With a growing expat community, the city boasts many international schools with good standards, diverse entertainment options and a wide array of community activities conducted in English and other languages for expat parents and kids in Jakarta.
Indonesians love children with devotion. No matter where one goes, children will make instant friends with other children and adults alike. It's not uncommon for expat kids to receive playful looks and taps from passing strangers and parents will be asked for permission to have their child's picture taken often. Foreign children in Jakarta will receive a lot of attention and parents can be sure they will be entertained as Indonesians are generally pleased to see happy children. Indonesia can be an excellent place to raise children and teach them to interact with all kinds of people and learn from the diverse cultural offerings.
If both parents are working, and even if that is not the case, it's easy to find childcare options. Indonesian nannies are used to working with foreign families and will accommodate most of an expat's requests and needs. Nannies can grow very attached to children and can become the go-to person when requiring help in translating something or just dealing with life in Jakarta.
---
Education in Jakarta
There is a broad assortment of schools in Jakarta for expat children. The biggest challenge will be to decide which programme fits the needs of a person's children and their family.
International schools are the best options for families who know that they will be in Jakarta for a specific length of time. The curriculum followed is easily validated and transferable to other international schools in different countries and even back home, wherever that might be. Most of the international schools' staff, from the principal to the teachers, is composed of expats, with English, German or French being their native language.
An expat's school of choice will very likely determine the area where they will want to find housing in Jakarta. Traffic can be a big hindrance to some kids' activities so parents will need to find a home close to their children's school to ensure that they can take advantage of all the extra-curricular activities and events the school has to offer. 
---
Entertainment for kids in Jakarta
Although the entertainment options might be different from what expats may be used to, it's not difficult to keep kids engaged and entertained in Jakarta. 
For Indonesians and expats alike visiting the mall is a favourite pastime. Malls in Jakarta are very large and they have up to eight storeys full of food, entertainment and shops. Malls are a great place to find indoor entertainment options for the children as they have indoor playgrounds, bowling allies, family-friendly karaoke venues and movie theatres. There are even Ferris wheels, carousels, water parks and small roller coasters within the malls.
Sunday brunch is a favourite activity among Indonesians and "Car-Free Sunday" is one of the best opportunities to ride a bike or take a stroll on the main streets of Jakarta. Many kids' shows such as Disney on Ice are often available, while tickets for movie theatres are cheap and the newest blockbusters are generally available.
Outdoor parks are not really available in Jakarta. However, there are two good alternatives for those wanting to take their children outside. The Playparq and the Playground in Kemang offer outdoor playgrounds and a water-play area that kids of all ages can enjoy. 
For those willing to travel a little bit further out, the options become endless. Taman Safari is a drive-thru Safari where families can see more than 2,500 animals in their natural habitat. Visitors are able to feed and pet the animals and can camp out at the park. The tea plantations and strawberry farms in Bandung are a great option for those wanting to teach their children about nature. Finally, the botanical gardens and zoo in Bogor provide a nice break from the pollution and hustle and bustle of the Big Durian.
---
Challenges for expat parents in Jakarta
Jakarta is a city going through a lot of growing pains. The infrastructure has not been able to keep up with the huge growth spurt it has experienced in the last few years and this is evident in the quality of the construction of the different systems, from highways to sewerage.
Traffic is one of the biggest challenges and sources of frustration for many expats in Jakarta. The lack of clean sidewalks and the bad air quality do not allow for alternate modes of transport and using public transport with children is not recommended. Taking a stroller out for a walk is difficult unless it is done at the mall. 
A big issue is the quality of air and water. Tap water is not safe to drink and its dubious treatment makes many hesitate to even brush their teeth and bathe their younger babies in it. Pollution and bad air quality make Jakarta a breeding ground for respiratory infections and the lack of reliable medical treatment makes healthcare a decisive issue when moving to Jakarta with children.
Although many people speak English, miscommunication is often a problem. It's common to not be able to understand what the locals really think and not because of a language barrier but the importance of "saving face". It may be helpful to learn the local language in order to bridge the communication divide.
During Idul Fitri (Ramadan), the pace of Jakarta comes to a virtual standstill. Everything seems to take longer and most transactions and processes become very difficult. Most expats go home for most of June and July and come back in August for the start of the school period. During the summer, the heat and humidity make life a bit more challenging but the availability of pools makes it more bearable.
Overall, Jakarta is a fun city to live in with children, despite its ups and downs, and it is a great city to raise kids in a dynamic and multicultural environment.
Are you an expat living in Jakarta?
Expat Arrivals is looking for locals to contribute to this guide, and answer forum questions from others planning their move to Jakarta. Please contact us if you'd like to contribute.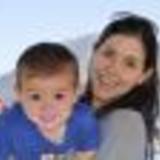 Ana Gaby
Our Expat Expert
Ana Gaby is a Mexican expat currently living in Jakarta with her American husband and her two little boys. After living in Southeast Asia for over three years she's still learning to appreciate the ups and downs of living in the Big Durian and loves taking her kids along for the ride of a lifetime. Follow her blog, Stumble Abroad.
Expat Health Insurance
Cigna Global

With 86 million customer relationships in over 200 countries, Cigna Global has unrivalled experience in dealing with varied and unique medical situations and delivering high standards of service wherever you live in the world.
GeoBlue

GeoBlue is one of the best international health insurance plans for US expats abroad or internationals residing in the USA. The GeoBlue Xplorer plan includes worldwide coverage and great customer service with access to a premium international network of hospitals and doctors including the Blue Cross Blue Shield network in the USA.
Moving Companies
Moving Internationally?

Sirelo has a network of more than 500 international removal companies that can move your furniture and possessions to your new home. By filling in a form, you'll get up to 5 quotes from recommended movers. This service is free of charge and will help you select an international moving company that suits your needs and budget.