Getting around in Jakarta can be a nightmare, so expats will need a sense of humour, the ability to plan ahead and infinite patience. There are various modes of transport available, ranging from luxurious Mercedes taxis with their English-speaking drivers, to the very basic bajaj, the Indonesian equivalent of a tuk-tuk. 
Most wealthy Indonesians and expats employ a full-time driver to take care of their transport needs, but for the average Jakartan this is a luxury which they cannot afford. For the majority of people living and working in Jakarta, buses, ojeks and bajaj are their only option. It is common to see overcrowded buses, and motorbikes carrying at least two, if not three, passengers.
There is currently no subway or monorail system, which is why the roads are so badly congested and Jakarta's traffic so notorious.
Whether riding around in a comfortable air-conditioned car or holding on to the back of an ojek, one thing that is guaranteed in Jakarta is traffic congestion. Even the shortest journeys can take hours so it is advisable to allow plenty of time to get to one's destination. Friday afternoons are known to be particularly bad. 
Despite the huge volume of daily traffic making its way along the highways and byways of Indonesia's vast capital, road traffic accidents are rare and drivers and their passengers are remarkably good-natured and patient considering how long it takes many of them to commute every day. 
---
Public transport in Jakarta
Buses
Buses in Jakarta range from the large, modern air-conditioned TransJakarta buses that have a fixed route through the city, to the very basic Koasi buses. Prices for TransJakarta buses vary depending on destination and they have their own designated stops along the route.
Kopaja and Metromini are medium-sized buses, typically full and overcrowded with no air conditioning. These usually have no official bus stops, just stopping anywhere that someone wants to hop on or off. 
Mikrolet and Koasi are more like minivans. The driver generally won't leave until he has a full bus so it's not uncommon to see people waiting inside the hot stuffy bus for over half an hour while the driver waits to get more passengers.
Trains
Trains run from Jakarta to the suburbs and beyond. The trains are busy and often very crowded on the commuter line, but are the fastest way to get out of Jakarta and back again, avoiding the heavily congested roads.
Ojeks
Ojeks are motorcycle taxis. There are signs for ojeks on most street corners and along the side of the main roads. If one is lucky, the ojek driver will supply a helmet. Most drivers are knowledgeable about routes around Jakarta and also have the advantage of being able to get through static traffic more easily than a car. 
Bajaj
Bajaj are the most fun way to travel around Jakarta. However, expats should be prepared for a noisy ride due to the fact that these vehicles are open-sided, and may have little or no flooring in the back, often just a piece of old cardboard stuck down over a gaping hole. It's unlikely the driver will speak any English so expats need to know exactly where they are headed and negotiate a price beforehand. 
---
Taxis in Jakarta
There are a number of taxi services in Jakarta, with ride-sharing services like Grab being the recommended service for expats to use. Drivers are generally very good, have knowledge of the city and speak reasonably good English. They are a safe bet for newcomers to Jakarta and those unfamiliar with the area. 
Other local taxi drivers generally don't speak English and often have a very basic knowledge of the city. It is not unheard of for these drivers to get lost and for journeys to take longer than normal because they have to stop to ask directions. 
---
Personal drivers in Jakarta
For most people who can afford it, having a full-time driver is the easiest and most convenient option for getting around Jakarta. The driver's pay is based on a daily rate and then overtime is added if they work late and on weekends. A good driver is invaluable as he will have an excellent knowledge of the city's roads and know the quickest routes to a given address. 
---
Cycling in Jakarta
Due to the heavy traffic congestion, cycling in Jakarta can be dangerous. There are no bicycle-sharing facilities in the city and there is very little infrastructure for cyclists, so expats are advised to avoid cycling in Jakarta. 
---
Walking in Jakarta
Walking in Jakarta is problematic. First off is the pollution, which makes this form of exercise unpleasant. Secondly, the lack of pavements means that people have to keep their wits about them if they are to avoid falling into holes in the ground, tripping over uneven paving or, worse, falling into open sewers that often run alongside the roads. Not least, the sheer volume of traffic makes crossing a road something of an extreme sport.
In the centre of Jakarta, around the shopping malls and in some expat residential areas, walking is easier but, in general, walking in Jakarta is not as pleasurable as it might be in other cities.
---
Further reading
► For more information about expat life in Jakarta, have a look at Lifestyle in Jakarta
Are you an expat living in Jakarta?
Expat Arrivals is looking for locals to contribute to this guide, and answer forum questions from others planning their move to Jakarta. Please contact us if you'd like to contribute.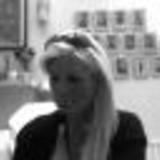 Lottie Nevin
Our Expat Expert
I was born and raised in the UK by my Dutch mother and my English father. After leaving school I travelled extensively and lived abroad for a year before settling down and bringing up five children of my own. I have had many jobs over the years, some of which were terrible, some very interesting, but I am always at my happiest when I am making my own work as an artist. I also love design and have a small design company based in the UK. Last year my husband was asked to help set up a new university here in Jakarta. We jumped at the opportunity to move to Indonesia and be part of such an exciting project. We now split our time between Bali and Jakarta, giving us the best of both worlds. I started writing a blog soon after we arrived.
Expat Health Insurance
Cigna Global

With 86 million customer relationships in over 200 countries, Cigna Global has unrivalled experience in dealing with varied and unique medical situations and delivering high standards of service wherever you live in the world.
GeoBlue

GeoBlue is one of the best international health insurance plans for US expats abroad or internationals residing in the USA. The GeoBlue Xplorer plan includes worldwide coverage and great customer service with access to a premium international network of hospitals and doctors including the Blue Cross Blue Shield network in the USA.
Moving Companies
Moving Internationally?

Sirelo has a network of more than 500 international removal companies that can move your furniture and possessions to your new home. By filling in a form, you'll get up to 5 quotes from recommended movers. This service is free of charge and will help you select an international moving company that suits your needs and budget.