Jakarta's cultural and entertainment scene is as diverse as its people, customs and neighbourhoods. From shopping fairs to music festivals, Jakarta will satisfy the craving for entertainment, and several annual events are popular among the expat and local population. 
---
Annual events in Jakarta
Chinese New Year (January/February)
Although the Chinese population in Indonesia accounts for less than two percent of the total population, Chinese traditions permeate several neighbourhoods in Jakarta. Chinese New Year is a big event for which many a Jakartan prepares well in advance by shopping and decorating their homes. The best place to take part in the festivities and fun events is in the Glodok area. 
Java Jazz Festival (March)
This annual event brings together world-class musicians and artists with local up-and-coming bands in a three-day festival full of music, art and entertainment. Vendors from across Asia showcase their products while artists share their talents on several stages all across the festival grounds. This is a must-see for those who have the blues in their soul. 
Highland Gathering (May)
The Highland Gathering is a festival full of Scottish tradition and flair that includes several highland games, a golf tournament, live music and entertainment for the whole family. It is a very well attended event where the expat community gets together with the locals to enjoy a day of concerts, games and great food. 
Indonesia International Motor Show (May)
Car and speed enthusiasts will greatly enjoy this annual automobile and motorcycle show that is held over the course of three days. Exhibitors from all around the world present cars, motorcycles and parts in a well-organised show that includes entertainment and demonstrations.
Eid al-Fitr (June)
In preparation for this Muslim holiday, during which devotees fast for a month and visit their relatives at the end of the fasting period, many stores have special sales and small neighbourhood festivals. Many people from all over Indonesia come to Jakarta to visit their relatives and shop to get ready to celebrate Eid al-Fitr at home. Non-Muslim expats do not participate in most of the festivities but are able to take advantage of the special deals available at hotels and sales at the shopping centres.
Jakarta Fair (June/July) 
This fair celebrates the anniversary of Jakarta's founding and exhibits a wide variety of goods and products from across the country, including speciality food items and handmade arts and crafts. This is a great opportunity to shop for traditional handicrafts at good prices.
Java Rockin' Land (July)
Rock music lovers will enjoy this three-day rock festival that is held yearly by a lake in Ancol. Artists such as the Cranberries, 30 Seconds To Mars, Good Charlotte and Smashing Pumpkins have starred in this festival, which is now considered to be the major rock festival in Southeast Asia.
---
Read more
►For more information on entertainment for expats in Jakarta, have a look at our page on Lifestyle in Jakarta
Are you an expat living in Jakarta?
Expat Arrivals is looking for locals to contribute to this guide, and answer forum questions from others planning their move to Jakarta. Please contact us if you'd like to contribute.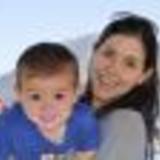 Ana Gaby
Our Expat Expert
Ana Gaby is a Mexican expat currently living in Jakarta with her American husband and her two little boys. After living in Southeast Asia for over three years she's still learning to appreciate the ups and downs of living in the Big Durian and loves taking her kids along for the ride of a lifetime. Follow her blog, Stumble Abroad.
Expat Health Insurance
Cigna Global

With 86 million customer relationships in over 200 countries, Cigna Global has unrivalled experience in dealing with varied and unique medical situations and delivering high standards of service wherever you live in the world.
GeoBlue

GeoBlue is one of the best international health insurance plans for US expats abroad or internationals residing in the USA. The GeoBlue Xplorer plan includes worldwide coverage and great customer service with access to a premium international network of hospitals and doctors including the Blue Cross Blue Shield network in the USA.
Moving Companies
Moving Internationally?

Sirelo has a network of more than 500 international removal companies that can move your furniture and possessions to your new home. By filling in a form, you'll get up to 5 quotes from recommended movers. This service is free of charge and will help you select an international moving company that suits your needs and budget.