Indonesia's 17,500 islands make it the world's largest archipelago. This culturally diverse corner of Southeast Asia maintains a rich tradition of music, art, dance, storytelling and craft, and offers a rich and varied lifestyle for expats.
Nevertheless, as exciting and exotic as the country is, there are still some downsides to living in Indonesia. Depending on the origins of an expat, these things may be of little or no concern, but they are worth considering if thinking of settling in Indonesia.
---
Lifestyle in Indonesia
+ PRO: Vibrant nightlife and entertainment
The nightlife in Indonesian cities is vibrant and modern and there is a thriving music scene with bands playing almost every night of the week, so it's not difficult to have a good time if one knows where to look for it. In Jakarta, the cultural side of life is very rich with regular art shows, music and film festivals. International rock bands and famous singers regularly perform gigs hosted in the city. 
Despite alcohol being very expensive, it's not prohibited and there are many popular bars and clubs to choose from. There are plenty of excellent places to eat and drink, or relax with a coffee. Indonesian food is excellent and varied enough to cater to everyone's dietary needs. If expats finding themselves craving Western fast food, there are the usual American fast food joints dotted around most cities and international food is available in all the major tourist spots.
+ PRO: Expat organisations
For expats, especially women who feel isolated from their compatriots, there are a number of well-run and established organisations which host weekly meetings, various events and fundraisers, as well as giving informative talks about the realities of life as an expat woman in Indonesia. They offer support through their meetings and network and can give help and advice on any number of issues that may arise. This may be especially helpful for women who are new to Indonesia and are trying to get established and settled in a country far away from their friends and family. 
There are various organisations that expats can join to volunteer if they would like to support one of the myriad charities that work in Indonesia. The very young, the elderly and the sick are particularly vulnerable.
- CON: Social inequalities and poverty
---
Are you an expat living in Indonesia?
Expat Arrivals is looking for locals to contribute to this guide, and answer forum questions from others planning their move to Indonesia. Please contact us if you'd like to contribute.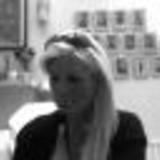 Lottie Nevin
Our Expat Expert
I was born and raised in the UK by my Dutch mother and my English father. After leaving school I travelled extensively and lived abroad for a year before settling down and bringing up five children of my own. I have had many jobs over the years, some of which were terrible, some very interesting, but I am always at my happiest when I am making my own work as an artist. I also love design and have a small design company based in the UK. Last year my husband was asked to help set up a new university here in Jakarta. We jumped at the opportunity to move to Indonesia and be part of such an exciting project. We now split our time between Bali and Jakarta, giving us the best of both worlds. I started writing a blog soon after we arrived.
Expat Health Insurance
Cigna Global

With 86 million customer relationships in over 200 countries, Cigna Global has unrivalled experience in dealing with varied and unique medical situations and delivering high standards of service wherever you live in the world.
GeoBlue

GeoBlue is one of the best international health insurance plans for US expats abroad or internationals residing in the USA. The GeoBlue Xplorer plan includes worldwide coverage and great customer service with access to a premium international network of hospitals and doctors including the Blue Cross Blue Shield network in the USA.
Moving Companies
Moving Internationally?

Sirelo has a network of more than 500 international removal companies that can move your furniture and possessions to your new home. By filling in a form, you'll get up to 5 quotes from recommended movers. This service is free of charge and will help you select an international moving company that suits your needs and budget.