The people of Seoul have seamlessly married their ancient traditions with their desire to live in one of the most technologically advanced and modern cities in the world. Consequently, there are almost limitless opportunities for any kind of person looking for things to see and do in Seoul.
---
Historical attractions in Seoul
For those who want to get a feel for how Seoul was in the past, the city has preserved some of its historic buildings and neighbourhoods.
The ancient city wall and gates
If expats want to explore Seoul's history, a hike along the old city wall is an excellent way to get a history lesson and some truly amazing views of the city. The wall snakes along the mountains around Seoul and impresses upon expats how strategically and well-defended the city was in ancient times. 
The four great city gates of Seoul (Sukjeongmun, Heunginjimun, Sungnyemun, and Sungnyemun) have all been lovingly preserved. Originally, Seoul was a completely closed off city and could only be entered or exited either through one of these four main gates or through four of the smaller, lesser gates. This walk offers views of the city that can't be found anywhere else.
The Great Palaces of Seoul
Korean palaces contain some of the most unique architecture in the world. Ancient Korean design ensured that palaces complimented the surrounding nature. However, due to Korea being controlled at different times by both China and Japan, the marriage of Chinese, Japanese and Korean palace styles has created something wholly unique. 
There are five different palaces (Gyeongbokgung, Changgyeonggung, Changdeokgung, Deoksugung and Gyeonghuigung) in Seoul. Each of them was constructed during different eras in Korean history, with each exhibiting varied styles of Korean architecture.
Hanok villages
Hanok villages, traditionally-styled residential areas, have been either constructed or preserved in order to give both Koreans and visitors a sense of what life was like in old Seoul. The two largest of these are Bukchon and Namsangol. Bukchon gives a feel of the ancient city with winding streets, small businesses and still functioning homes. Namsangol is more of a museum to showcase the rural aspects of Korean life and is surrounded by a serene park.
---
Outdoor activities and sports in Seoul
Hiking
Every weekend the subways of Seoul are filled with middle-aged Koreans flocking to one of the many mountains surrounding the city, with the hiking difficulty of these mountains ranging from easy to quite difficult. A hike up Namsan is very doable and offers spectacular views of the city. Bukhansan has the widest variety of hiking trails and views. For expats who prefer rock climbing, a short subway ride out to the surrounding Gyeonggi Province offers a wealth of locations which provide for all skill levels.
The Han River
The banks of the Han River, which intersect Seoul, are lined with recreational areas such as parks, swimming pools and hiking trails. Anything from kayaks and jet skis, to bicycles, tandem bicycles or scooters can be hired along the river.
Recreational sports
Expats living an active life can enjoy the hundreds of driving ranges, virtual golf rooms, billiard halls, tennis courts, swimming pools and gymnasiums to be found in Seoul. Most gyms also have virtual golfing equipment but there are also entire complexes devoted to it. Some hotels have indoor pools which residents can pay to use on a daily or subscription basis.
City parks
There's no better place to people-watch than in Seoul's parks. The largest, Hangang Park, runs the entire length of the Han River on both sides. Though sorely in need of more trees, it's excellent for a picnic, a game of Frisbee or just relaxing and watching people slide by. Yeouido Park offers more shade and a more interesting landscape. Seoul Forest and Seoul Dream Forest are other well-maintained parks, but they are less centrally located. 
---
Arts and culture in Seoul
Hongdae area
Hongik University (Hongdae for short) is a top Korean art university and the dynamic area surrounding it has a wealth of galleries, outdoor art installations, unique bars and cafés. At night the streets are full of performance artists and musicians.
Museums
There are many museums to explore in Seoul, the largest of which is the National Museum of Korea. It houses a combination of traditional art and history, and regularly hosts international exhibits. Traditional Korean art is wholly unique to the peninsula, and the museum is curated to provide an art history lesson for those unfamiliar with Korean art. The Seoul Museum of Art also hosts famous travelling exhibits throughout the year. The Leeum Art Museum is the most architecturally striking museum and boasts a diverse collection of ancient Korean pottery as well as modern installations and sculptures. 
Galleries
Gallery areas are scattered throughout the city, but the largest concentration can be found in Samcheong-dong. This unique neighbourhood is a popular dating spot for young and trendy Koreans. The modern galleries of this area provide a wonderful overview of modern Korean art. Expats could easily spend an entire day walking through this neighbourhood, popping in and out of galleries and cafés.
Are you an expat living in Seoul?
Expat Arrivals is looking for locals to contribute to this guide, and answer forum questions from others planning their move to Seoul. Please contact us if you'd like to contribute.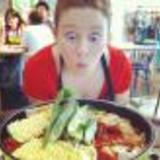 Margaret Morris
Our Expat Expert
After obtaining a master's in English Education from the University of Tennessee I decided to move to Seoul, South Korea. I have been living here since August 2012 and am not planning to leave any time soon!
Expat Health Insurance
Cigna Global

With 86 million customer relationships in over 200 countries, Cigna Global has unrivalled experience in dealing with varied and unique medical situations and delivering high standards of service wherever you live in the world.
GeoBlue

GeoBlue is one of the best international health insurance plans for US expats abroad or internationals residing in the USA. The GeoBlue Xplorer plan includes worldwide coverage and great customer service with access to a premium international network of hospitals and doctors including the Blue Cross Blue Shield network in the USA.
Moving Companies
Moving Internationally?

Sirelo has a network of more than 500 international removal companies that can move your furniture and possessions to your new home. By filling in a form, you'll get up to 5 quotes from recommended movers. This service is free of charge and will help you select an international moving company that suits your needs and budget.