Expats just arriving in Seoul may struggle to see why someone would want to leave the city over a weekend. With such a variety of trendy cafés, shows, eateries, and cultural events, Seoul certainly is a city that can keep any expat satisfied.
However, the thrill of exploring local neighbourhoods may subside after a while. Expats could find themselves then needing a break from the crowded streets and air pollution that comes with living in the city.
South Korea has many transportation options. The country is well connected with buses, trains, and high-speed trains. This makes it possible for visitors to cross the country from one side to the other in as little as three-and-a-half hours. Without much effort, expats can visit beaches, traditional cities, or even Japan.
---
Weekend breaks from Seoul

Busan
As the second largest Korean city, Busan is a popular weekend destination for most expats. The city is known for its beaches, seafood markets and cultural villages. With Busan being in the south, it boasts much better weather than Seoul.
Travellers on a budget can get to Busan by taking an inter-city bus. There are various buses to choose from with the most expensive being the new 'premium buses'. However, even the most expensive bus ticket is still much cheaper than high-speed trains. Buses typically depart from Gyeongbu Bus Terminal. The trip takes about five hours with stops along the way.
Top expat destinations in Busan include Gwangalli and Haeundae beach. The aquarium at Haeundae beach is a great spot for expats travelling with children. Expats looking for cultural experiences can visit Haedong Yonggungsa – the only seaside temple in Korea, and Gamcheon cultural village. Food-driven travellers need to stop at the Jagalchi Market to experience seafood Korean style, or sample Korean street food at the Gukje Market.
Gyeongju
Expats hoping to learn about South Korea's history will find the ancient capital, Gyeongju, fascinating. A day trip to Gyeongju will allow expats to learn about the cultures and traditions of the ancient Silla Kingdom. It's also a great trip for someone who simply wants to unwind and escape the skyscrapers and noise of the larger South Korean cities.
The town's historic area was designated a UNESCO World Cultural Heritage site in 2000 and is now referred to as "the museum without walls". Some of the top sites in Gyeongju include the Donggung palace, Wolji pond, Gyochon Hanok Village, and Bulguksa temple. Gyeongju is easy to navigate on foot or bicycle. Sites that are further away can be accessed by taxi or by taking a local bus. 
Gyeongju is the perfect place to book a photoshoot while wearing Hanbok (traditional Korean dress). Expats can also sleep in traditional houses or rooms called Hanok.
Jeonju
Jeonju is the birthplace of the traditional dish, bibimbap. It's a dish made with beef, rice, seasonal vegetables that are mixed together. Jeonju is particularly famous for its raw beef bibimbap. In 2012, the city was designated a UNESCO City of Gastronomy. Aside from food, Jeonju also has many historic sites to see. The main attractions are mostly situated in one area which makes the city manageable by foot.
The fastest, but most expensive, way to reach Jeonju from Seoul is by taking the KTX high-speed train. Alternatively, for expats not in a rush, the bus is always a great option and will take just under three hours.
Japan
One of the most popular trips for expats is going to Japan. This is especially true for long weekends or extended public holidays like Chuseok (the annual harvest festival that usually takes place in September or October). 
What makes this an easy trip is the fact that many expats won't need a visa. Expats from the UK, USA, Canada, New Zealand and Australia are entitled to 90 days visa-free and should get their passport stamped on arrival. Expats are advised to double-check whether or not they would need a visa before planning this trip though.
One popular Japanese city that is easily accessible from South Korea, is Fukuoka. Flights from Seoul to Fukuoka take about an hour and a half and can be relatively cheap. Expats who have more time on their hands, or who live in the southern provinces should consider taking a ferry. The ferry from Busan to Fukuoka takes around three hours, is cheaper than flying, and is a unique adventure.
Fukuoka is known for its parks, shrines and castles. There are also many shopping options and a robot museum.
Are you an expat living in Seoul?
Expat Arrivals is looking for locals to contribute to this guide, and answer forum questions from others planning their move to Seoul. Please contact us if you'd like to contribute.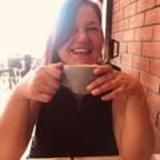 Rianca
Rianca lived in South Korea for four years, working as an ESL teacher. In her time there she travelled to several cities and attended as many events possible.
Expat Health Insurance
Cigna Global

With 86 million customer relationships in over 200 countries, Cigna Global has unrivalled experience in dealing with varied and unique medical situations and delivering high standards of service wherever you live in the world.
GeoBlue

GeoBlue is one of the best international health insurance plans for US expats abroad or internationals residing in the USA. The GeoBlue Xplorer plan includes worldwide coverage and great customer service with access to a premium international network of hospitals and doctors including the Blue Cross Blue Shield network in the USA.
Moving Companies
Moving Internationally?

Sirelo has a network of more than 500 international removal companies that can move your furniture and possessions to your new home. By filling in a form, you'll get up to 5 quotes from recommended movers. This service is free of charge and will help you select an international moving company that suits your needs and budget.