Moving to Cyprus offers a unique Mediterranean experience. The country has many cultural influences, having been part of the Roman Empire, a British colony and, most recently, being divided between the North and South following the Turkish invasion.
Tradition runs strong through the island's sun-kissed villages, but Cyprus is open and welcoming to expats. The ratio of Greek to Turkish Cypriots is approximately four to one, which is reflected in the land occupation of the Turkish north and Greek Cypriot south.
While development has been slower in the north, the recent financial crisis has reduced disparities with the south, bringing the two sides of the island to a more equal standing than ever before. As a result, the north is a viable option for people moving to Cyprus, especially since the cost of living is considerably lower.
The size of the island is something very few take note of if they have not travelled around the country sufficiently. Even though Cyprus comprises of a number of different villages, their distance from one another, as well as their density, reflects the small size of the country.
Getting along with locals might prove difficult for expats working in Cyprus. The air of competition and scepticism in the current, struggling economy may affect how locals view foreigners. Employment opportunities are not as plentiful as they once were and investment risk has peaked. This is not to undermine the sincere warmth of Cypriot people, who are generally open and welcoming to newcomers, as it also depends on how expats approach Cypriot culture and whether they want to be part of its local communities.
Expats accustomed to smooth and efficient administration may find the Cypriot system frustrating. Most systems and processes are not executed with the greatest of haste, especially when dealing with government, banking and utilities. Infrastructure in Cyprus has developed considerably over the past decade, but expats should remember that it still operates at a laid back pace.
When it comes to eating and entertainment, however, Cypriots are as passionate as they come. The cuisine caters for different tastes and is often described as a fusion of cultural flavours. Traditional food is strongly and unsurprisingly linked to that of Greece and Turkey, consisting of slow roasts, stews, kebabs and assorted appetisers commonly known as mezze.  Whether dining out or in, the authentic quality and home-made feel add heart and warmth to the ritual of daily eating.
While the Cypriot dialect of Greek is still the most widely spoken language, English is spoken and understood by many locals, particularly in the younger generations. English is also prevalent on signage, making both communicating and getting around Cyprus manageable for non-Greek visitors and residents.
Expats old and young will find most of their wants and needs met, being able to experience hot summers on the beautiful beaches, drives through the mountains and winding forests, or visiting the island's various monuments and ancient monasteries.
From its unique and quaint villages to the orchards and vineyards that stretch boundlessly over its hilltops, to ancient architecture which inspires a sense of a mystical past, Cyprus is a tiny treasure in vast waters. The Mediterranean island interests many expats looking for somewhere to retire or start a new chapter.
---
Expat Interviews

'Friendly locals, but with the reserve of a traditional conservative society behind them. It is possible to live here as an expat speaking exclusively English – but you miss out on a lot if you do.' Asproulla, a British expat living in Cyprus tells us about making friends on the island in her interview
---
Are you an expat living in Cyprus?
Expat Arrivals is looking for locals to contribute to this guide, and answer forum questions from others planning their move to Cyprus. Please contact us if you'd like to contribute.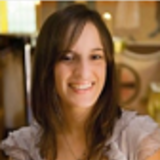 Irene Eleftheriou
Irene is a Greek Cypriot via Zimbabwe who currently lives in Cape Town, South Africa. She works in the mining recruitment industry, goes back to Cyprus to visit family as often as she can and has the tan to prove it.  
Expat Health Insurance
Cigna Global

With 86 million customer relationships in over 200 countries, Cigna Global has unrivalled experience in dealing with varied and unique medical situations and delivering high standards of service wherever you live in the world.
Moving Internationally?

Sirelo has a network of more than 500 international removal companies that can move your furniture and possessions to your new home. By filling in a form, you'll get up to 5 quotes from recommended movers. This service is free of charge and will help you select an international moving company that suits your needs and budget.