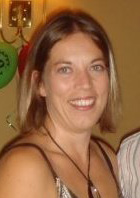 Emma, a British expat living in Cyprus, gave up the push and pull of county Kent for a peaceful, pastoral island life. She moved with her husband and six month old infant, and has great advice for young mothers relocating and looking to make friends. Read what she has to say in her interview with ExpatArrivals.
She also maintains a blog, "A Matter of Choice", about discovering Cyprus.
Read more about Cyprus in the Expat Arrivals Cyprus country guide or read more expat experiences in Cyprus.
About Emma
Q: Where are you originally from?
A: Kent, England
Q: Where are you living now?
A: Derynia, in Famagusta (Cyprus).
Q: How long you have you lived here?
A: Since November 2009
Q: Did you move with a spouse/children?
A: I moved with my husband and then 6-month-old son.
Q: Why did you move; what do you do?
A: We moved for a change of lifestyle and because we both always dreamed of living abroad. We now have a family business offering digital photo booths for hire across the island for weddings and special events as well as a range of photographic services provided by my husband.
About Cyprus
Q: What do you enjoy most about your host city, how's the quality of life in Cyprus?
A: I love the peace and quiet, and the fact that we are living in a village and experiencing everyday life rather than living in a holiday resort. I feel we have a better quality of life here than we did previously living in the UK, despite the fact that my husband works longer hours.
Q: Any negatives? What do you miss most about home?
A: Family and friends, and shopping!
Q: Is the city safe?
A: Yes, I've never heard of any problems.
About living in Cyprus
Q: Which are the best places/suburbs to live in the city as an expat?
A: As an expat I would say any of the villages where you live amongst locals and possibly some expats are good places to live in Cyprus. In the tourist resorts there are many villa and apartment complexes, but I feel they offer a very limited view of life in Cyprus as they have a tendency to be seen as a "little Britain" and can be quite insular. Also, out of season the locality changes dramatically as the tourists leave for the winter.
Q: How do you rate the standard of accommodation in Cyprus?
A: It varies greatly on the age and type of property. Newer properties are built to a very nice standard and there is plenty to choose from.
Q: What's the cost of living in Cyprus compared to home? What is cheap or expensive in particular?
A: It evens out to about the same, in my opinion. It can appear expensive, especially buying clothes as Cyprus does not have as many 'cheap shops' and even clothes sections in supermarkets are much more expensive that in the UK. Electric bills are high in summer and winter, but other utility bills are much lower.
Grocery shopping is similarly priced if you shop around and buy local brands and produce. Internationally recognised brands are all available but can prices can be very high.
Q: What are the locals like; do you mix mainly with other expats?
A: The locals are very friendly but I do tend to mix mainly with other expats just because I found it easier to meet other Mums in a similar situation when I first moved. My husband mixes much more with locals as he is the only British person in his company and he gets on well with them.
Q: Was it easy meeting people and making friends?
A: Through Facebook and other online forums I had 'met' a couple of people before actually moving over. It was hard at first to meet new people as being at home with a baby can be quite isolating, especially as there are very few 'mother and baby' type activities in the area. I now have a lovely circle of friends with similarly aged children, most of whom I met through the website 'Mums in Cyprus'.
About working in Cyprus
Q: Did you have a problem getting a work visa/permit?
A: Cyprus is in the European Union, so we did not need to get visas or permits.
Q: What's the economic climate like in Cyprus, is there plenty of work?
A: Like many places around the world currently, work can be hard to find. That said, there IS work to be found, but much of it seasonal and usually low paid.
Q: Did a relocation company help you with your move?
A: No, we bought our apartment off plan via an international property sales company who helped us with our mortgage and bank accounts, but it was quite straight forward to arrange everything else ourselves.
Family and children
Q: Did your spouse or partner have problems adjusting to their new home?
A: Not at all. I found it harder than my husband did, as I was at home for the first time on my own with a baby all day while adjusting to living in a new country. I initially struggled with things like taking my son to the clinic for check-ups and injections and understanding local procedures.
Q: Did your children settle in easily?
A: Yes, our son was only six months old so he didn't really know what was happening. It was November when we moved over so he had plenty of time to adjust to the climate and the hot summer temperatures.
Q: How would you rate the healthcare in Cyprus?
A: All the dealings I have had with the local healthcare have been very good. All the medical staff either speak very good English, or they quickly and easily find another member of the staff who does, if they are struggling to explain something
And finally…
Q: Is there any other advice you like to offer new expat arrivals?
A: I would suggest you make every effort to integrate into the local community and meet locals as well as other expats. Learning the language, or at least a little amount, also makes a big difference; although most people speak English, I feel it is respectful to at least make an effort to speak the language of your new country.
Treat your move as you would if you were to move somewhere in your country of birth – in my experience it is easier to settle and feel at home if you continue daily routines and not consider your new life as a permanent holiday.
~ interview updated May 2015
> Are you an expat living in Cyprus? We'd love to hear your story. Open the questionnaire here, copy into an email and send it back to info@expatarrivals.com