Missing friends and family back home is an often inevitable downside of leading an adventurous expat life. However, expats heading to France can rest assured that they'll be able to keep in touch with ease thanks to the country's strong communications infrastructure. 
---
Internet providers in France
Most internet providers in France offer a consolidated package of internet, cable services for television, and a phone contract. These services are provided with a box that can be used both for internet and for television streaming. The prices and quality of services vary but these deals are generally considered to be good value for money.
In the past, there were three providers that had a monopoly on the market – namely Orange, SFR and Bouygues Telecom. Since 2012, independent provider Free Mobile has created some competition in the market with competitively priced tariffs. However, consumers have complained that Free Mobile's customer service and strength of reception are not quite as impressive as their price tag. 
---
Mobile phones in France
Mobile service providers in France use a GSM network. All GSM-compatible phones should work in the country, but the CDMA phones used in North America and parts of Asia won't.
A standard mobile package contract will include 3G internet access on the phone and unlimited calls to landlines in France. Most will also include free calls to other European countries, either for a certain number of minutes per month or on an unlimited basis. To sign up for a contract expats will usually need their passport and proof of residence. There are also options for prepaid packages where a SIM card is loaded with the required amount as needed.
As in the internet market, Free Mobile has also had a noticeable effect on the mobile phone market. Their basic mobile package is available for a low price but has limited call time. The problem with this obviously tempting package is that in some areas mobile reception is not always available. Expats should try to find out whether their phone picks up a strong signal in their local area before signing up. 
---
Landline telephones in France
With the rise in popularity and accessibility of mobile phones over the last few decades, landline usage has been on the decline. However, they have begun to grow in popularity again now that major telecoms companies offer media boxes which combine internet, cable and landline services.
To garner even more interest, providers have widened the spectrum of free landline calls abroad. All four major French telecoms companies (Orange, SFR, Bouygues and Free) offer packages with free landline-to-landline calls around France and the entire EU. These packages vary, with some including the US and Canada and others focusing more on the Middle East or Asian markets. These services can be an ideal solution for expats looking for a cost-effective way to talk to friends and family back home. 
---
Postal services in France
France's postal service, La Poste, is reliable and efficient. This may come as a surprise to many expats, as it is an entirely state-owned organisation which also offers a full array of banking services. But with this efficiency comes a price and although it is an affordable service within France, international delivery can be expensive. 
---
English-language media in France
France has several free public television stations, but cable will be essential for watching English-language television or channels from home. Expats should note that most programmes on television in France are dubbed to French, including popular shows from the US. France24 is the only public channel that is not broadcast exclusively in French. It is a worldwide news channel offered in English, French and Arabic.
Satellite television is available through shared or individual satellite dishes, and is less common in the big cities. Expats purchasing a television in France should be aware that there is a mandatory fee for a television license (redevance audiovisuelle) to be paid annually.
There are a few English-language newspapers available in France, such as The Connexion, a monthly newspaper run by France's expat community. The international edition of the New York Times is also based in France, while The Local is an English-language online news publisher servicing several countries with local editions, including France.
---
Are you an expat living in France?
Expat Arrivals is looking for locals to contribute to this guide, and answer forum questions from others planning their move to France. Please contact us if you'd like to contribute.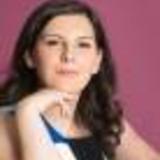 Rita Golstein
Our Expat Expert
A serial expat, Russian-born Rita grew up in Israel and now lives in Paris with her husband and children. While it was difficult to settle in at first, she persevered and now works as a career coach for other expat women struggling to cope with career difficulties in a new country. Website: www.expatrenaissance.com
Expat Health Insurance
Cigna Global

With 86 million customer relationships in over 200 countries, Cigna Global has unrivalled experience in dealing with varied and unique medical situations and delivering high standards of service wherever you live in the world.
Moving Internationally?

Sirelo has a network of more than 500 international removal companies that can move your furniture and possessions to your new home. By filling in a form, you'll get up to 5 quotes from recommended movers. This service is free of charge and will help you select an international moving company that suits your needs and budget.