The accommodation market in Milan reflects the city's status as a fashion and business hub. The cost of living is high, and this extends to property prices, particularly in the city centre. Apartments, though stylish and located in vibrant areas, tend to be smaller in size, and expats desiring more spacious and family-friendly homes often look towards the suburbs. These areas offer a balance of quieter residential living and accessibility to the city for work, allowing for a comfortable lifestyle that merges urban conveniences with suburban tranquillity.
While it's possible for foreigners to purchase property in Italy, most expats in Milan choose to rent, especially when first relocating. This approach offers flexibility and the opportunity to better understand the city's diverse neighbourhoods before making a long-term commitment.
Renting also allows expats to adapt to the city's lifestyle and culture without the immediate financial and administrative responsibilities of property ownership. With a variety of rental options available, expats can find accommodation that suits their budget, needs, and preferences.
---
Areas and suburbs in Milan
From the historical grandeur of Centro Storico to the creative vibes of Isola, the city caters for a wide array of lifestyles and preferences. Whether it's the bustling city centre or the more tranquil suburbs, each neighbourhood in Milan presents a unique living experience. For those seeking a blend of modern amenities and historical charm, Milan's various districts provide a rich tapestry of cultural, social, and recreational opportunities
Areas like Brera and Porta Venezia blend urban convenience with cultural richness, offering residents a vibrant lifestyle amidst historical settings. Meanwhile, suburbs like Monza offer a more serene environent, ideal for families seeking space and tranquillity. Each suburb is well-connected by Milan's efficient public transport system, ensuring easy access to the city's myriad attractions and commercial hubs.
In contrast, certain areas of Milan are less advisable for expat living due to various factors. Areas like Corvetto and Lambrate, despite being parts of the metropolitan city, have reputations that might not align with the expectations of many expats. These neighbourhoods, known for higher crime rates and a sense of insecurity, contrast starkly with the generally safe and inviting atmosphere that Milan is celebrated for.
Read more in our guide to the Best (and Worst) Areas and Suburbs in Milan.
---
Types of accommodation in Milan
There are several living options in Milan. In the city centre, accommodation primarily consists of apartments. Further away from the urban heart, expats will find large suburban family homes, as well as comfortable condos and villas.
There is a broader range of accommodation options in Milan compared to other Italian cities, but rent is also more expensive, contributing to the city's inflated cost of living. Types of apartments include studio apartments, two-, three- and four-room flats (monolocale, bilocale, trilocale and quadrilocale), as well as luxurious penthouse apartments (attico) with large terraces.
In Milan's Historic Centre and Brera, one can find a mix of low-key apartments and upscale hotels, ideal for first-time stays, sightseeing and shopping. University accommodation in Milan is also noteworthy, where universities often assist international students in finding suitable shared accommodation.
Furnished and unfurnished
Properties advertised as empty (vuoti) come without furniture, light fittings or even a fitted kitchen. While it's fairly easy to find furniture, it doesn't come cheap in this designer city, so unfurnished rentals might not be the best option for expats who are spending only a short time in Milan.
Most expats choose completely furnished (arredati) properties or semi-furnished (parzialmente arredati) options that have light fittings, fitted kitchens and sometimes built-in cupboards. Furnished apartments in Milan are fully equipped with furniture, appliances and amenities, making them ideal for short-term stays.
Short lets
Short-term leases in Milan cater to stays ranging from a few days to several months. These rentals are typically fully furnished and equipped with essential amenities for a comfortable stay. Serviced apartments, offering hotel-like services such as housekeeping and concierge, along with amenities like gyms and business centres, are also available for those looking for a blend of home comfort and hotel services.
For short-term rental options, consider Contempora Residence Milano, Airbnb and Rental Milan.
---
Finding accommodation in Milan
The best place to start a property search is online. Even before moving to Milan, expats should browse web listings to get a feel for what's available. That said, we'd strongly advise against committing to a lease or putting down any form of deposit before viewing a property in person. There is a panoply of popular online rental platforms in Milan offering a diverse range of accommodation options.
Once in Italy, expats can work through a local estate agent specialising in expat rentals, which can be beneficial in navigating the rental market and finding the right place. Additionally, the affitto (rental) sections in newspaper classifieds are a traditional resource, but they might not offer as comprehensive a selection as online platforms.
For international students, universities in Milan often provide assistance in finding accommodation, with shared rooms being a common practice. For short-term stays, ranging from a few days to several months, several platforms offer fully furnished and equipped rentals. When searching for accommodation, it's important to consider factors like budget, location and type of accommodation, and always use reputable websites and trusted real estate agents to avoid scams and ensure a smooth rental process.
Useful links
---
Renting accommodation in Milan
Making an application
Once a prospective tenant has something in mind, the rental process in Milan involves several steps. After selecting a property, it's crucial to contact the landlord or agent, view the property in person and negotiate the terms of the lease.
Ensure that the rental contract includes a codice fiscale (Italian fiscal code), as it is necessary for the full rent contract to be registered with the authorities and comply with Italian law. 
All rent contracts in Italy must be registered with Agenzia delle Entrate (the fiscal authorities), and upon successful registration, a confirmation is issued. It's important to read the contract carefully and, if you don't speak Italian, ask someone you trust to translate it.
Leases, costs and fees
In Milan, the main types of leases are typically for at least three or four years, with the option to renew. Although short-term leases are also available, rates are typically higher. Most rental ads have a minimum renting period of four years with a four-month security deposit, making short-term rent negotiation challenging. However, some websites specialise in shorter-term rentals.
Renting through an agency in Milan usually involves paying a fee, which ranges between 10 and 15 percent of the annual value of the contract. In addition to this, tenants may also encounter administration fees, such as charges for drafting the rental agreement or processing the application. These fees can vary depending on the agency or property manager. It's essential to inquire about all potential fees and charges before finalizing a rental agreement.
For an in-depth guide to the ins and outs of renting in the country, see Accommodation in Italy.
---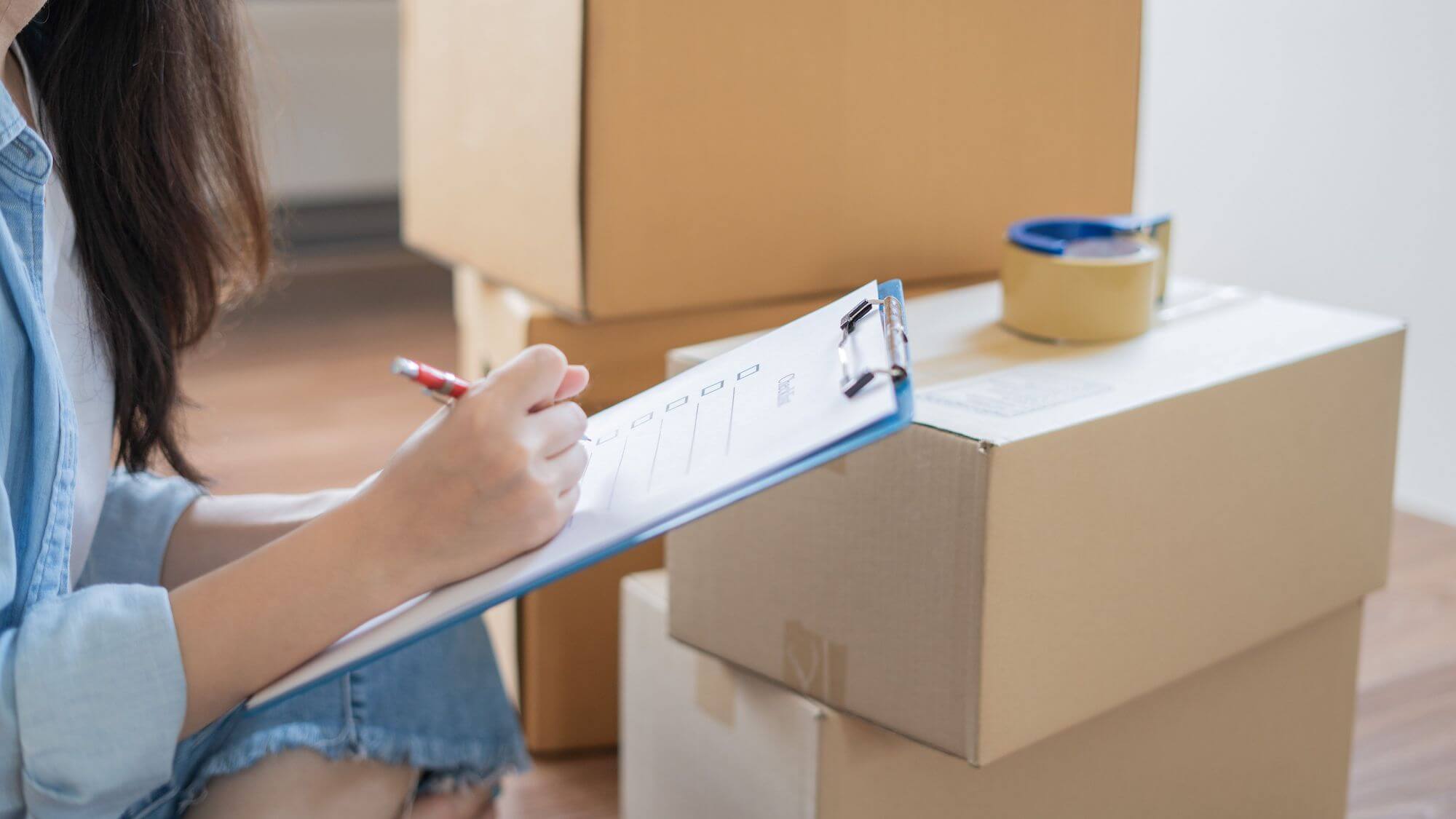 Utilities in Milan
Setting up utilities in Milan involves selecting from various providers offering services like water, electricity, gas and internet. The availability and cost of these utilities can vary depending on the location and type of accommodation. It's common to find rental properties where utilities are included in the rent, but in other cases, tenants will need to establish their own accounts with utility providers.
To set up utility accounts, a new tenant will typically need to provide a valid ID or passport and their codice fiscale, their Italian tax code. Additionally, proof of address, such as a rental contract or a previous utility bill, may be required by some providers.
Electricity and gas
In Milan, the standard electricity supply is 220V, 50Hz AC, and the sockets are typically round with three round pins. It's essential to compare the rates of different providers to ensure you find the most cost-effective option for your electricity needs.
When setting up a new residence in Milan, establishing a gas account is an essential step. Gas in Milan is predominantly supplied via piped networks to homes and businesses, ensuring a reliable and consistent supply. 
While piped gas is the standard in urban areas, bottled gas (bombole) might be more practical in rural locations. This bottled gas, commonly in the form of butane or propane, is delivered in steel containers and typically connected to piping under the kitchen sink. Remember, safety is paramount when using bottled gas, including awareness of gas leaks and the need for regular bottle refills.
The cost of gas and electricity in Milan varies, so it's wise to compare plans and rates from different suppliers to find a suitable option. Most energy companies in Italy provide gas and electric services, some with fibre thrown in as well. ENEL is Italy's largest energy company and a primary provider of electricity and gas in Milan, and Acea and Unareti are other major energy providers in Milan, offering other services as well. Other providers include Edison and E.On Energia.
Water
Milan's water is serviced by CAP, which is responsible for providing drinking water supply, treatment, and distribution services across the city. The water supply system in Milan is characterised by its efficiency and capacity, using a double lifting system that includes 28 pumping stations and 400 active wells. This system ensures that residents have access to a reliable and consistent water supply.
For residents looking to set up a water connection in Milan, contacting Gruppo CAP is the first step. The specific requirements and procedures to establish water services can vary, so it's advisable to inquire about the necessary documents and any associated fees. Understanding the local regulations and the process involved in setting up water services is essential for a smooth transition. For detailed information on setting up a water connection in Milan, including contact details and procedural guidelines, visit the official website of Gruppo CAP.
Bins and recycling
Milan is at the forefront of waste management and recycling in Europe, with an impressive system that ensures efficient waste disposal and recycling. The city has embarked on an ambitious goal to recycle 65 percent of its waste in the coming years. Currently, more than half of the waste generated in Milan is successfully recycled, showcasing the city's commitment to environmental sustainability.
In line with this goal, residents are required to have at least four different bins or bags for the separation of waste: one each for plastic, paper, organic waste and unsorted mixed waste. This separation is essential for the effective recycling of materials. Each household in Milan adheres to a schedule of two collection days: one for residual waste, glass and organic waste, and the other for plastic, metal, paper, cardboard and organic waste. This system ensures that different types of waste are collected efficiently and recycled or processed appropriately.
AMSA, part of the A2A Group, is the local waste management company responsible for the collection and processing of waste in Milan. Notably, AMSA ensures that 100 percent of the municipal waste produced in Milan is sent for recycling or used for energy production, thus eliminating the need to send primary waste to landfills. 
Milan's biowaste collection scheme is particularly commendable. Since the implementation of this ambitious scheme in 2011, the city has become a leading example in managing biowaste in densely populated areas. The effective planning of household collection and awareness-raising campaigns have been key factors in achieving these results. 
For more information on Milan's waste management and recycling policies, including details on bin requirements and collection schedules, visit the official website of AMSA.
Internet
Setting up home internet in Milan, Italy, is a straightforward process, although it requires some preparation and research. The first step is to choose an internet provider that suits one's needs. Major providers in the region include TIM, Vodafone, and Fastweb, ach offering a range of plans and services. It's advisable to compare these providers to find the best plan based on internet speed, data limits, and price.
The timeframe for setting up the connection can vary, ranging from a few days to weeks, depending on the provider and one's specific location in Milan. Most internet companies will send a technician out to install the modem and ensure that the internet connection is functioning correctly. 
For more information on internet providers in Milan and to compare their plans, consider starting at the official websites of TIM, Vodafone, and Fastweb.
What do expats think of Milan's accommodation market?

"The accommodation situation in Milan was a big shock for me – it's very expensive and Italian contracts have strict regulations. It took me a long time to find a decent accommodation." Read more to find out about Alice's search for accommodation in Milan in her expat interview.

"Moving a little out of the city is better value for money, but you lose the proximity to the city which is a big pull." Get some advice on finding accommodation in Milan by reading Tim's expat interview.
---
Further reading
►For an overview of the housing market in the country, see Accommodation in Italy
►Read Areas and Suburbs in Milan for ideas about where to look for a home
Photo credits: Apartments in Milan by Caterina Beleffi. Canal in Milan by Joshi Milestoner. All sourced from Unsplash.
Are you an expat living in ​Milan?
Expat Arrivals is looking for locals to contribute to this guide, and answer forum questions from others planning their move to ​Milan. Please contact us if you'd like to contribute.
Expat Health Insurance
Cigna Global Health Insurance - 10% off any plans bought in November and December 2023

With Cigna, you won't have to rely on foreign public health care systems, which may not meet your needs. Cigna allows you to speak to a doctor on demand, for consultations or instant advice, wherever you are in the world. They also offer full cancer care across all levels of cover, and settle the cost of treatments directly with the provider. Cigna is currently offering a 10% discount for seniors (over 60) on their Silver package.
Moving Internationally?
International Movers. Get Quotes. Compare Prices.

Sirelo has a network of more than 500 international removal companies that can move your furniture and possessions to your new home. By filling in a form, you'll get up to 5 quotes from recommended movers. This service is free of charge and will help you select an international moving company that suits your needs and budget.

Get your free no-obligation quotes from select removal companies now!