The best places to live in Milan
Where they live will play a significant role in the joy of an expat's experience in Milan. The city is divided into nine administrative zones or boroughs that branch out from the historic centre of the city.
The neighbourhood an expat chooses will depend on several factors, including one's budget, proximity to one's workplace, availability of public transport connections, family setup and, of course, personal preferences.
These are some of the most popular areas for expats in Milan.
---
Upscale and trendy areas and suburbs in Milan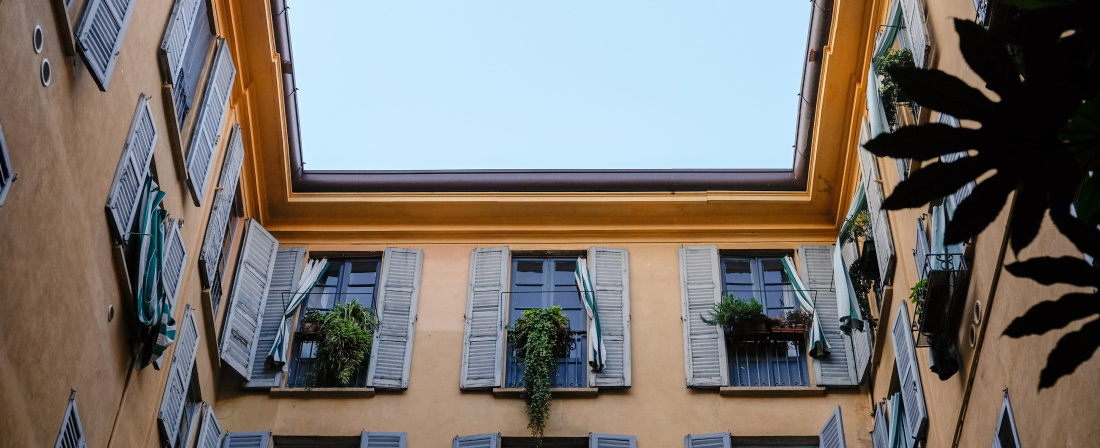 Centro Storico
Expats with a generous budget will have their pick of luxury homes in the fashionable centre of Milan. The benefits of living in Centro Storico, located in Zone 1, include access to a wealth of entertainment options and the opportunity for immersion in Milan's rich history and culture. The downsides are that rental prices here are among the highest in the city, the apartments are small, and the streets fill up with tourists.
Brera
Brera is a wealthy area in Zone 1 with an artsy and bohemian atmosphere. The area is popular among single professionals and young couples with high disposable incomes. Residents have easy access to a large number of facilities, including grocery stores, boutiques, restaurants and bars, but rent is expensive. 
Isola
North of the city centre, in Zone 9, Isola is popular with people working in the Porta Nuova business district, young families and bohemian creative types. It has a strong sense of community, with local events and festivals that are great for meeting people. It provides ready access to public transport, good hospitals and entertainment options. Unfortunately, traffic in the area can get very congested.
Cittá Studi
This part of Zone 3 attracts younger expats and is home to a number of university campuses. It's a vibrant neighbourhood with affordable but attractive accommodation and a wide range of entertainment options. The students can get a bit rowdy though, so families might prefer to give this area a miss.
---
Family-friendly and practical areas and suburbs in Milan
Porta Venezia
Those looking for a family-friendly neighbourhood popular with expats should try Porta Venezia in Zone 3. The area is incredibly diverse, and expats will find Milanese pensioners living alongside students and young families. Residents have public transport and cheap shopping opportunities at their fingertips, but the area can get busy.
Fiera
In the northwest of Milan, in Zone 8, lies the fast-paced Fiera, which is best known for its trade fair and convention centre. This largely commercial area has classic palazzi apartment blocks on tree-lined streets. It's a good area that isn't too far from the city, but its limited entertainment is a downside for some.
Navigli District
To the southwest of the city, the Navigli District is renowned for its historic canals and low-rise apartments. Rental costs in the area are relatively low and residents will enjoy the neighbourhood shops and markets. While public transport isn't unreachable, Navigli is not the most easily accessible area. Still, Navigli District is an area that caters for a range of interests.
San Donato Milanese
San Donato Milanese is an important business centre to the southeast of Centro Storico. It balances its historical character with modern facilities and green spaces. Apartments are the most common form of accommodation here, and residents use the local railway and subway stations to get around. The area has good schools and healthcare facilities, but leisure activities can be limited.
Monza
Monza is a small city just outside Milan that is popular among expat families. It is well known for its Grand Prix motor racing circuit. Residents here save a substantial amount on rent, transport links are good, and its large, open spaces will appeal to those with children. Commuting to work can take up a lot of time though.
---
Worst areas and suburbs for expats to live in Milan
While Milan is widely recognised for its charm, fashion and historical significance, it's important for expats to be aware of certain areas that might be less suitable for living. Based on various personal experiences and opinions, a few areas are considered less welcoming or safe for expats. These areas, often marked by higher crime rates or less desirable living conditions, contrast with the typically vibrant and safe atmosphere of Milan.
Corvetto, situated southeast of Milan's centre, is one such area. It's notorious for petty crimes like pickpocketing, particularly near the metro station and in the southern part of the district close to Piazzale Gabriele Rosa Park. Walking alone at night in these parts should be avoided. 
Similarly, Lambrate, located in the northwest, is undergoing transformation but is currently perceived as a less secure area, often associated with a sense of danger.
Another notable mention includes the Giambellino-Lorenteggio neighbourhoods. Despite their proximity to the city centre, they are known for drug trafficking, security issues and general uncleanliness. 
Additionally, Quarto Oggiaro in Zone 8, on the northwest side of the city, has a reputation as one of Milan's more dangerous neighbourhoods.
It is essential to remember that these are generalisations and that experiences can vary greatly from person to person. Milan, as a whole, remains a beautiful and vibrant city with many safe and welcoming areas and suburbs for expats.
What areas and suburbs do expats in Milan prefer?

"Brera is a beautiful area to live. Very central and quaint. Porta Venezia is nice for families because there is a big park there and easy access to a main shopping street." Read what areas Diana suggests for young people living in Milan in her expat interview.

"There are some areas just outside the city centre that are more affordable and really lovely. I'd recommend Romolo, De Angeli, Primaticcio, Isola, Città Studi." Read Alice's expat interview to see her recommendations and opinions on areas and suburbs in Milan.
---
Further reading
►For an overview of the transport network in the city, read Getting Around Milan
►See Accommodation in Milan for an overview of the city's property market
Photo credits: Apartments in Milan by Caterina Beleffi. Canal in Milan by Cristina Gottardi. All sourced from Unsplash.
Are you an expat living in ​Milan?
Expat Arrivals is looking for locals to contribute to this guide, and answer forum questions from others planning their move to ​Milan. Please contact us if you'd like to contribute.
Expat Health Insurance
Cigna Global Health Insurance - 10% off any plans bought in November and December 2023

With Cigna, you won't have to rely on foreign public health care systems, which may not meet your needs. Cigna allows you to speak to a doctor on demand, for consultations or instant advice, wherever you are in the world. They also offer full cancer care across all levels of cover, and settle the cost of treatments directly with the provider. Cigna is currently offering a 10% discount for seniors (over 60) on their Silver package.
Moving Internationally?
International Movers. Get Quotes. Compare Prices.

Sirelo has a network of more than 500 international removal companies that can move your furniture and possessions to your new home. By filling in a form, you'll get up to 5 quotes from recommended movers. This service is free of charge and will help you select an international moving company that suits your needs and budget.

Get your free no-obligation quotes from select removal companies now!