Milan is a dynamic and progressive city. Although not as much of a tourist attraction as Rome or Florence, Milan is home to expats from across the globe, thanks to its bustling commercial centres.
With its multicultural and fashion-conscious character, residents live a stylish and attractive lifestyle in Milan. This luxurious way of life comes at a price, though, as Milan is among the world's most expensive cities and has the highest cost of living in Italy.
---
Shopping in Milan
Shoppers will revel in the sheer variety of stores in Milan. In particular, expats should diarise the end-of-season sales, when the city becomes a bargain hunter's dream for a few weeks each January and July.
Expats can stroll along the boutique-lined streets of the famed Quadrilatero della Moda (fashion district), popping into high-end designer shops such as Alexander McQueen, Louis Vuitton and Versace – or just admire the gorgeous window displays.
For those on a budget, the Navigli District boasts a selection of high-end boutiques, antique shops and restaurants at more affordable prices. For big-name labels at a reasonable price, also try the outlet stores around the Corso Vittorio Emanuele II and look out for shops selling end-of-season returns, catwalk cast-offs and second-hand outfits.
A shopping spree can be combined with a historical excursion at the Galleria Vittorio Emanuele II, a glass-roofed arcade near the Duomo that opened in 1877. It's one of the world's oldest shopping malls and home to Louis Vuitton and Gucci stores, as well as Prada's flagship store.
There are numerous stores for everyday shopping in the city, including independent outlets and popular supermarket chains (supermercato), such as Carrefour and Conad. 
---
Eating out in Milan
Milan's vibrant restaurant scene will have the taste buds watering, and there is plenty of variety to suit any foodie's appetite.
Milan's historic centre boasts most of its fine-dining options, including many excellent Italian restaurants that offer local specialities like risotto Milanese (saffron risotto). Other foodie areas include Brera and the Navigli District. 
Milan is also renowned for its heritage coffee houses, some of which have been operating since the early 19th century. Famous coffee spots can be found throughout the city. 
---
Nightlife in Milan
Of course, along with the trendy restaurants and high-end fashion, expats will find an animated nightlife in the city. Milan is overall rather safe, and expats can enjoy carefree nights out on the town in this vibey, cosmopolitan city. There is something for everyone, ranging from a relaxed, social atmosphere in Colonne di San Lorenzo to the glitz and glamour of clubs in Corso Como.
---
Sports and outdoor activities in Milan
Even though it isn't known for its abundance of green spaces, Milan offers plenty of outdoor activities. 
Apart from swimming pools, walking trails through parks, and picnic spots within the city limits, there are some thrilling mountain biking routes and a few good golf courses just outside of town. The Le Rovedine Golf Club, for instance, has excellent facilities, good restaurants and a gorgeous view.
As with many European cities, Milan is football crazy. AC Milan and Inter Milan are its biggest and most popular clubs, both of which play at San Siro stadium. Their rivalry is among football's most famous, and a must-see match between the two, known locally as the Derby della Madonnina, takes place at least twice a year.
Milan is also ideally located for expats to take advantage of northern Italy's beaches and fantastic skiing in the Alps. The Courmayeur ski resort is a popular weekend getaway for well-heeled Italians. It's just two hours from Milan by car, while the Swiss resort of St Moritz is a three-hour drive away.
---
Entertainment for kids in Milan
Although Milan is a major fashion and business capital with bustling city life, parents with children of varying ages will have no problem finding things to do outside of school. Many child-friendly activities in the city can be equally entertaining for parents too.
Families are well catered for in Milan, with plenty of indoor and outdoor activities to keep youngsters entertained. From scenic parks to historic landmarks and educational museums, here are just a few of the highlights.
Giardini Pubblici Indro Montanelli
The gardens and waterfalls of Giardini Pubblici Indro Montanelli offer an array of natural pleasures, and the garden's Natural History Museum has colourful exhibits that showcase animals from all over the world – it's especially fun for little ones. 
Sempione Park
In Milan's historic centre, expats will find Sempione Park. It's one of the city's biggest green spaces, and people of all ages walk along its paths, picnic under its shady trees and visit its numerous monuments.
Civic Aquarium of Milan
On the edge of Sempione Park, the Civic Aquarium of Milan is housed in a beautiful building that dates back to 1905. The aquarium holds more than 100 species of marine and freshwater fish. It's pretty compact but provides an interesting indoor destination to keep kids entertained for an hour or two. 
Leonardo da Vinci Museum of Science and Technology
Also aiming to provide an educational experience is the Leonardo da Vinci Museum of Science and Technology. Housed in a 16th-century monastery, the museum seeks to teach children about science through various interactive exhibits.
Idroscalo
Nicknamed 'the Milan Sea', Idroscalo is a water park and sports venue that's almost always bustling with activity. The artificial lake was built in 1930 as a landing area for seaplanes, but today, it hosts various water activities, such as canoeing, skiing and swimming. Close by is Europark Idroscalo, an amusement park that promises fun for the whole family.
 Il Nano Gigante
Il Nano Gigante is a large indoor play centre with jumping castles, climbing frames and other activities for very young children. It also functions as a daycare centre and function venue for kids' parties. 
Parent networks
Moms and Tots Milano is an English-speaking playgroup that meets in the centre of Milan. Weekly meetings are great for mothers who want to socialise with other English speakers while their children play together.
---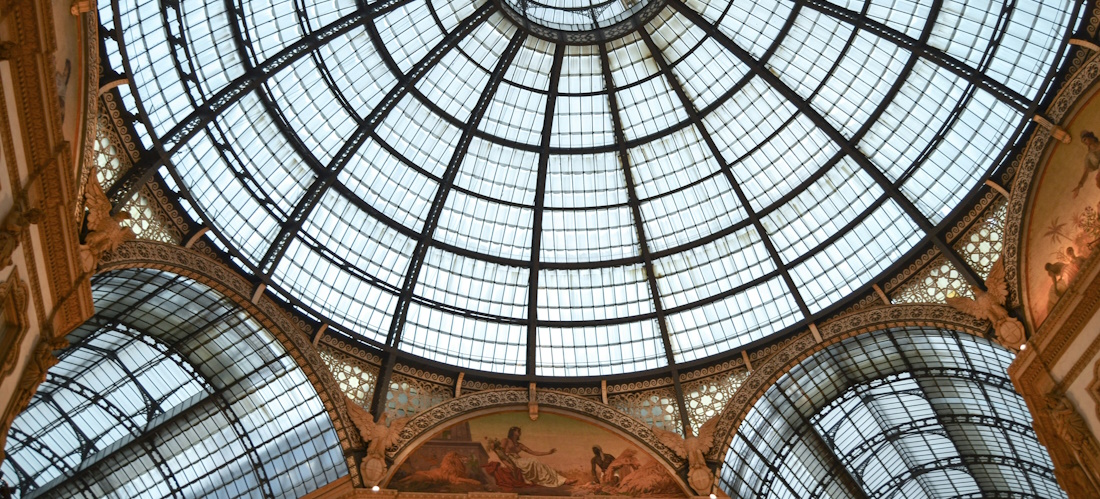 Recommended sightseeing in Milan
As the world's capital of fashion and design, there is plenty to see and do in Milan, ranging from taking in the architecture of the centuries-old buildings in the city centre to shopping up a storm amid the branded upmarket clothes and jewellery on sale in the Galleria Vittorio Emanuele II. Expats will never be low on options to keep themselves occupied, whether it's going out for a coffee or a night out on the town, having a family-friendly outing or watching an opera performance.
Duomo di Milano
A stay in Milan of any duration would be incomplete without seeing the Duomo di Milano. Milan's cathedral is quite a spectacular sight. Those who pass by frequently still marvel at its architectural aesthetic as well as its religious value as the seat of the Archbishop of Milan, dedicated to the Nativity of St Mary. Its Gothic beauty is the result of almost 600 years of construction, and today, it is Italy's largest and Europe's second-largest church.
Piazza del Duomo
Of course, if expats visit the Duomo di Milano they will find themselves in the Piazza del Duomo, the main square of Milan. Right in Milan's centre, the square is a focal point for the city's art, culture and social scene, surrounded by significant buildings, the Royal Palace, and commercial activities. This piazza is one of the main tourist attractions of the city.
Galleria Vittorio Emanuele II
Moving along from the piazza, expats will find the country's oldest shopping mall, designed in 1861 by the architect Giuseppe Mengoni. From the mosaic floors and the large glass dome overhead to the paintings at its base, there is much to learn from its architectural and artistic offerings. The mall houses upmarket stores of Gucci, Prada and Versace as well as bars and restaurants, which are sure to come with a hefty bill thanks to tourist pricing.
Teatro alla Scala
The other side of the Galleria Vittorio Emanuele II leads out to La Scala, one of the leading opera houses and ballet theatres not only in Italy but in the world. As such, expats interested in operatic arts and ballet can watch world-renowned talents and artists perform right in the heart of Milan. Here, expats will also find an art museum, a theatrical library and an associate school of La Scala.
Sempione Park
Established in 1888, this large park offers some lush green relief in the urban space of Milan. There is much to see in the park besides its wonderful vegetation. The park is home to Sforzesco Castle, the Triennale Milano museum, a sports ground and an aquarium, making it the perfect kid-friendly and family-friendly environment.
Santa Maria delle Grazie
Italy is known for its churches and its art history. Not far from Sempione Park, expats can visit the UNESCO World Heritage Site of the Santa Maria delle Grazie church and convent and get a glimpse of the famed mural of the Last Supper by Leonardo da Vinci.
---
Annual events in Milan
There are many exciting annual festivals and celebrations in Milan, and these recurring events contribute to popular traditions and modern celebrations in the city. This diverse selection of events is integral to the fabulous culture and lifestyle in Milan.
Milan Fashion Week (February/March and September/October)
This biannual event turns the metropolis of Milan into a catwalk. Both the autumn-to-winter and the spring-to-summer fashion shows host some of the best designers and upcoming names in the fashion and modelling world. 
Carnevale Ambrosiano (February)
This carnival is a tribute to the city's patron Saint Ambrose. According to legend, Carnevale happens a few days after Shrove Tuesday (Martedì Grasso) and has its origins in a wait for the arrival of a saint who was away on a religious pilgrimage at the time. Expats can join in the colourful festivities, listen to the music, watch clowns, jugglers and street parades, and snack on local pastries and foods. Carnevale, which takes a different theme each year, is fun for the whole family.
Fiori e Sapori (Mid-April)
Expats headed to Fiori e Sapori (Flowers and Flavours) should prepare their senses of sight and smell for the colours and aromas of springtime. This event boasts bright, colourful arrangements of flowers which can be seen alongside the canal. Expats can take a walk to enjoy the fair and indulge in the flavours by having a pleasant lunch in the warm sun.
Milano Film Festival (September/October)
An annual event since 1996, Milan's film festival allows a celebration of upcoming filmmakers and artists to screen their productions and tell their stories. Popular among film fanatics, critics and everyone in between, anyone can enjoy this cultural event.
Artigiano in Fiera (December)
This Christmas-time fair is dedicated to arts and crafts, allowing international innovative and folkloric arts to be showcased and sold. Expats are sure to find the perfect Christmas gift at this impressive market.
What do expats love about the Milanese lifestyle?

"The nightlife in Milan is very entertaining, and it's a good way of meeting new people. I'd also recommend going to happy hours, which is where people meet after work." Read Alice's interview to see her experiences of lifestyle in Milan.

"Socialising is big in Italy - even at work. Expect to go to take a coffee break at the local cafe with your colleagues every day at 10am. And expect to eat lunch with them as well." Diana talks about work culture and lifestyle in her expat interview.
---
Read more
►For an overview of the city, read Moving to Milan
Image credits: Outside Amleto Missaglia by Ira Komornik, Nighttime at Bar Duomo by Mikita Yo, Autumn in Sempione Park by Ken Anzai, Park with Mural by Turag Photography, Galleria Vittorio Emanuele II Ceiling by Ty Koh, Concert in Duomo Cathedral Square by Babak Habibi, all on Unsplash.
Are you an expat living in ​Milan?
Expat Arrivals is looking for locals to contribute to this guide, and answer forum questions from others planning their move to ​Milan. Please contact us if you'd like to contribute.
Expat Health Insurance
Cigna Global Health Insurance - 10% off any plans bought in November and December 2023

With Cigna, you won't have to rely on foreign public health care systems, which may not meet your needs. Cigna allows you to speak to a doctor on demand, for consultations or instant advice, wherever you are in the world. They also offer full cancer care across all levels of cover, and settle the cost of treatments directly with the provider. Cigna is currently offering a 10% discount for seniors (over 60) on their Silver package.
Moving Internationally?
International Movers. Get Quotes. Compare Prices.

Sirelo has a network of more than 500 international removal companies that can move your furniture and possessions to your new home. By filling in a form, you'll get up to 5 quotes from recommended movers. This service is free of charge and will help you select an international moving company that suits your needs and budget.

Get your free no-obligation quotes from select removal companies now!