In order to live and work in the country, expats must obtain a residence and work permit for Spain – notoriously elusive paperwork that requires a number of documents, depending on an individual's purpose in the country. Thankfully, work and residence are linked in the Spanish immigration system.
European Union nationals do not require work or residence permits to live and work in Spain, although anyone who wishes to stay more than three months must register as a resident.
Non-EU nationals, on the other hand, face a complicated process as in most cases it is necessary to have a contract of employment before applying for a work permit.
---
Work permits for Spain
There are two types of work permits in Spain, the Cuenta Ajena and the Cuenta Propia.
The Cuenta Ajena is given to those who have a specific contract with a specific company. The Cuenta Propia, also known as an autónomo, is for those who are self-employed and would like more freedom to move between different companies and positions within the working world.
It is generally easier to obtain a Cuenta Ajena, thus it is often recommended that expats first secure this type of permit and apply for a Cuenta Propia after the fact.
That said, many positions that are popular with expatriates, specifically careers in the education and language sectors, will require that the person has a Cuenta Propia permit.
In addition to the list of documents required for both permits, Cuenta Propia certification requires that the applicant first registers with the Haçienda (Spanish revenue service) and Seguridad Social (Spanish social security).
---
Work and residence permits for non-EU nationals in Spain
For non-EU nationals, starting the work permit application process largely falls on the shoulders of the employer. The work residence visa that will be needed to enter Spain and the collection of the work permit is, however, usually the applicant's own responsibility.
There are several steps non-EU expats will have to follow in order to work and live legally in Spain.
Securing a job
Whether someone is lucky enough to have secured a job from abroad or whether they have journeyed to Spain, found a job and returned home while completing their application processes, to obtain most forms of work permit an expat will need an employment contract. The only exception is the Cuenta Propia.
Once a job has been secured and a contract has been negotiated, the employer will request certain documents from the prospective employee and will submit a work permit application to the Spanish Ministry of Labour (Ministerio de Trabajo y Asuntos Sociales) on their behalf.
Applying for work and residence visa
After the work permit is approved by Ministry of Labour, the employer will send the expat a notification of approval, which should have an official stamp.
Next, the applicant needs to collect and submit all the documents required to apply for a work and residence visa at their closest Spanish embassy.
Expats should keep in mind that many of these documents will need to be translated into Spanish and certified. Furthermore, an applicant only has one month to apply for the visa after their permit has been officially approved. It is, therefore, best to begin gathering the necessary documents well beforehand.
Departing for Spain
If the work and residence visa is granted, the applicant will have one month to retrieve it after the official date of approval and notification. They must then make arrangements to enter Spain within the timeline designated by the visa. Expats are usually granted a three-month entry window.
Applying for a work and residence permit
Once an expat has entered Spain with their visa, they can pick up their work and residence permit card, a simple bureaucratic process that merely requires an application form and the applicant's passport. The card must be applied for within 30 days of entry at either the Foreign Nationals Office (Oficina de Extranjeros) or at a police headquarters. 
---
Non-working residence permits for Spain
Those moving to Spain as a dependent or non-worker only need to apply for a residence permit, and not a work and residence permit. This permit is largely linked to the validity of the work permit obtained by the applicant's working partner.
Residence permits can be applied for at local police stations or a Foreigner's Office within Spain, or at a Spanish consulate outside of the country. The time period required for completion can be anywhere from days to months depending on the locale – smaller towns often take longer.
*Visa and work permit regulations are subject to change at short notice and expats should contact their respective embassy or consulate for the latest details.
---
Are you an expat living in Spain?
Expat Arrivals is looking for locals to contribute to this guide, and answer forum questions from others planning their move to Spain. Please contact us if you'd like to contribute.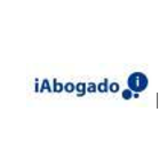 ¡Abogado
Our Expat Expert
Founded in 2001, iAbogado is a leading provider of legal information and services for English-speaking individuals and businesses in Spain. Our website includes hundreds of free practical articles on a wide range of legal topics, and provides the ability to obtain legal advice by email, via private chat or over the phone or purchase
pre-packaged legal services
delivered by our Spanish solicitors for a fixed once-off price.
The iAbogado website is owned and operated by the law offices of iAbogado Servicios Jurídicos, SLU.  Our law firm has received a number of awards in recognition of creativity and excellence on the web.
Although our law firm is based in Madrid, our team of English speaking lawyers render services wherever and whenever required throughout Spain. We represent English-speaking clients, both large and small, in virtually every legal sphere from the smallest will to the largest piece of complex litigation.
In some specific cases, legal services may be rendered in cooperation with referral lawyers who handle legal issues throughout Spain. We will match you with lawyers who practice in the legal area relevant to your circumstances.
Expat Health Insurance
Cigna Global

With 86 million customer relationships in over 200 countries, Cigna Global has unrivalled experience in dealing with varied and unique medical situations and delivering high standards of service wherever you live in the world.
Moving Internationally?

Sirelo has a network of more than 500 international removal companies that can move your furniture and possessions to your new home. By filling in a form, you'll get up to 5 quotes from recommended movers. This service is free of charge and will help you select an international moving company that suits your needs and budget.