The best places to live in Stockholm
Expats will have no shortage of areas and suburbs to choose from in the lovely city of Stockholm. If they choose to live near the city centre, they'll have everything at their fingertips without needing a car, whereas those living in suburban areas just outside of Stockholm are closer to parks, lakes and international schools.
Public transport does exist in the suburbs, but commuting to the city can be time consuming, meaning that a car may be necessary. On the other hand, living in the inner city tends to be more expensive and the demand for housing much higher.
Choosing where to live in Stockholm ultimately depends on an expat's individual needs. Young working couples often enjoy a city life close to their workplaces and nightlife venues, while many expat families prefer a bigger house in a leafy suburb near good schools so that their children don't have to commute.
---
City living in Stockholm
While some areas are more popular than others, expats don't seem to favour any specific neighbourhood in Stockholm. Some of the most popular areas in Stockholm include Södermalm, Kungsholmen and Östermalm.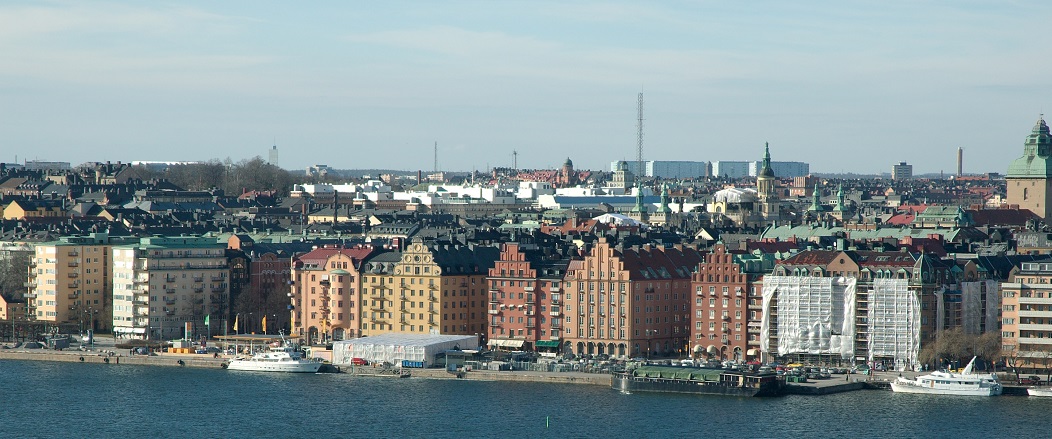 Kungsholmen
The western part of inner-city Stockholm is an island called Kungsholmen. This island is a residential area but is also fairly industrialised. There are many down-to-earth bars and restaurants in this neighbourhood, making it perfect for young expat couples.
The island has its own shopping mall and excellent access to public transport. The views from this part of Stockholm are particularly beautiful and the centre of the island has many quaint streets to explore. 
This area is still developing and is growing in popularity because of its beautiful parks and waterfront. 
Östermalm
An extremely affluent area in Stockholm, Östermalm is where the wealthy live and socialise. The area has beautiful parks, leafy streets and stately buildings, and is home to some of the most upmarket shops, restaurants and bars in Stockholm.
It also has a large protected green area known as Djurgården, which makes up a large part of the National City Park. Östermalm also boasts museums, an amusement park, the Royal Library, and the main campus of the University of Stockholm. 
Accommodation in Östermalm is expensive, but certainly worth it for those who can afford it.
Södermalm
Södermalm is an island to the south of the city centre and is a lively area filled with trendy restaurants, bars and clubs. One of the most popular and trendy areas in Stockholm, Södermalm's bohemian feel makes it seem less pretentious than Östermalm.
Accommodation in Södermalm is diverse, ranging from apartments to little cottages by the sea. Housing here is also more affordable than in other parts of Stockholm. The island's southern side is more residential, with apartment blocks being the most common form of housing. 
Södermalm is known as being home to the Swedish hipster movement, which is evident in the area's artsy, quirky atmosphere. This area is best suited to young expats looking to experience diverse local culture during their stay in Sweden. 
---
Suburban living in Stockholm
The suburbs of Stockholm surround the city and are commonly divided into the northern and southern suburbs.
To the south lie Gröndal, Midsommerkransen and Hammarby. To the northwest are Bromma, Rinkeby and Akalla; Djursholm, Sollentuna and Täby are to the northeast; and finally, to the east of the city is the Stockholm archipelago, where many locals have second houses in towns by the seaside.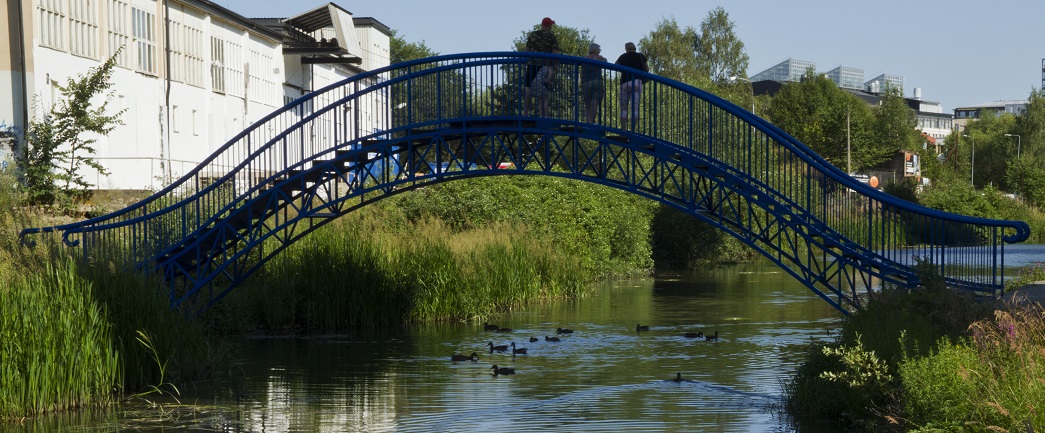 Bromma
Bromma is a borough in the city's western outskirts and is home to the Stockholm-Bromma airport. Bromma also has the oldest church in Sweden and a lovely beach. Expats will find plenty of entertainment in these areas thanks to two sports arenas and a large stadium. 
There is a branch of the International Engelska Skolan in Bromma, making it a convenient place for expats with children to settle.
Danderyd
Danderyd is a municipality that includes the suburbs of Djursholm, Stocksund and Enebyberg. The area is around six miles (10km) north of Stockholm and surrounded by water on three sides. Djursholm is especially popular with expats, given that it only takes 15 minutes to reach the city on the underground and is where the British Primary School is located.
Ekerö
Ekerö is a suburban island about 18 miles (30 km) outside of Stockholm. It is a quiet residential area containing two UNESCO World Heritage Sites – Birka, an archaeological site on Björkö Island, and Hovgården, another archaeological site on the neighbouring island of Adelsö.
Ekerö has access to public transport, but this mainly consists of buses, so travelling can be slow. Another option is to take a ferry to the mainland, but this can be time consuming. Ekerö is a good place to live for expats who want a peaceful lifestyle in Sweden. 
Lidingö
Lidingö is a beautiful island to the northeast of Stockholm. Affluent and exclusive, it nonetheless has many opportunities for expats to buy or rent property. 
Public transport reaches the entire island, so expats will have no problem commuting into the city. Lidingö also has its own private school, which is convenient for expats with children. The island boasts its own golf course and some beautiful seaside properties.
---
Further reading
► See Accommodation in Sweden for more general information on local housing
► Education and Schools in Stockholm is essential reading for expat parents
Expat Interviews

"I would recommend that those expats looking for accommodation In the city look at: Kungsholmen, Vasastan or the island of Södertmalm are all great. And those interested in living in the suburbs I would recommend searching towards the south. Årsta, Midsommarkransen, Gröndal, Baggarmossen and Högdalen are all fantastic suburbs." Read more of Steve's thoughts on expat life in Stockholm.
Photo credits: Kungsholmen by Sigurd Gartmann; Bromma by trolvag
Are you an expat living in Stockholm?
Expat Arrivals is looking for locals to contribute to this guide, and answer forum questions from others planning their move to Stockholm. Please contact us if you'd like to contribute.
Expat Health Insurance
Cigna Global Health Insurance - 10% off any plans bought in November and December 2023

With Cigna, you won't have to rely on foreign public health care systems, which may not meet your needs. Cigna allows you to speak to a doctor on demand, for consultations or instant advice, wherever you are in the world. They also offer full cancer care across all levels of cover, and settle the cost of treatments directly with the provider. Cigna is currently offering a 10% discount for seniors (over 60) on their Silver package.
Moving Internationally?
International Movers. Get Quotes. Compare Prices.

Sirelo has a network of more than 500 international removal companies that can move your furniture and possessions to your new home. By filling in a form, you'll get up to 5 quotes from recommended movers. This service is free of charge and will help you select an international moving company that suits your needs and budget.

Get your free no-obligation quotes from select removal companies now!