Steve, a South African, met his Swedish wife Lovisa 15 years ago in London while on a gap year. Twelve years later, they were married and moved to her homeland of Sweden where they live with their six-month-old son. Steve is an accountant by training but works as a carpenter, while Lovisa is an architect. Steve shares his thoughts on life in Sweden's capital, including the cost of living, things to do, making friends and being patient.
For more on expat life here, see our Expat Arrivals essential guides on Sweden and Stockholm.
About Steve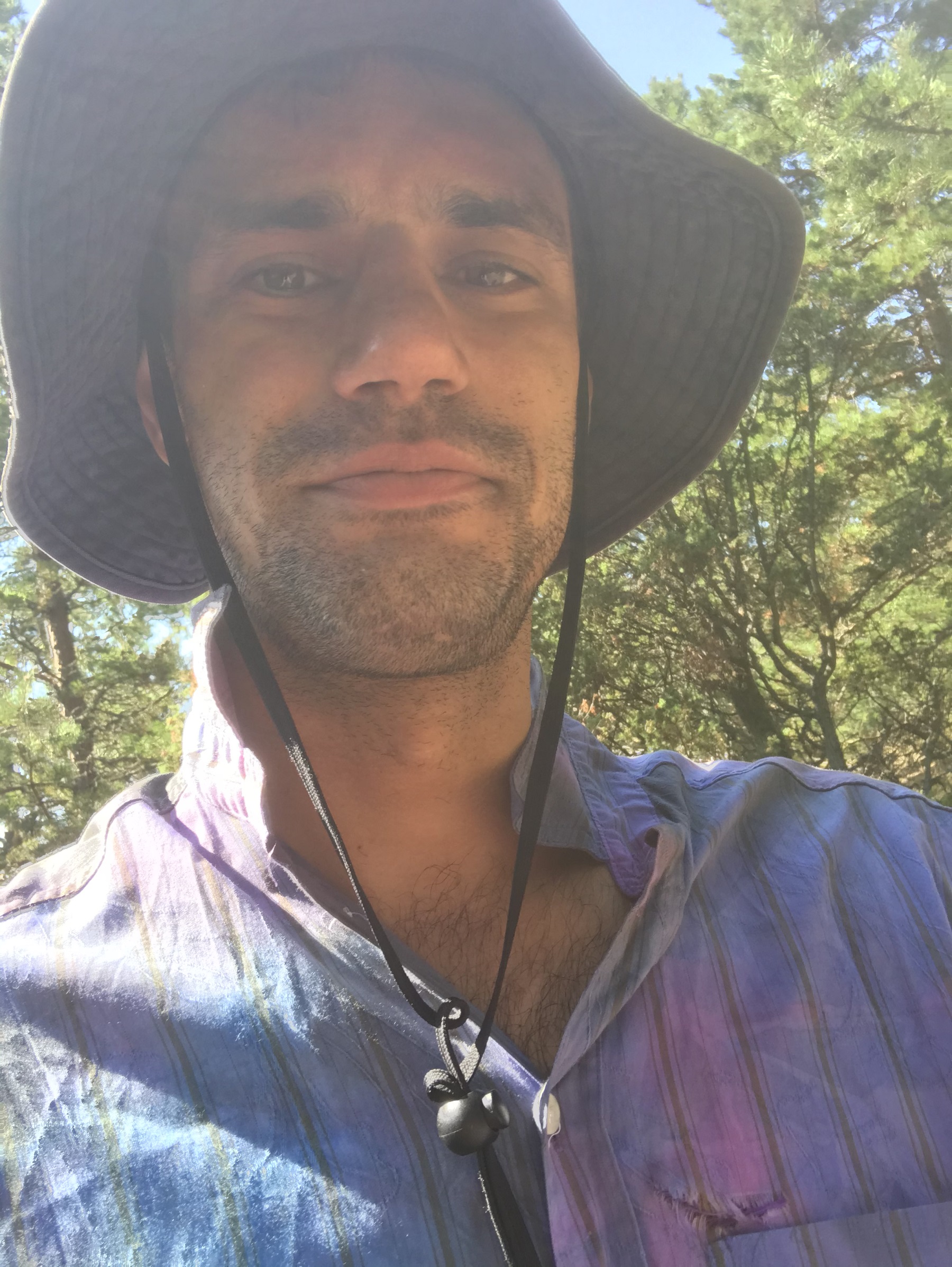 Q: Where are you originally from?
A: Western Cape, South Africa.
Q: Where are you currently living?
A: Stockholm, Sweden.
Q: When did you move here?
A: In January 2018.
Q: Is this your first expat experience?
A: No, my second, I spent some time in London a few years ago.
Q: Did you move here alone or with a spouse/family?
A: I moved with my wife, Lovisa, who is Swedish.
Q: Why did you move?
A: Just to try it out. I'm always open to new experiences, and moving to Sweden seemed like it could be a fun endeavour. As mentioned, my wife is Swedish so this is home for her, but we're planning to move to my home country of South Africa in a few years.
Living in Stockholm
Q: What do you enjoy most about Stockholm? How would you rate the quality of life compared to South Africa?
A: I would say what I enjoy most about Stockholm is the fact that you don't need a car to get around and can cycle everywhere with easy access to nature (walks in the forest, skating on lakes and of course some cross country skiing). The quality of life, compared to South Africa, is only better in the sense that government systems function better, and one's taxes, though high, actually go towards the aid, support and betterment of society, which isn't necessarily always the case back home.
Q: Any negative experiences? What do you miss most about home?
A: I guess winter here can be pretty long and dark, which causes the locals to appear rather withdrawn and cold... So to speak. It's hard to say what I miss most about SA because it's mostly all the small things, but I would say the people, braaiing (barbecuing) and the beach.
Q: What are the biggest adjustments you had to make when settling into expat life in Sweden? Did you experience any particular elements of culture shock?
A: I didn't experience too many elements of culture shock here. Perhaps the fact that Swedes are rather reserved and won't just strike up a conversation with anyone, which is vastly different to South Africa, where strangers would often converse genially and animatedly, anywhere, and over just about anything. 
Q: What's the cost of living compared to home? Is there anything particularly expensive or particularly cheap in Stockholm?
A: Groceries are surprisingly affordable. Public transport is pricey, but certainly worth it. Accommodation is not easy to find and rent is high, but the quality of housing, when you're eventually able to secure it, is excellent. Eating out, and drinks at pubs or clubs are very steep too.
Q: How would you rate the public transport in Stockholm?
A: It's pretty great. As mentioned, it isn't cheap, but it's reliable, punctual and even runs 24 hours over weekends, which makes life considerably easier.
Q: How would you rate the healthcare in Stockholm? Have you had any particularly good/bad experiences with regard to doctors and hospitals?
A: Stockholm is blessed with superb healthcare. It may be complex to navigate at first but, on the whole, it's excellent. I would recommend that newcomers to the city find a savvy local to help.
Q: What are the biggest safety issues facing expats living in Stockholm? 
A: I can't think of any real safety issues here but, like in any big city, one should stay vigilant, particularly when walking alone at night. 
Q: How do you rate the standard of housing in Stockholm? What different options are available for expats?
A: The standard of accommodation is excellent throughout the city. I would recommend expats make use of sites such as Blocket, which is a sort of Swedish Craigslist. Facebook groups are also useful, but word of mouth probably works best. So, those expats with friends or acquaintances in the city should definitely make use of them to get the word out that they're house hunting. 
I would strongly advise never to pay any money before viewing a place or signing a lease, no matter how desperate you are to secure accommodation. Patience is key, as the process can often be quite lengthy.
Q: Any areas or suburbs you'd recommend for expats to live in?
A: In the city: Kungsholmen, Vasastan or the island of Södertmalm are all great. In the suburbs: I would recommend expats search towards the south. Årsta, Midsommarkransen, Gröndal, Baggarmossen and Högdalen are all fantastic suburbs.
Meeting people and making friends
Q: How tolerant are the locals of foreigners? Is there obvious discrimination against any particular groups? Have you ever experienced discrimination in Sweden?
A: I would say the locals here are exceptionally tolerant of foreigners. Just don't expect them to be overly excited that you're from a faraway land, or to be super interested in much of what you have to say about your home country, at least at first. When they eventually warm up to you, Swedes are lovely, engaging people. I've never experienced or seen discrimination of any kind in Sweden.
Q: Was meeting people and making friends easy? How did you go about meeting new people?
A: As mentioned, Swedes are quite reserved at first, but they do warm up to expats after a while. I was lucky in the fact that I met friends through my wife, who is a local, which obviously made it much easier. And then I also made a few friends through work.
Q: What advice would you give to new expats looking to make friends with the locals?
A: Don't lose hope if you can't break into a circle of friends immediately. These things take time in Stockholm. My advice would be to take up a hobby or a sport, such as football. Or check out Facebook groups for clubs or events to join. Mainly, be open to new experiences and prepared to step outside of your comfort zone.
Working in Stockholm
Q: Was getting a work permit or visa a relatively easy process? Did you tackle the visa process yourself, or did you enlist the services of an immigration consultant?
A: I didn't make use of an agency or consultant. It was certainly a long wait, but it paid off in the end. I cannot stress how important it is to fill in the online forms accurately and completely. If possible, get a local to help as It can be tricky, and I've heard of a few horror stories where people didn't fill out the forms correctly and paid with agonisingly long waiting times and even refusals.
Q: What is the economic climate in Stockholm like? Do you have any tips for expats looking to find a job? Which resources did you find most useful?
A: Like most major cities, Stockholm's economy was devastated by COVID-19, but things are perking up again, and the outlook is healthier, as it were. There's a huge demand in the city for IT experts, healthcare workers and skilled tradespeople. I found the following sites extremely helpful: arbetsförmedelingen.se, indeed.com, blocket.se. 
Q: How does the work culture differ from home? Do you have any tips for expats doing business in Stockholm?
A: In Stockholm, and Sweden in general, there is a certain level of autonomy, no matter the industry. Micromanagement is virtually non-existent, but employees are nonetheless expected to act professionally at all times, and punctuality is vital here. I find that with the increased freedom in the workplace, and the fact that most companies are fairly egalitarian, employees are happier and productivity, as a result, is sky high.
Family and things to do
Q: Do you think there are any specific challenges for a trailing spouse?
A: In our case, I'm the trailing spouse. I haven't faced too many challenges outside of the obvious struggles of securing a visa, finding a job, learning the language and making new friends outside of my wife's established circle of friends.
Q: What are your favourite family attractions and activities in Stockholm?
A: Hellasgården is a park in a nature reserve with sports facilities, which we love. We are quite outdoorsy people, so we make frequent use of it.
Our other favourite is Grona Lund, which is a theme park in the city that hosts concerts.
Final thoughts
Q: Is there any advice you would like to offer new expat arrivals to Stockholm?
A: Just be patient. Patience is key, from waiting for a visa and securing accommodation, to finding a job and making friends. Things take time, but I've found the wait to be well worth it. Life here can also be complicated, particularly if you don't understand the language, so don't be shy to ask for help ‒ locals will be happy to assist.
►Interviewed September 2020