Relocation to any destination has its disadvantages and advantages, and expats will find that Kuwait is no different. The better prepared a person is for the less appealing aspects of life abroad, the more successfully they'll be able to adapt. Here are some of the pros and cons of living in Kuwait. 
---
Accommodation in Kuwait
+ PRO: Lots of options for accommodation
There has been a construction boom in Kuwait over the last 10 years, providing many different apartments and villas for expats to choose from. Almost all of the apartment buildings have a haris or manager on the building premises who will arrange for the trash to be taken out and one's car to be washed for a small monthly fee.
- CON: Limited parking and amenities
Most buildings have limited parking spaces and amenities. It seems that parking spaces are not included in the blueprints of buildings so most renters are left to try to find a space anywhere and everywhere.
---
Lifestyle in Kuwait
+ PRO: There are many things to do in Kuwait
The best time of the year to explore Kuwait is between October and April which are the "winter" months. There are many museums to visit, events to attend and of course Failaka Island for that weekend getaway. 
- CON: Very hot summers
Dry, hot summers with some humid days may keep expats at home watching a movie, but, if choosing to go out, every building is air-conditioned and there are a lot of indoor activities (such as malls and restaurants) from which to choose.
+ PRO: Taking advantage of the sunshine
When summer comes to Kuwait, everything tends to slow down as people stay home more often. But for beach lovers, there are jet skis, beach resorts with pools, and fishing excursions for entertainment.
- CON: Litter
Unfortunately, litter is a big problem in Kuwait as many people happily throw things out of their windows instead of taking the time to find a bin. Residential areas don't have enough large dustbins for the number of people living there so garbage sometimes overflows into the streets.
---
Safety in Kuwait
+ PRO: Low crime rates
Kuwait has a low level of crime but everyone should be aware of their surroundings. It's best that women do not walk alone.
- CON: Police are known to have bad attitudes
If one has an accident or needs to file a report, they may find that the police are in no rush to assist. There have been reports of police officers showing up to the scene of an accident very late if it's just a fender bender. When a person goes to the police station they can be rather rude if they don't speak Arabic. Very few speak English so expats will need to have a translator in order to complete transactions in a timely manner.
---
Working and doing business in Kuwait
+ PRO: High salaries
Kuwait has the highest-valued currency in the world which means more tax-free income to send home.
- CON: Expats must have a Kuwaiti partner
Expats wanting to do business in Kuwait must have a Kuwaiti partner or sponsor who will take 51 percent of the business, leaving 49 percent for the expat – even if the Kuwaiti partner does nothing to contribute.
---
Culture shock in Kuwait
+ PRO: A variety of expat organisations to join
There is a wide variety of expat clubs for women to join, such as the American Women's League (AWL), British Ladies Society (BLS) and Organización de Latinas y Españolas en Kuwait (OLEK), for example. These organisations have regular gatherings and are deeply involved with schools and charity projects.
+ PRO: Younger generation is more open
The younger generation of Kuwaiti citizens is more open to meeting expats these days, which helps when one wants to learn about Kuwaiti culture.
- CON: Segregation rules
Men tend to have more problems adjusting as it's not easy to meet people unless they are from work. Approaching and talking to a stranger is frowned upon, especially if they are female. 
---
Cost of living in Kuwait
+ PRO: Tax-free income
There is no personal income tax in Kuwait, even for expats living and working there.
- CON: High cost of basic goods 
Although there are no taxes, the majority of goods are imported, which means higher charges on basic necessities.
---
Education and schools in Kuwait
+ PRO: Many different types of private schools to choose from
There are many different private schools in Kuwait. From Indian and Pakistani to American and British schools, expats have a wide variety of choice when it comes to international schools.
- CON: Education is expensive
Western private schools are extremely expensive if one's company does not pay for it, and the education children receive may not always live up to the expected quality.
+ PRO: Wide variety of colleges
There are several different colleges for students to choose from, which means one does not have to travel abroad for their higher education.
---
Healthcare in Kuwait
+ PRO: Many private hospitals to choose from
Kuwait has many private hospitals and more are being built. Most expats have insurance provided by their companies. Medical insurance is also available for everyone but can be costly.
- CON: Long waits at public hospitals
For those without insurance, government clinics and hospitals can be a nightmare as Kuwaiti citizens tend to have priority over others, making a wait even longer. Don't expect to spend less than two hours for any visit to a public hospital.
---
Are you an expat living in Kuwait?
Expat Arrivals is looking for locals to contribute to this guide, and answer forum questions from others planning their move to Kuwait. Please contact us if you'd like to contribute.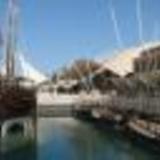 M Al-Obaid
Our Expat Expert
I moved from California to Kuwait over nine years ago and do my best to enjoy its culture and history to pass down to my children. I try to capture the good things about Kuwait in
my blog
so that everyone can enjoy what the country has to offer. 
Expat Health Insurance
Cigna Global

With 86 million customer relationships in over 200 countries, Cigna Global has unrivalled experience in dealing with varied and unique medical situations and delivering high standards of service wherever you live in the world.
Moving Internationally?

Sirelo has a network of more than 500 international removal companies that can move your furniture and possessions to your new home. By filling in a form, you'll get up to 5 quotes from recommended movers. This service is free of charge and will help you select an international moving company that suits your needs and budget.