With an overstretched and underfunded public healthcare system, the majority of people in Johannesburg who can afford it opt for private care. Costs can be high, however, so it's essential for expats in the city to get medical aid cover or to negotiate a provision for health insurance in their employment contract.

Private healthcare in Johannesburg is of a world-class standard. Those with the means to pay or with adequate insurance have access to private hospitals with 24/7 emergency ambulance services as well as highly trained specialists. Private hospitals also afford a level of comfort and privacy.
 
For check-ups and minor problems such as colds and flu, South Africans visit a general practitioner.
Below is a list of recommended private hospitals in Johannesburg.
---
Private hospitals in Johannesburg
Centre of Advanced Medicine
www.advancedmed.co.za
Address: 13 Scott Street, Waverley
Netcare Park Lane Hospital
www.netcare.co.za
Address: Corner Junction Ave and Park Lane, Parktown
Wits University Donald Gordon Medical Centre
Address: 21 Eton Road, Parktown
Are you an expat living in Johannesburg?
Expat Arrivals is looking for locals to contribute to this guide, and answer forum questions from others planning their move to Johannesburg. Please contact us if you'd like to contribute.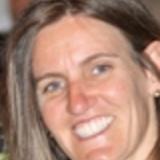 Sine
Our Expat Expert
When it became clear that our family of six would have to relocate to Johannesburg, South Africa in 2010, I immediately knew that I would start a blog about our trials and tribulations. I'm hoping it will be useful for other expats, but I won't claim to be an exhaustive source of information. I'm still figuring things out and I mainly write to entertain. What I love about writing is that whatever happens to you at the moment – particularly when things aren't working out – always has potential for a great story. Update: We have since relocated to the U.S., but I consider myself still very much the Johannesburg expert.
Expat Health Insurance
Cigna Global

With 86 million customer relationships in over 200 countries, Cigna Global has unrivalled experience in dealing with varied and unique medical situations and delivering high standards of service wherever you live in the world.
Moving Internationally?

Sirelo has a network of more than 500 international removal companies that can move your furniture and possessions to your new home. By filling in a form, you'll get up to 5 quotes from recommended movers. This service is free of charge and will help you select an international moving company that suits your needs and budget.