The best places to live in Dallas
The question of which area or suburb of Dallas to live in is a big one for most new arrivals. Choosing the right neighbourhood to match one's priorities will have a significant impact on the experience of living in the city.
Property is big business in Dallas, and it would be beneficial to seek the advice of a real estate agent. These professionals have in-depth knowledge of the city's property market and have access to a larger pool of potential properties to suit the different requirements of each person.
---
City living in Dallas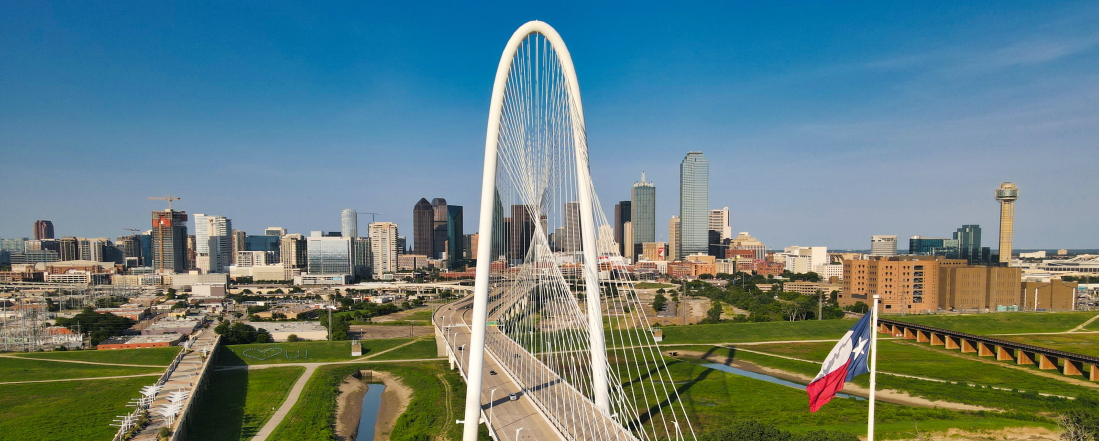 Living in downtown Dallas is perfect for those who want easy access to the newest restaurants, clubs, bars and shopping experiences. While city-living options tend to be a little less spacious and pricier than those in the suburbs, these areas are very convenient for limiting the commute time to work.
Bryan Place
Bryan Place is an east Dallas neighbourhood near the Arts District in the city centre. Being so close to the commercial centre of Dallas, it's popular among young professionals and executives.
Accommodation in Bryan Place is varied, and although there are some older standalone homes available, most of the housing consists of townhouses, low-rise condos and modern apartment complexes. For nature lovers, Exall Park is close by and is a great place to enjoy the city's favourable climate.  
Highland Park
Highland Park provides all the best elements of city living. Located just outside the city centre, it's within easy reach of all major facilities. Those settling in this neighbourhood will have access to some of the city's best shopping and entertainment facilities. 
There are several good schools in the area, which accounts for its growing popularity among families. There are many local parks in the area which provide open spaces for recreational activities.
---
Family-friendly neighbourhoods in Dallas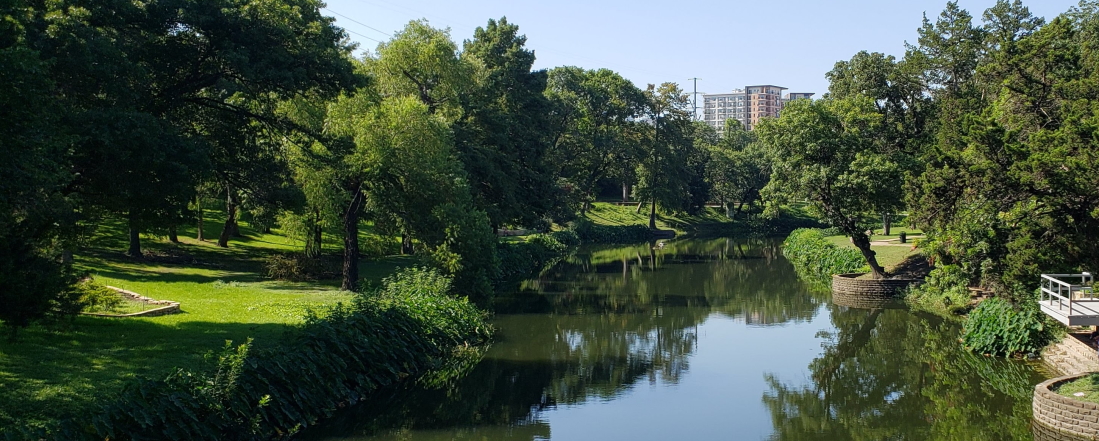 Dallas is a great city for expats moving to the USA with children. To a large extent, schooling choices will ultimately determine where families live. Still, there are plenty of safe, family-friendly communities to choose from.
Parker 
Parker is popular among families because of its excellent quality of life. Most of the accommodation in Parker comes in the form of freestanding family homes with spacious gardens and swimming pools. The area is some distance from the city centre, but Parker has good road links that allow easy access for commuting to work. There are lots of modern malls nearby.
In addition to the green open spaces and fresh country air in Parker, the schools are exceptional, and the crime rate is low, making it a great place to raise children. 
Southlake
Southlake is another popular choice for families with children and pets. The schools are really what draw people to the area, and there are lots of great options.
Accommodation in Southlake mainly consists of large family homes. The area has plenty of shopping and dining options, most of which are located at Southlake Town Square. It's also very safe and known for having strong community ties. 
What areas or suburbs in Dallas do expats recommend?

"We started in Victory Park, which we loved for the location (close to uptown and downtown) and the modern, clean looks. We recently moved to The Village (more up north), which is a lot more 'American style' and homey, also lots of green and close to Northpark Center. Generally, I would recommend to try to find an area that is sort of walkable and not too old in Uptown." Read more in our interview with Conny, a Dutch expat living in Dallas.
---
Further reading
►Learn more about finding Accommodation in Dallas
Image: Downtown Dallas by Ryan Duffy, Lake in Dallas by Alec Mason. Sourced from Unsplash.
Are you an expat living in Dallas?
Expat Arrivals is looking for locals to contribute to this guide, and answer forum questions from others planning their move to Dallas. Please contact us if you'd like to contribute.
Expat Health Insurance
Cigna Global Health Insurance - 10% off any plans bought in November and December 2023

With Cigna, you won't have to rely on foreign public health care systems, which may not meet your needs. Cigna allows you to speak to a doctor on demand, for consultations or instant advice, wherever you are in the world. They also offer full cancer care across all levels of cover, and settle the cost of treatments directly with the provider. Cigna is currently offering a 10% discount for seniors (over 60) on their Silver package.
Moving Internationally?
International Movers. Get Quotes. Compare Prices.

Sirelo has a network of more than 500 international removal companies that can move your furniture and possessions to your new home. By filling in a form, you'll get up to 5 quotes from recommended movers. This service is free of charge and will help you select an international moving company that suits your needs and budget.

Get your free no-obligation quotes from select removal companies now!