Expats looking to work in Dallas will find that the city has a diverse economy with job opportunities in a variety of sectors. Due to the city's strategic location, pro-business attitude and favourable economic climate, Dallas has become a place where business has thrived. As such, increasing numbers of global companies have chosen to start operations here.
---
Job market in Dallas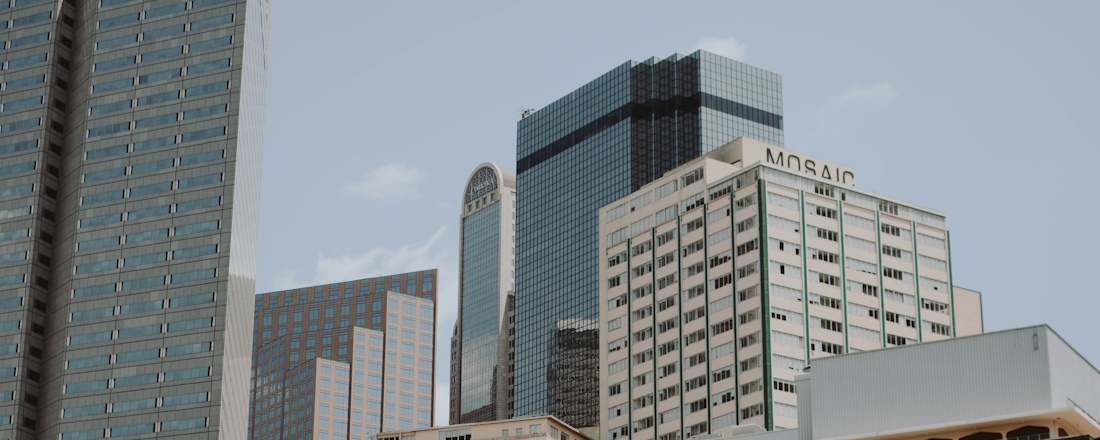 Dominant industries in Dallas include banking, commerce, telecommunications, computer technology, energy and healthcare. The city is home to a number of Fortune 500 companies, including AT&T, Southwest Airlines, Energy Transport Equity and Tenet Healthcare. Dallas is also a booming local tourism hub, making jobs in the tourism and leisure sector popular. 
Dallas has become known as the 'Silicon Prairie', as it's among America's largest employment centres for high technology industries. In addition, Dallas is a hub for telecommunications manufacturing in the USA. Owing to the presence of multiple universities in Dallas, the education sector is another significant employer in the city. 
---
Finding a job in Dallas
Expats moving to Dallas are advised to do so with a secure job offer, as finding employment in the city isn't always easy. Competition for jobs in Dallas is stiff, and companies are looking to hire those with considerable experience within their field rather than recent graduates or those who require more training.
Online job portals advertise positions available, while there is also the option of recruitment agencies to help with the process. Those lucky enough to land a job in Dallas will discover that many of the big employers in the city offer a pleasant working environment with good training opportunities and incentives. It is essential for new arrivals to note that expats seeking employment in Dallas will need to be in possession of the necessary US work permit or green card.
Useful links
---
Work culture in Dallas
In general, the work culture in Dallas has a less frenetic pace than the other major business cities around the US, though this can vary widely by industry. Different workplaces inevitably have differing policies and prevailing attitudes when it comes to dress codes, office atmosphere and co-worker relations. A job at a major bank will likely be more formal than working at a tech start-up, for example.
The all-American value of hard work can be seen in Dallas. Once an employee has their foot in the door, hard work becomes the primary determinant of success.
How is work culture in Dallas?

"There really isn't a good work-life balance like in the Netherlands, and always being available is seen as a good thing here. It also still surprises me how easy it is to fire someone – in the Netherlands, it's really hard to get fired unless you really just don't do your job or really misbehave." Read more in our interview with Conny, a Dutch expat living in Dallas.
---
Further reading
►Education and Schools in Dallas is essential reading for expat parents.
Image credits: High-Rise Buildings by Brooke (brookets). Sourced from Unsplash.
Are you an expat living in Dallas?
Expat Arrivals is looking for locals to contribute to this guide, and answer forum questions from others planning their move to Dallas. Please contact us if you'd like to contribute.
Expat Health Insurance
Cigna Global Health Insurance - 10% off any plans bought in November and December 2023

With Cigna, you won't have to rely on foreign public health care systems, which may not meet your needs. Cigna allows you to speak to a doctor on demand, for consultations or instant advice, wherever you are in the world. They also offer full cancer care across all levels of cover, and settle the cost of treatments directly with the provider. Cigna is currently offering a 10% discount for seniors (over 60) on their Silver package.
Moving Internationally?
International Movers. Get Quotes. Compare Prices.

Sirelo has a network of more than 500 international removal companies that can move your furniture and possessions to your new home. By filling in a form, you'll get up to 5 quotes from recommended movers. This service is free of charge and will help you select an international moving company that suits your needs and budget.

Get your free no-obligation quotes from select removal companies now!