The best places to live in New York City
Every year, an impressive number of new arrivals make their dream of living in New York a reality by moving to the city that never sleeps.
New York is one of the biggest, most colourful and inspiring cities on the planet – and it's no surprise that it has drawn the attention of US citizens and immigrants since its founding. From the influx of immigrants in the 19th century until today, New York has become one of the most ethnically diverse communities in the world, with more than three million – that's around 40 percent – of the population in New York being foreign-born.
New York City is divided into five boroughs: Manhattan, Queens, Brooklyn, Staten Island and the Bronx. The island of Manhattan is the smallest but also the most densely populated of the boroughs. Brooklyn and Queens are geographically part of Long Island, while the Bronx is the only borough situated on the US mainland. Each borough has its own distinct character, so it's a good idea to explore the city before deciding on a long-term place to settle.
Many families relocating to New York decide to live in one of the nearby suburbs, where they can get more space and access to excellent schools, while still being within easy commuting distance of the city. 
Several personal factors will also need to be considered when deciding on which neighbourhood to live in, such as lifestyle, budgetary concerns and distance to work and school. Newcomers should take into account the local property taxes, as these vary widely between areas, and are largely used to fund local schools.
Below is a list of areas and suburbs in New York City.
---
Downtown New York City

Little Italy
This thriving district of Manhattan is brimming with unique boutiques, restaurants and cafés. Each September, Little Italy hosts the Feast of San Gennaro, which is marked with colourful parades and religious processions. Most residents living in this area are young professionals or couples. This is a perfect home for those who enjoy a social lifestyle and want to be close to the dining and entertainment facilities of Downtown New York.  
NoHo
Short for 'North of Houston Street', NoHo is a district in Manhattan situated between East Village and Greenwich Village. One of New York's most desirable neighbourhoods, finding an affordable apartment here is no easy task, but the lifestyle perks are well worth it for those with a flexible budget.
This charming area is characterised by loft apartments in transformed commercial buildings, along with newer luxury apartments and walk-ups. NoHo is home to several theatres and close to numerous tertiary institutions, making it an ideal choice for students and those who enjoy entertainment and the arts. 
East Village
The East Village has a rich cultural history and is associated with numerous prominent artists, poets and musicians, including Iggy Pop, Allen Ginsberg and Madonna. The area's heyday is immortalised in Rent, a revolutionary 1990s musical by East Village resident Jonathan Larson.
Today, many find the East Village's green spaces and riverside position a welcome respite from the hustle and bustle of the city. Though relatively quiet during the day, the East Village comes alive at night as the area's bars and restaurants fill up.
Housing in this area is mostly in the form of pre-war walk-ups which, while attractive, can be costly. The East Village is also home to a number of prominent international schools, including Nord Anglia International School New York.
Meatpacking District
Once an industrial area known for its slaughterhouses, factories and packing plants, the Meatpacking District is now one of the trendiest places to live in New York City and is a favourite among fashion lovers. There's no shortage of exciting things going on in the area, with boutiques, restaurants and bars lining the streets. The most common types of accommodation found here are townhouses and loft buildings.
Lower East Side
In the Lower East Side, old-world shops sit side by side with a new generation of boutiques and galleries that showcase the best of New York's avant-garde art scene. Lower East Side cuisine has developed a faithful following, with some of New York City's best Kosher-style, Chinese and Latin food establishments located here. Once the sun goes down, the curtain goes up on the Lower East Side's nightlife, where one can enjoy cosy lounges, local bands and poetry readings.
The Lower East Side is a great option for younger newcomers, as rent here is a little lower than is typical of New York City. There's a range of accommodation options in this part of town, so whether one is looking for a charming old apartment or a newer build, there is something to meet everyone's tastes and preferences.
---
Midtown New York City

Hell's Kitchen
Once considered the 'rough' side of town, Hell's Kitchen became a hotspot in the 1990s and is now home to everyone from Broadway actors to affluent Wall Street brokers. An eclectic mix of restaurants and bars is available here, along with speciality boutiques and art galleries. The apartment buildings in this area are a little older but have a lot of character, and its brownstones and walk-ups are generally better valued than those in other parts of Manhattan.
Midtown East
Midtown East is populated with some of New York's most iconic landmarks and tourist attractions, such as Fifth Avenue, Grand Central Station and the Empire State Building. Townhouses are available in this part of the city, while apartments are often modern and well serviced, frequently including laundry and gym facilities. Naturally, prices for these kinds of accommodation tend to be quite high. Those looking for something a little more budget-friendly should look for walk-ups in the area. 
Kips Bay
Though frequently overlooked, Kips Bay is a pleasant but relatively quiet neighbourhood, ideal for a break from the commotion of life in New York City. Housing here is typically more affordable than in the surrounding areas. For those who enjoy the outdoors, there are a few parks in the area, as well as easy access to the walking path next to the East River.
Kips Bay is home to a number of excellent international schools, including the United Nations International School and the British International School of New York.
---
Uptown New York City

Upper East Side
The illustrious Upper East Side is widely renowned for its high-quality residential living and its world-class cultural institutions. This neighbourhood is famous for being safe, green and beautiful, so it's no wonder that the Upper East Side is easily one of the most popular neighbourhoods in Manhattan.
This is a great area for newcomers moving to the Big Apple with children. Although not all properties have outside areas, the neighbourhood has plenty of green spaces, making it easy to take the kids to the park to enjoy a bit of fresh air. Similarly, the area is popular with fitness enthusiasts, and new arrivals will get used to seeing lots of runners and cyclists. 
Expat families from France often gravitate towards this area, as the Lycée Français de New York is located here.
Upper West Side
This upscale area lies between Central Park and the Hudson River and features some of the most expensive real estate in the city, though slightly more affordable options may be found towards the north. Residents are treated to a plethora of elegant restaurants, boutiques and cafés. For those who can afford it, the Upper West Side offers a whole host of entertainment facilities and is filled to the brim with things to see and do.
For families with children, both campuses of the well-regarded Dwight School are located in the Upper West Side.
---
Brooklyn

Carroll Gardens
Carroll Gardens is a charming neighbourhood with tree-lined streets and beautiful brownstones that often have front and back gardens. The area offers a diverse array of restaurants, bars, local delis and Italian markets. The neighbourhood is popular with families thanks to the number of exceptional public schools located here.
Williamsburg
Williamsburg is a neighbourhood with a variety of personalities. Here, newcomers will find a large Hasidic Jewish community alongside Italian-American and Latino enclaves. This warehouse-filled, once-industrial area now boasts a thriving art and music scene, stellar restaurants and some of the city's unique shopping experiences.
Greenpoint
Rentals in Greenpoint are some of the most affordable in the city and apartments are quite spacious. There are many parks and facilities here that are geared towards those with children. Young, single expats living in the area are sure to enjoy its music venues, bars and restaurants.
---
Westchester County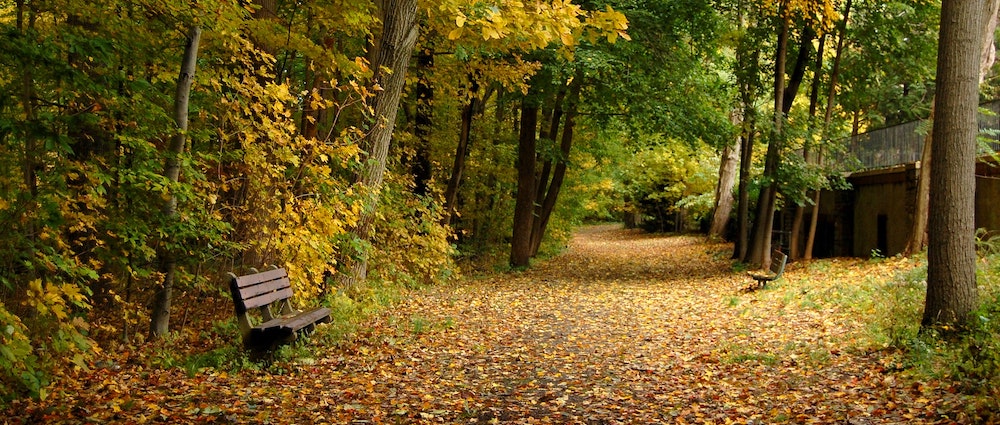 White Plains
White Plains is Westchester County's major urban centre. This leafy little town has luxury apartments and condominiums in the centre, and larger family houses in the suburbs, which spill over into neighbouring Scarsdale and Hartsdale. Those in need of fresh air will enjoy the sprawling Saxon Woods Park on the outskirts of the city with its hiking trails, golf course and enormous swimming pool. It takes just 25 minutes to get to Grand Central on a Metro-North express.
The German International School is located in White Plains, making this a popular district among German expats.
Scarsdale
A pricey suburb sandwiched between White Plains and Eastchester, Scarsdale has a population of a little more than 18,000 and has an old-world feel. Boasting several outstanding schools, Scarsdale also offers handsome family homes in an assortment of styles, from Tudor and Georgian to modern Mediterranean. The town centre has a lively collection of attractive storefronts and boutiques, cafés and art galleries. The Harlem Line of Metro-North Railroad stops here, and trains reach Grand Central station in under 30 minutes.
Rye
With miles of beaches and boardwalks, those living in this beautiful city on the Long Island Sound will feel a world away from New York City, even if it's only a 40-minute journey on Metro-North to Grand Central. There are homes to suit all tastes and budgets, from Colonial-style houses to contemporary homes, co-ops and condominiums.
Yonkers
Yonkers is a city on the Hudson River. Green spaces include Untermyer Park and Gardens, with its formal Walled Garden, water features and river views. With slightly lower rental costs and plenty of parks, Northwest Yonkers, commonly known as 'Woodstock Park', is well suited for young commuters who want to live in an urban neighbourhood while still having quick access to the great outdoors.
Greenwich
Greenwich is just over the state line in Connecticut, but still only five miles from White Plains. With a 40-minute commute by train to NYC, it's popular with commuters who want to live outside the city limits. Greenwich has a more diverse population than nearby Rye, and has low taxes compared to Westchester County. It's home to some of the best public schools in the state, as well as some of the country's most prestigious private schools. The area boasts magnificent restaurants and countless parks, including Greenwich Point, a stunning beach and recreation area popular for its beaches, picnic areas and running trails.
As well as the many superb local schools, the international schools in Westchester County include the German International School, Whitby School, the EF Academy and the Keio Academy.
---
Neighbourhood map of New York City
---
Further reading
►For more on finding a home in New York, see Accommodation in New York City
Expat Experiences

 "Every part of New York has its own special character, as well as pros and cons. Some are quirkier and more lively, with better clubs and restaurants, but they might also be noisier and more frenetic and have bigger problems with things like garbage on the streets." British expat Jayne's interview about living in NYC is a good read for prospective expats.

"I would recommend that most expats either live in Lower Manhattan (East Villlage, West Village, Lower East Side, Nolita), Upper Manhattan (Upper East Side, Upper West Side), in Brooklyn (Williamsburg for the hipsters and Bed-Stuy for the real hipsters), or Long Island City for the small families." Read more of Australian expat Josh's interview about NYC.
Photo credits: Little Italy by Nicolas Hoizey; Times Square by Andrae Ricketts; Upper East Side by Meredith Owens; Brooklyn by Miltiadis Fragkidis. All sourced from Unsplash.
Are you an expat living in New York City?
Expat Arrivals is looking for locals to contribute to this guide, and answer forum questions from others planning their move to New York City. Please contact us if you'd like to contribute.
Expat Health Insurance
Cigna Global Health Insurance - 10% off any plans bought in November and December 2023

With Cigna, you won't have to rely on foreign public health care systems, which may not meet your needs. Cigna allows you to speak to a doctor on demand, for consultations or instant advice, wherever you are in the world. They also offer full cancer care across all levels of cover, and settle the cost of treatments directly with the provider. Cigna is currently offering a 10% discount for seniors (over 60) on their Silver package.
Moving Internationally?
International Movers. Get Quotes. Compare Prices.

Sirelo has a network of more than 500 international removal companies that can move your furniture and possessions to your new home. By filling in a form, you'll get up to 5 quotes from recommended movers. This service is free of charge and will help you select an international moving company that suits your needs and budget.

Get your free no-obligation quotes from select removal companies now!