Jayne Buxton is a British writer currently living in New York. She is currently working simultaneously, and in a way that is driving her a little crazy, on her fourth and fifth books. For light relief, and to stay in touch with the friends, family and dogs she misses so much, she writes a blog, www.myl2.blog, based on her experience of living in New York. 
About Jayne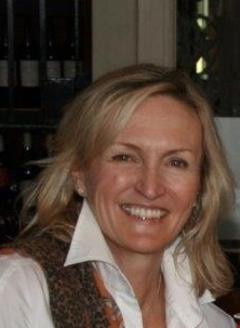 Q: Where are you originally from?
A: The UK, although I grew up in Canada.
Q: Where are you living now?
A: New York City, U.S.
Q: When did you move here?
A: October 2017
Q: Did you move here alone or with a spouse/family?
A: With my husband
Q: Why did you move; what do you do?
A:  My husband needed to be here for work. I came on an L2 visa, which means I can't take paid employment. But I have plenty to do, as my main occupation for the past thirteen years has been writing. I enjoy writing my blog, which is a lighthearted account of our time in New York – what has shocked, delighted or amused us. I'm also working on my fourth novel. 
Living in New York City 
Q: What do you enjoy most about New York City? How would you rate the quality of life compared to the UK?
A: I love the energy and vibrancy of New York, and the accessibility of culture – theatres, museums, galleries are all within walking distance for us. For my husband to be able to walk to work is also a huge plus.
What I don't like is the expense! New York is horrendously expensive. Groceries cost us twice as much as they do back in London, and it's almost impossible to have a decent restaurant meal for two for under $150.
Q: Any negatives? What do you miss most about home?
A: I miss my dogs and my kids, very much. The kids are all young adults and the dogs are well taken care of, but that doesn't mean I don't think about them every day.
I also miss my kitchen back in London. I love to cook, but our New York kitchen is hardly big enough to swing a cat in.
Q: What are the biggest adjustments you had to make when settling into expat life in New York City? Did you experience any particular elements of culture shock?
A: The noise was quite a shock. I call it the other New York symphony – one made up of sirens, horn blasts, jackhammers and leaf blowers. It almost never stops.
The tipping culture also shocked me. I always knew that the U.S. was the tipping capital of the world, but the tipping in New York is beyond anything I'd ever experienced. You tip for everything here – and at 20% plus. Sometimes you're even offered the 30% option. Someone brings your package up from the package room. That's 2 USD. The super fixes your shower. 10 USD. The Whole Foods delivery person carries in your groceries. 20 USD. It's quite exhausting.
I wrote a blog post on both of these things – the noise and the tipping – and one called Taste Test, which gives a tongue in cheek run down on the things that the US does better than the UK and vice versa.
 
Q: What's the cost of living in New York City compared to London? What is cheap or expensive in particular?
A: Everything is more expensive than in London – and London is considered to be an expensive city to live in. There's nothing cheap. Nothing.
Q: How would you rate the public transport in New York City? What are the different options? Do you need to own a car?
A: The subway system is fantastic. We use it all the time. We don't own a car and we don't need one. That's quite liberating.
Q: What are the biggest safety issues facing expats living in New York City? Are there any areas expats should avoid?
A: I feel very safe in New York. I'm not even sure where the danger zones are, but I don't think there are many of them.
 
Q: How do you rate the standard of housing in New York City? What different options are available for expats?
A: Housing is, like everything else, expensive. But there is a huge number of options. We love our apartment on the Upper East Side because it's very light and comfortable, and has great communal areas. It's also furnished, and beautifully so, which is a real bonus. That's quite unusual. We looked at 35 apartments before moving, and the one we loved the most was the only one that was furnished.
Q: Any areas/suburbs you'd recommend for expats to live in?
A: Every part of New York has its own special character, as well as pros and cons. Some are quirkier and more lively, with better clubs and restaurants, but they might also be noisier and more frenetic and have bigger problems with things like garbage on the streets.
We wanted to be up near Central Park because we are used to accessing green spaces back in London. We also wanted to be close enough to my husband's work that he could walk. So the Upper East Side made sense for us. People say it's a bit tame, but we've found some great places to eat up there, and the galleries are wonderful. Plus, when we've spent the afternoon in one of the other, more intense areas of the city, it's quite nice to come back to an area that is calm and ordered by comparison.
Meeting people and making friends in New York City
Q: Was it easy meeting people and making friends in New York City? How did you go about meeting new people?
A: We have met a few people who are friends of friends back in London, and been made to feel very welcome by them. We also know people who, coincidentally, have also recently moved here from London, and a couple of childhood friends who've lived here a long time. 
We're also enjoying seeing more of my family, who live in various part of Canada and the US, and my old friends in Toronto and Montreal – I was raised in Montreal and lived there until my mid-twenties so it's great to reconnect with the people I knew then.
Q: Have you made friends with locals or do you mix mainly with other expats? What advice would you give to new expats looking to make friends? 
A: My advice would be to seek out connections with people who know people you already know. In other words, if a friend in another city says "do you want to meet our friends Sam and Jo who live in New York?" say yes.                                  
Family and children in New York City
Q: Did your spouse or partner have problems adjusting to their new home? Do you think there are any specific challenges for a trailing spouse?
A: I think that if I wasn't a writer, accustomed to spending great stretches of time on my own and focused on my writing, I would have had some difficulties. I would have been bored and lonely. If I'd been in that position, I think I would have sought out more connections through gallery events, clubs, expat organisations and that sort of thing.
And finally…
Q: Is there any other advice you would like to offer new expat arrivals?
A: America is a great country with a vast array of different cultures and landscapes within it. So I think of our time here as an opportunity not just to live in and experience New York, but a chance to experience a lot of what America has to offer. We've been to California and Florida, and we have planned summer trips to Wyoming and Maine. We're going to try to see as much as we can while we're here.
– Interviewed in April 2018