Meilisa was born in Indonesia but has spent most of her life living abroad, most recently in Canada. Just a few months ago, her husband was transferred to Jakarta, and she and their son joined him.
She says the key to settling into a new country is to make friends as quickly as possible – and the best way to do that is to join the expat community.
About Meilisa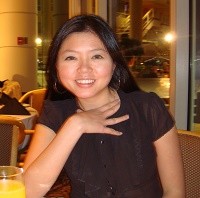 Q: Where are you originally from?
A: Indonesia, but I've lived almost half of my life abroad.
Q: Where are you living now?
A: Jakarta, Indonesia
Q: When did you move here?
A: July 2014
Q: Did you move here alone or with a spouse/family?
A: I moved with my husband and my 2-year-old son.
Q: Why did you move?
A: My husband was relocated for work. Currently, I'm working in an agency that supports expatriates who want to move to Indonesia.
Living in Indonesia
Q: What do you enjoy most about Jakarta?
A: Cheap labour. I can hire a nanny for $300, a maid for $150 and a driver for $350 per month. So, I feel like I have my social life back (life before my baby J). Quality of life for me is 3 out of 5 (5 being the best), while for my son, it is 2 out of 5 due to the limited outdoor activity for young kids. 
Q: What do you miss most about where you lived before?
A:  Our family misses the outdoor activity and fresh air of Vancouver. Summertime is the best there, and we'd always enjoyed a stroll around town after work.
Q: What are the biggest adjustments you had to make when settling into Jakarta?
A: The convenience of gathering information on work permits, housing, banking, schools, or handymen. In Canada, you can easily find that information on the internet. But in Indonesia, this information can only be gathered through networking or word of mouth. Therefore, a website like Expat Arrivals or an agency like Expat Ally is really helpful for the expatriate who wants to relocate to Indonesia.   
Q: What's the cost of living compared to Canada?
A:  The labour is a lot cheaper in Indonesia, so you can pamper yourself by having a maid and driver. In terms of food and accommodation, I would say Jakarta is a little bit cheaper than Canada. You can buy food in a nice café for the price of a food court in Canada.
Q: How would you rate public transport in Indonesia?
A: The public infrastructure in Jakarta is not fully established yet. You can hire a taxi at an affordable rate, but it's a challenge to find a reputable taxi in rush hour. The other option is to hire a driver and car.
Q: How would you rate the healthcare in Jakarta?
A: If you have a major problem with your health, you should go to more than one doctor to double-check the diagnosis.
Q: How do you rate the standard of housing in Jakarta? Are there any areas or suburbs you'd recommend to expats?
A:  Jakarta has lots of housing options for expats to choose from. In terms of convenience, living in the heart of Jakarta (Sudirman or Kuningan) is always recommended. However, if you relocate with your family, south Jakarta and Tangerang are nice.
Meeting people in Jakarta
Q: How tolerant are the locals of foreigners?
A: Indonesians are very friendly, but some don't understand English, so don't be offended if they can't answer your question or even run away from you.
Q: Was it easy meeting people and making friends? How did you go about meeting new people?
A: Some Indonesians will not start a conversation, so if you want to make new friends, you have to try to initiate it. If you want to meet fellow expatriates, you should actively join the expat forum. 
Q: Have you made friends with locals, or do you mix mainly with other expats?
A:  As I am originally from Indonesia, I have a mixed group of friends.
Working in Indonesia
Q: What's the economic climate like in Jakarta?
A: Jakarta is a growing city, and currently, there's a shortage of qualified individuals to work in multinational companies. I used RegionUp to find a job.
Family and children
Q: Did your spouse or partner have problems adjusting to their new home?
A: I believe there are always challenges for anyone settling down in a foreign country. However, once your spouse meets a new friend, they will be kept busy. Being active in the expat community is the key to meeting people.
Q: Did your children settle in easily?
A: The biggest challenge for my little guy is finding outdoor and group activities for him. Only recently did we find a few outdoor playgrounds in the Kemang area. 
And finally...
Q: Is there any other advice you can offer new expat arrivals?
A: Although I am Indonesian, after living in Canada for a few years, moving back to Jakarta wasn't easy. Canada is more convenient in terms of gathering information on finding a place to live, schools, and public transportation. In Canada, all this can be easily accessed online. In Indonesia, most information can only be gathered through networking or word of mouth. I was lucky that I still have some family and friends in Jakarta, which helped me and my family settle down in this big city.
Based on my experience, here are some steps to help expats settle in Jakarta:
Movers
Choosing a good mover is a bit tricky. Consider whether your mover has a branch in Jakarta and ensure that you fill in all the necessary paperwork that Indonesian customs require. If you have a restricted budget, you might want to consider shipping your goods earlier, because some low-cost movers take up to a month to deliver them to Indonesia.
Money
The first thing I did when I arrived in Jakarta was find a good financial institution and open a bank account. Depending on the bank you choose, doing this could take a couple of hours or several days. Hence, finding the right bank is crucial to ensuring a smooth fund transfer.
Property
Due to the heavy traffic in Jakarta, determining where to live is crucial. You may spend at least four hours each day on the road if you don't take this into consideration when choosing a place to stay.
Community
As I mentioned earlier, in order to find a good source of information, you need to be active in the community and make friends. Moreover, being active in a community makes me feel I am not the only foreigner in Jakarta. I can share my challenges, and at the same time, it makes me realise I'm not the only one going through this adaptation.

► Interviewed in November 2014