The process for acquiring a work permit for Indonesia can be difficult as the rules change frequently. Finding the correct information about the requirements for a work permit for Indonesia can be very difficult because of this changing nature of Indonesian bureaucracy.  
Most expats who are being transferred to Indonesia by their current company, or who have already secured a job in Indonesia before leaving home, will find that their employer will undertake most of the work permit application process on their behalf. This makes it even more difficult for those expats who do have to go through the process alone as other expats they speak to usually have no idea of what the process entails. 
---
Getting a work permit for Indonesia
It is not advisable for expats to just arrive in Indonesia with the hope of finding a job. It is best to arrange a job and a sponsor before arriving in the country. The employer usually acts as the sponsor of the visa and, generally speaking, the company will sort out all of the paperwork and have agents who deal with the immigration office on behalf of the applicant.
Indonesian companies can only employ a certain number of foreigners, and can only employ foreigners who have skills that Indonesians currently don't have. So for example, there is a high demand for native English-speaking teachers, expats who work in advertising and education, and oil and gas specialists. 
Most contracts for foreigners are between two and three years long, though some people are only granted a one-year contract. It very much depends on the work that they will be doing.
The first thing expats need after arrival in Indonesia is to get a KITAS (residency permit) processed. A KITAS is renewed annually and without it, expats cannot work in Indonesia. Expats will also be issued with an identification card which they must keep on them at all times.
Expats will need to ensure that their passport is valid for at least six months longer than the length of the KITAS being applied for. 
As mentioned above, expats will usually need to have found a company sponsor in Indonesia before leaving their home country. The company will then go through Indonesia's Manpower Ministry to gain approval for hiring an expat. Once the company has approval, they can apply for a work permit for their potential employee. 
Work permits for Indonesia are tied to a specific job, so if an expat loses their job they also lose their work permit. 
*Visa and work permit regulations are subject to change at short notice and expats should contact their respective embassy or consulate for the latest details.
---
Further reading
►See Visas for Indonesia for advice about the visa requirements to enter the country
---
Are you an expat living in Indonesia?
Expat Arrivals is looking for locals to contribute to this guide, and answer forum questions from others planning their move to Indonesia. Please contact us if you'd like to contribute.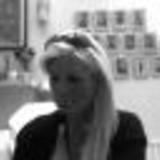 Lottie Nevin
Our Expat Expert
I was born and raised in the UK by my Dutch mother and my English father. After leaving school I travelled extensively and lived abroad for a year before settling down and bringing up five children of my own. I have had many jobs over the years, some of which were terrible, some very interesting, but I am always at my happiest when I am making my own work as an artist. I also love design and have a small design company based in the UK. Last year my husband was asked to help set up a new university here in Jakarta. We jumped at the opportunity to move to Indonesia and be part of such an exciting project. We now split our time between Bali and Jakarta, giving us the best of both worlds. I started writing a blog soon after we arrived.
Expat Health Insurance
Cigna Global

With 86 million customer relationships in over 200 countries, Cigna Global has unrivalled experience in dealing with varied and unique medical situations and delivering high standards of service wherever you live in the world.
GeoBlue

GeoBlue is one of the best international health insurance plans for US expats abroad or internationals residing in the USA. The GeoBlue Xplorer plan includes worldwide coverage and great customer service with access to a premium international network of hospitals and doctors including the Blue Cross Blue Shield network in the USA.
Moving Companies
Moving Internationally?

Sirelo has a network of more than 500 international removal companies that can move your furniture and possessions to your new home. By filling in a form, you'll get up to 5 quotes from recommended movers. This service is free of charge and will help you select an international moving company that suits your needs and budget.