Those thinking of a move to Singapore should know that they'll be in good hands medically, as the standard of healthcare in the city-state is top notch. Singapore is consistently ranked among the best-performing countries in the world when it comes to healthcare, and certainly has one of the best systems in Asia. Medical staff are extremely highly trained, friendly and almost always proficient in English, while health facilities are also excellent. 
Both public and private sector services are available, and though expats often debate the merits of each, both function efficiently and professionally. The private sector is more expensive than public healthcare, but many are happy to pay the higher price in exchange for shorter waiting times and more comfort. That said, some expats will argue that there isn't much of a difference between waiting times in public and private healthcare settings.
When it comes to health insurance, Singapore has a fairly unique system of universal coverage in which patients are expected to co-pay for most of their medical expenses, but in return they have access to basic, affordable healthcare when it's needed most.
Unfortunately, only expats who are permanent residents or citizens will have access to the public health insurance system, while those on normal work passes will either need to take out health insurance on their own or receive insurance through their employer.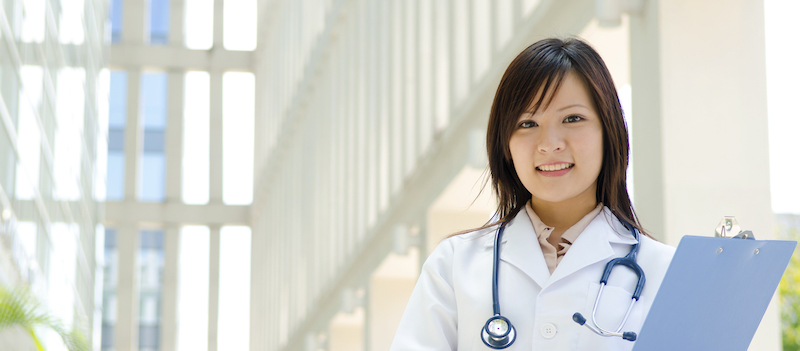 ---
Public healthcare in Singapore
Public hospitals are among the most respected institutions in Singapore. The more esteemed hospitals even receive complicated cases that neighbouring countries aren't equipped to handle.
That said, these facilities mainly cater to locals and to those permanent residence holders who are entitled to subsidised care on the basis of their contributions to a national insurance scheme. Expats with work passes are not privy to these subsidies, and in such cases, there isn't a big difference in price between public and private care.
---
Private healthcare in Singapore
As mentioned, many expats prefer to use private healthcare in Singapore, as it doesn't cost much more than public facilities, and the service levels are assumed to be better.
There are plenty of private hospitals, medical centres and individual practices in the city-state; expats simply have to decide which one suits their needs best.
It isn't necessary to have health insurance to take advantage of private facilities, and day-to-day healthcare costs can be surprisingly affordable. That said, health insurance is important when it comes to costs associated with more complicated illnesses or an unexpected emergency.
---
Hospitals in Singapore 
Singapore has several public hospitals, including the National University Hospital (NUH), Singapore General Hospital (SGH), and Changi General Hospital (CGH). These hospitals are funded and managed by the government and provide a wide range of medical services to Singaporean citizens and permanent residents.
The vast majority of expats do qualify for public healthcare, and therefore need pay for any medical treatments out of their own pocket, or through private medical insurance. In addition to the public hospitals, Singapore boasts a number of world-class private hospitals that offer a range of specialised medical services, and typically provide a more personalised patient experience and shorter waiting times.
See our guide to the best private hospitals in Singapore.
---
Health insurance in Singapore
Only permanent residents and citizens can take advantage of Medisave, the compulsory state health insurance scheme that requires both employees and employers to make monthly contributions in exchange for hospital coverage.
Many companies in Singapore include health insurance in employment packages, though, and if the subject is not broached during contract negotiation, expats should enquire.

Both local and international insurance companies operate in Singapore, and there are numerous plans and types of coverage available. Costs vary tremendously, and expats will need to evaluate each package to find the best fit for them.
---
Pharmacies in Singapore
Prescription and over-the-counter medications are available from supermarkets, department stores, shopping centres and chemists right across Singapore. Imported medicines are expensive but cheaper generic equivalents are widely available.
Expats should note that some drugs that can be bought over the counter in other countries may require a prescription in Singapore, and vice versa.
---
Health risks in Singapore
The two biggest health concerns for expats are likely to be sunburn and dehydration. The wall of heat and humidity that greets newly arrived expats when they first step out of the air-conditioned confines of the airport is hard to anticipate. Staying well hydrated and using sunblock is vital for defending against the year-round hot climate. There is a risk of mosquito-borne illnesses like dengue fever and the Zika virus in Singapore, and Hand, Foot and Mouth Disease is common amongst young children in Singapore.
---
Emergency services in Singapore
The national police number in Singapore is 999, while 995 is the number to dial for fire and ambulance emergency services. Ambulances are generally very well equipped and patients will be transported to the nearest government hospital. Ambulance staff are trained in trauma and life support.
Expats can also choose to use the ambulance services of a private hospital of their choice, but in this instance, they'll need to obtain the relevant emergency number from the chosen hospital.
---
Further reading
►For more about employment passes, see Work Permits for Singapore
Expat Experiences

"Overall healthcare is good here as long as you have insurance and a little money to spend on GPs. One important thing to note is that since doctors are private practices, they want to sell you as many medicines and treatments as possible. Be careful when visiting one and only accept the meds you want! That includes vets too." Read more about healthcare in Singapore in Ellinor's interview. 
---
Are you an expat living in Singapore?
Expat Arrivals is looking for locals to contribute to this guide, and answer forum questions from others planning their move to Singapore. Please contact us if you'd like to contribute.
Expat Health Insurance
Cigna Global Health Insurance

With Cigna, you won't have to rely on foreign public health care systems, which may not meet your needs. Cigna allows you to speak to a doctor on demand, for consultations or instant advice, wherever you are in the world. They also offer full cancer care across all levels of cover, and settle the cost of treatments directly with the provider. Cigna is currently offering a 10% discount for seniors (over 60) on their Silver package.
Moving Companies
Moving Internationally?

Sirelo has a network of more than 500 international removal companies that can move your furniture and possessions to your new home. By filling in a form, you'll get up to 5 quotes from recommended movers. This service is free of charge and will help you select an international moving company that suits your needs and budget.

Get your free no-obligation quotes from select removal companies now!