The best places to live in Adelaide
New arrivals in Adelaide are likely to find that one can get almost anywhere important within 20 minutes. For expats moving from busier cities, this will often come as a pleasant surprise. The fact that Adelaide is a smaller metro should make getting around easier – however, Adelaide's public transport network is limited in places and many expats choose to invest in a car. 
Expats generally choose to rent property in Adelaide to get a feel for the city before buying, or in the case of only staying for a relatively short period of time. There is a range of options when it comes to choosing where to set up one's home in Adelaide.
---
Popular areas and suburbs in Adelaide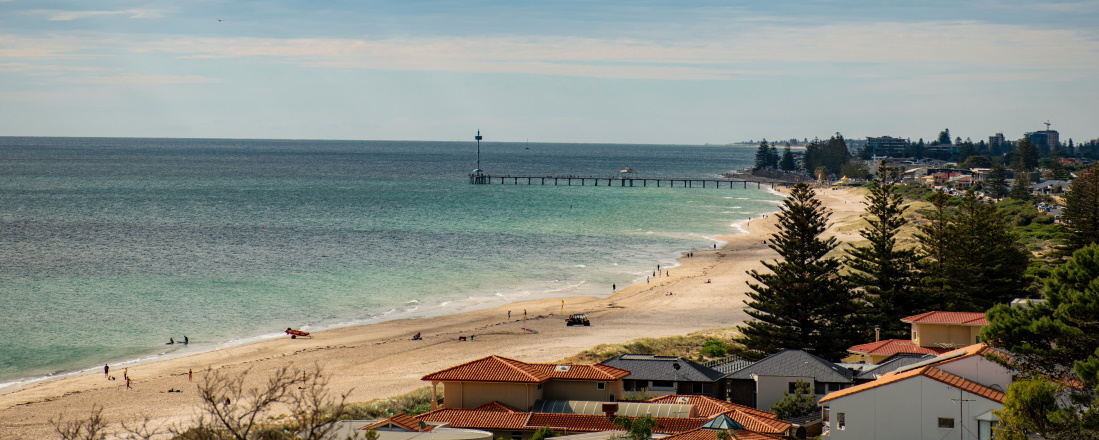 Medindie, Walkerville and Prospect
Medindie, Walkerville and Prospect are suburbs in the north of Adelaide. They are close to the city centre and provide a range of housing options, from large luxury homes to apartments and townhouses. These areas are a short commute from the city centre and are well served by public transport. 
Medindie and Walkerville are popular with wealthy expat families because of the proximity to some of Adelaide's top private schools. Prospect is a little less well established so rental prices may be slightly cheaper than in Medindie and Walkerville.
Brompton
Brompton is a bohemian area in northern Adelaide, popular with arty types and students. It's a stone's throw from Adelaide city centre and is well served by a number of trains and buses. With plenty of houseshares in the area, Brompton is perfect for young expats who are in Australia on a working holiday or gap year.
Burnside and Kensington Gardens
Burnside and Kensington Gardens are suburbs that lie to the east of Adelaide. The areas are renowned for their beautiful tree-lined avenues. These suburbs are particularly suitable for expats with young children as there are lots of parks and community facilities.
For active types, Hazelwood Park and Langman Reserve provide great opportunities for hiking and mountain biking at weekends. Burnside is also particularly popular among older expats and retirees, and the area has a strong sense of community.
Springfield and Netherby
To the southeast of Adelaide are areas such as Springfield and Netherby. These green and leafy areas are nestled at the bottom of the Adelaide Hills and have stunning views over the Adelaide plains.
Springfield and Netherby aren't far from Adelaide's city centre and well catered for by the public transport network. Adding to the appeal of this area for families is the number of prestigious schools in the area. Thanks to the beauty of their location, the areas of Springfield and Netherby have become some of the most affluent areas of Adelaide.
Glenelg and Brighton
Glenelg and Brighton are two examples of great beachside suburbs that lie to the west of Adelaide. These are popular areas with expats of all ages. fulfilling their dream of living by the sea. The western suburbs of Adelaide are connected to the city by public transport networks. Demand for property is quite high in these areas and rental prices reflect this. 
Golden Grove
Golden Grove is a northeastern area of Adelaide. In recent years, this suburb has started to attract lots of new residents because of its large green spaces, modern housing and low crime rate. The area has a nice mix of locals and expats, and is home to everyone from young families to professionals and retired people.
Although Golden Grove is further out than many of Adelaide's other suburbs and not as well served by public transport, many expats choose to settle in the area because of the favourable rental costs. 
Are you an expat living in Adelaide?
Expat Arrivals is looking for locals to contribute to this guide, and answer forum questions from others planning their move to Adelaide. Please contact us if you'd like to contribute.
Expat Health Insurance
Cigna Global

Cigna Global can tailor an international health insurance plan to perfectly fit the needs of you and your family. With 86 million customers in over 200 countries, Cigna Global has unrivalled experience in dealing with varied and unique medical situations and delivering high standards of service wherever you live in the world.
Moving Companies
Moving Internationally?

Sirelo has a network of more than 500 international removal companies that can move your furniture and possessions to your new home. By filling in a form, you'll get up to 5 quotes from recommended movers. This service is free of charge and will help you select an international moving company that suits your needs and budget.