There are a number of different New Zealand visas to choose from depending on whether an expat wants to visit the country on holiday, travel around taking on temporary jobs on a working vacation, or move to New Zealand for the long-term.
The application process varies depending on the visa being applied for. The official Immigration New Zealand website provides extensive information about the visa process. Expats could also seek the assistance of a professional visa-processing agency to help ensure that they are correctly informed about what is required of them. 
Before applying, expats must ensure that their passport is valid for at least three months (but ideally six months or more) after the date of their arrival in New Zealand. They should also ensure that their passport has enough blank pages for all of the necessary arrival and departure stamps.
Applicants will also need to pay an application fee and supply several passport-sized photographs as well as any other additional information that may be required. It is important that expats take the time to ensure that their documentation is complete as incomplete applications will be rejected and returned.
---
Tourist visas for New Zealand
Travellers from some countries don't need a tourist visa to enter New Zealand. These include nationals of the USA, Ireland and Canada, among others. However, even if someone's country is on the visa-waiver list they will need to supply evidence of funds and proof of onward travel. Visitors who do not need a visa should get an NZeTA (New Zealand Electronic Travel Authority) before they travel.
Applicants for a New Zealand visitor visa are required to show that they are in good health, are of good character and have an appropriate purpose for their visit. They will also need to prove that they have plans to leave the country, such as an onward ticket, and that they have enough funds to support themselves during their stay.
Visitors need a certain amount of money per month of their visit, and a passport that is valid for at least three months but ideally six months or more after the date of their scheduled date of departure.
The longest that someone can stay in New Zealand on a visitor visa is nine months. During this time, they are not allowed to work or study for longer than three months and must obey New Zealand law. Expats face deportation if they disregard these conditions.
---
Work visas for New Zealand
There are many different visa options available for those wanting to live and work in New Zealand. When applying for a work visa for New Zealand, expats should ensure that they choose the correct visa for their situation. There are different visas for expats wanting to work in the country temporarily and for those wanting permanent employment.
---
Work to Residence visas for New Zealand
The Work to Residence visa allows holders to stay in the country for up to 30 months and gives them the opportunity to apply for a resident visa at a later date. In order for an expat to apply under the programme, their skills must be needed by a New Zealand employer or they must have exceptional talent in certain fields. 
Applicants must fall within several categories in the Work to Residence programme. This includes skilled workers with a job offer from an accredited employer, those in occupations on the skills shortage list, expats with exceptional talents in art, culture or sport, or those who plan to establish a business in New Zealand.
---
Permanent resident visas for New Zealand
Those who have worked temporarily and decide to stay and live in New Zealand will need to apply for permanent residence.
New Zealand permanent residents are not citizens, but may remain in the country indefinitely. They are eligible for all of the rights and privileges of citizens, including access to healthcare, education and voting. They can leave and re-enter New Zealand as often as they like.
Requirements for permanent resident visas
In order to be eligible to apply for a permanent resident visa for New Zealand, applicants must have had a resident visa for at least two years continuously as well as meet at least one of the following criteria:
They have spent at least 184 days in New Zealand during each of the two years preceding the application

They can prove they have tax residence status with proper documentation

They have made an investment of 1,000,000 NZD or more in New Zealand for two years

They have at least 25 percent or more shares in a business in New Zealand that benefits the country in some way

They own a family home in New Zealand and have maintained paid employment for at least nine months within the two-year period
* Please note that visa regulations are subject to change at short notice and expats should contact their respective embassy or consulate for the latest details.
---
Are you an expat living in New Zealand?
Expat Arrivals is looking for locals to contribute to this guide, and answer forum questions from others planning their move to New Zealand. Please contact us if you'd like to contribute.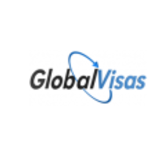 GlobalVisas
Our Expat Expert
Founded in 1996, Global Visas has grown to become the world's leading immigration, relocation, and international employment consultancy. Each year we help tens of thousands of people realise their dreams by providing vital support at each stage of their relocation.
Expat Health Insurance
Cigna Global

With 86 million customer relationships in over 200 countries, Cigna Global has unrivalled experience in dealing with varied and unique medical situations and delivering high standards of service wherever you live in the world.
Moving Internationally?

Sirelo has a network of more than 500 international removal companies that can move your furniture and possessions to your new home. By filling in a form, you'll get up to 5 quotes from recommended movers. This service is free of charge and will help you select an international moving company that suits your needs and budget.