The cost of living in Taiwan varies depending on the area and expats' lifestyles. Most foreign nationals relocate to Taipei, although rural living and the south of Taiwan are much less expensive. The 2019 Mercer Cost of Living Survey ranked Taipei at 35 out of 209 cities, placing it as slightly more expensive than Paris and Milan, but cheaper than London and Dubai.
While Taipei may inspire the highest cost of living in Taiwan, it is still significantly cheaper than regional competitors like Beijing, Seoul, Singapore, and Hong Kong. That said, life in Taiwan is very consumer-oriented and expats living in Taipei, in particular, will have to battle the constant onslaught of trends, merchandise and entertainment if they wish to save their money.
---
Cost of accommodation in Taiwan
Housing in Taipei is expensive and most accommodation is small and has basic amenities. Affordable one-man apartments will most likely be lacking a kitchen. Clean, spacious apartments with three or four bedrooms are easy to find but the most fortunate are those who will be sharing with their partner as they will be able to rent an apartment of a significantly higher quality while splitting the costs.
Houses tend to suffer under the humid climate and cheaper accommodation are often plagued by the mould and mildew that thrives in high humidity environments. 
Utilities are affordable, although electricity bills increase a lot during the hot summer months when it is all but impossible to live without air conditioning. Stoves and geysers are usually gas-powered, which helps to minimise costs. Initially, the most exorbitant household cost will seem to be the trash bags, which are sold at a premium to encourage recycling.
---
Transport costs in Taiwan
Taipei has fantastic public transport which is affordable and reliable. It's possible to get anywhere at any time without a car. The vast majority of both locals and expats in Taiwan make use of public transport.
Owning a car is a great expense as the monthly costs include not only the car repayments but also fuel tax, insurance, maintenance and very expensive parking fees.
Many locals (and some brave foreigners) have small motorcycles which are a cheap and convenient, if somewhat dangerous, way to get around. Those without motorcycles usually have bicycles, which are easy to ride on Taipei's flat streets.
---
Cost of schooling in Taiwan
There are world-class English-education schools in Taipei, but expats should be prepared to pay high fees. International school fees are typically high and additional expenses such as textbooks, uniforms and bus service are not always included.
---
Cost of health insurance in Taiwan
The healthcare system in Taiwan is very advanced and the costs are low.
In Taiwan, employers are legally required to subsidise the health insurance of their employees. Foreign employees will be placed on the National Health Insurance and receive the same benefits as Taiwanese locals. For a small stipend, expats in Taiwan can have access to Western doctors, Chinese doctors, hospitalisation, dentistry, prescription medicine and more.
---
Cost of food and clothing in Taiwan
The cost of food and clothing in Taiwan is hugely variable and it is up to the individual how much they want to spend. However, it's fair to say that the quality of clothing is determined by price. As such, quality clothing tends to be limited to designer brands and is therefore expensive. Many expats resort to buying clothes when they visit their home countries or shopping online.
Night markets have cheap food and clothes but the clothes are often made from poor quality, synthetic fabrics. It is possible to buy large amounts of affordable fresh vegetables at local day markets. Fruit is also readily available and relatively inexpensive.
There are many restaurants tucked away in side alleys which sell local food, which is often a fairly healthy and cheap option.
Taiwan does not have much of a drinking culture and so alcohol is expensive. Spirits are the most affordable, followed by beer and wine.
---
Cost of living in Taiwan chart 
Prices may vary depending on product and service provider. The list below shows average prices for Taipei in January 2020.
Accommodation (monthly rent in a good area)

One-bedroom apartment in the city centre

NT 16,100

One-bedroom apartment outside of the city centre

NT 10,900

Three-bedroom apartment in the city centre

NT 37,000

Three-bedroom apartment outside of the city centre

NT 24,500

Shopping

Eggs (dozen)

NT 75

Milk (1 litre)

NT 88

Rice (1kg)

NT 102

Loaf of white bread

NT 55

Chicken breasts (1kg)

NT 260

Pack of cigarettes (Marlboro)

NT 110

Eating out

Big Mac Meal

NT 130

Coca-Cola (330ml)

NT 27

Cappuccino

NT 88

Bottle of local beer

NT 59

Three-course meal for two at mid-range restaurant

NT 800

Utilities

Mobile-to-mobile call rate (per minute)

NT 4.50

Internet (uncapped ADSL or cable average per month)

NT 680

Basic utilities (per month for small apartment)

NT 2,300

Transportation

Taxi rate (per kilometre)

NT 25

Bus/train fare in the city centre

NT 20

Petrol/gasoline (per litre)

NT 29.50
---
Are you an expat living in Taiwan?
Expat Arrivals is looking for locals to contribute to this guide, and answer forum questions from others planning their move to Taiwan. Please contact us if you'd like to contribute.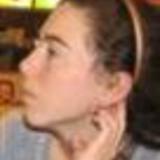 Mara Horowitz
Our Expat Expert
I grew up in South Africa and always felt at home amongst the rolling oceans and endless skies. I always felt deep loyalty towards my home country but coupled with this felt a wish to travel and to explore. After completing my Bachelor of Arts in Psychology and English Literature I went on to attain a teaching certificate. I then found myself settled in a quaint little house with good friends, a good job, a steady income and a gorgeous little cat. I realised that the time had come. The possibility to live out my days in the university town of Grahamstown was gaining in strength daily. I now had to either go abroad or stop saying that one day I would.  

This realisation was the beginning and in a whirlwind six months after which I found myself in Taipei, Taiwan. At first everything was different, huge, new and overwhelming but as time went by I began to sense that actually everything was still the same. It was still me looking at the world. It was still me drawing conclusions and making perceptions through the same mental habits and constructs that I had always used. With this development life returned to normality and I was ready to accept all of the promises of living in a foreign country, to find the experiences and to see the excitement.
Expat Health Insurance
Cigna Global

With 86 million customer relationships in over 200 countries, Cigna Global has unrivalled experience in dealing with varied and unique medical situations and delivering high standards of service wherever you live in the world.
Moving Internationally?

Sirelo has a network of more than 500 international removal companies that can move your furniture and possessions to your new home. By filling in a form, you'll get up to 5 quotes from recommended movers. This service is free of charge and will help you select an international moving company that suits your needs and budget.