Healthcare in Taiwan is affordable and user-friendly. Foreigners moving to the island will be well provided for by highly skilled medical personnel in well-equipped hospitals. Facilities at both public and private hospitals in Taiwan offer a high standard of care, although private hospitals afford both more choices and less waiting time than public facilities.
---
Public healthcare in Taiwan
Public health insurance in Taiwan, which is managed by the National Health Insurance Administration, is compulsory for all Taiwanese residents, including foreigners working in the destination. 
Expats using one of Taiwan's excellent public health facilities are given access to heavily subsidised medical care. Services covered by National Health Insurance (NHI) are varied and range from traditional Chinese medicine to emergency care. 
Although public hospitals are world class, many inpatient services that are standard in the West may not be provided at Taiwanese public facilities, and it is often expected that a patient's family provides these services. Another disadvantage is that patients seeking treatment may experience long waiting times at public care centres.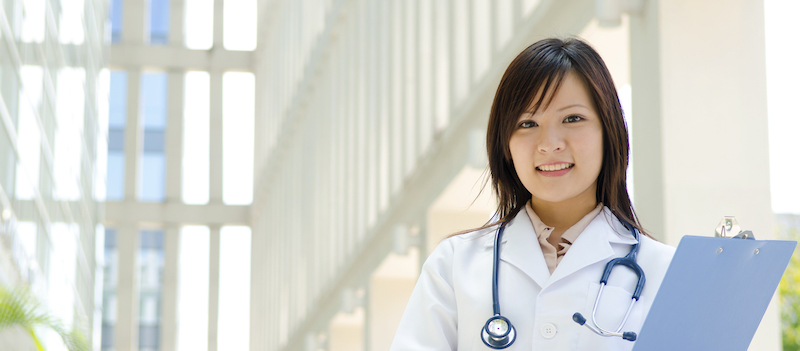 ---
Private healthcare in Taiwan
Although most expats rely on the public healthcare system, many also utilise Taiwan's high-quality private care in order to avoid long waiting times, receive better patient care and access a greater choice of treatment options. 
There are also many private clinics in Taiwan's urban centres which specifically serve the expat market. These are primarily staffed with English speakers, which can be more convenient for English-speaking expats.  
Private healthcare in Taiwan is expensive, so those planning to make use of this sector should explore their private health insurance options.
---
Health insurance in Taiwan
The majority of foreigners and Taiwanese citizens make use of government-funded healthcare through the National Health Insurance (NHI). Expats living in Taiwan for more than six months or who hold an Alien Resident Card (ARC) are required to join the NHI.
New arrivals are often enrolled in the health insurance system by their employer, with their contributions being automatically deducted from their salaries. Dependants, students or self-employed residents need to register at a hospital within four months of obtaining their residence status. Taking out private health insurance is, however, still recommended.
The National Health Insurance is funded by employee taxes and government subsidies, but there are still co-payments and limited coverage for certain types of treatment. If an expat becomes ill, the capped insurance coverage provided by the NHI may not cover all of their medical expenses. This is where additional private insurance is useful.
After enrolling in the NHI programme, expats are issued a Health Insurance Card, which must be presented in order to receive benefits. 
---
Pharmacies in Taiwan
Pharmacies are widely available in Taiwan. Though 24-hour pharmacies are rare, there are some operating in Taiwan's major cities. Doctors and hospitals often have pharmacies attached to their premises, making it convenient to pick up prescription medication after consulting with a doctor. 
Medicine is generally cheaper in Taiwan than many expats may be used to. Those who rely on a specific brand of Western medication should bring an adequate supply with them to Taiwan. In some cases, it can be difficult to find the exact same medicine, but there are usually local alternatives or equivalents under a different brand name.
---
Health hazards in Taiwan
Although Taiwan is mostly safe for foreigners, mosquito-borne diseases such as dengue fever and Japanese encephalitis are endemic to the island. Expats can avoid mosquito bites by taking the necessary precautions, such as using mosquito repellents, sleeping under a mosquito net and wearing long-sleeved clothing.
---
Pre-travel vaccinations for Taiwan
There are no specific vaccinations required for travel to Taiwan, but expats should ensure that they are up to date with all routine vaccinations.
A yellow fever certificate is required if travelling from an infected area.
---
Emergency services in Taiwan
For ambulance or fire services in Taiwan, dial 199. Ambulance dispatchers may not speak English. For police, dial 110.
It's important to be aware of emergency evacuation procedures in the case of an earthquake or typhoon, both of which may occur from time to time.
---
Further reading
►Cost of Living in Taiwan provides an overview of daily expenses
Expat Experiences

"The healthcare is excellent. Your employer provides you with an Alien Citizenship card, which in turn provides you with a healthcare card. Whenever you want to go to a doctor, physiotherapist, gynaecologist or a traditional Chinese doctor, you take your card, they swipe it, and you pay hardly anything for your visit. Healthcare is affordable and thorough and it definitely adds to the greatness that is Taiwan." Read more about Melanie's move to Taiwan and her experience living in the country as an expat.
---
Are you an expat living in Taiwan?
Expat Arrivals is looking for locals to contribute to this guide, and answer forum questions from others planning their move to Taiwan. Please contact us if you'd like to contribute.
Expat Health Insurance
Cigna Global Health Insurance - 10% off any plans bought in November and December 2023

With Cigna, you won't have to rely on foreign public health care systems, which may not meet your needs. Cigna allows you to speak to a doctor on demand, for consultations or instant advice, wherever you are in the world. They also offer full cancer care across all levels of cover, and settle the cost of treatments directly with the provider. Cigna is currently offering a 10% discount for seniors (over 60) on their Silver package.
Moving Internationally?
International Movers. Get Quotes. Compare Prices.

Sirelo has a network of more than 500 international removal companies that can move your furniture and possessions to your new home. By filling in a form, you'll get up to 5 quotes from recommended movers. This service is free of charge and will help you select an international moving company that suits your needs and budget.

Get your free no-obligation quotes from select removal companies now!