Taiwan is a small country which is connected by comprehensive and affordable bus and rail services. Transport in Taiwanese cities is excellent and Taipei, where most foreigners live, boasts a metro system. The public transport system is reliable, affordable and easily accessible, so expats should have no problems getting around in Taiwan. 
---
Public transport in Taiwan
Buses
There are buses that travel almost every main street in Taiwan. They're clean and safe and run often. Taking the bus in Taiwan is a practical and safe way to get around town inexpensively.
Buses are a popular form of transportation in Taiwan for travellers who want to get to smaller or more rural destinations. There are a variety of buses to choose from with the most popular being the Taiwan Tourist Shuttle which covers more than 42 bus routes. Bus companies usually have offices near the train stations in most Taiwanese cities.
Trains
One can take the train easily from city to city. The trains in Taiwanese urban centres run frequently and are very cheap. The announcements are in both Mandarin and English, as are all the road signs.
The express train, Tze-Chiang, is the most comfortable and fastest way to travel across Taiwan. It is also the most expensive. Tickets should be booked in advance, especially when one plans on travelling over a weekend or public holiday.
For long-distance travelling, Taiwan has a high-speed rail system (HSR). In a little over two hours, one can travel the whole length of the island. The train is very modern but can be expensive. 
Train stations in the larger cities in Taiwan usually have tourist information counters with English-speaking staff. Most cashiers at ticket booths will understand foreigners when they speak slowly. Therefore, buying train tickets should be quite straightforward.
---
Driving in Taiwan
Driving in Taiwan is difficult due to the chaotic nature of the local driving culture. It's common for other drivers to disobey traffic laws and drive dangerously. In Taipei, traffic laws are enforced and driving there is safe and easy. However, outside of Taipei, this is generally not the norm. Scooters also tend to weave in and out of traffic, which can result in accidents. 
An international driver's licence can be used in Taiwan, which is valid for 30 days for those living in Taiwan. After which, new arrivals must obtain a Taiwanese driver's license. Taiwan has reciprocal license agreements with certain countries. Members of these countries can obtain a Taiwanese license without taking a driving test. Otherwise, expats not from these countries will need to pass the Taiwanese driving test, which can be taken in English.
---
Air travel in Taiwan
There are two international airports in Taiwan; Taiwan Taoyuan International Airport for the northern part of the island and Kaohsiung International Airport, which caters to the southern part of the island. However, in many places, there are local airports where one can book a flight to anywhere in Taiwan, including the islands out in the Strait of Taiwan.
---
Further reading
►Read Working in Taiwan for information about the job market
►For transport options in the capital, read Getting Around in Taipei
Expat Interviews

"Taiwan has also invested in many green initiatives which will see the use of more electric buses and cars." Read more about Melanie's expat experiences in Taiwan.

"Leaving the city is equally simple, and Taiwan's High-Speed Rail traverses the entire country in a few hours." Read more of Nick's thoughts on life in Taiwan.
---
Are you an expat living in Taiwan?
Expat Arrivals is looking for locals to contribute to this guide, and answer forum questions from others planning their move to Taiwan. Please contact us if you'd like to contribute.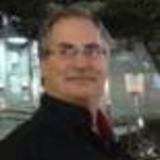 Chris Banducci
Our Expat Expert
Chris Banducci is a pastor and missionary in Taiwan. He has, at other times of his life, been a white-water rafter, rock climber and adventurer. Twenty-six years of living with Muscular Dystrophy may have weakened his muscles but not his spirit. In 1992, he converted to Jesus Christ, stepped out of the corporate world of Solid Waste Recycling and into full-time ministry. He pioneered a church in Riverside, California for the Potter's House Christian Fellowship and is now engaged in the same endeavor in Taoyuan City, Taiwan.  He writes on the culture, religion, tradition, and day-to-day life in Taiwan.
Expat Health Insurance
Cigna Global

With 86 million customer relationships in over 200 countries, Cigna Global has unrivalled experience in dealing with varied and unique medical situations and delivering high standards of service wherever you live in the world.
GeoBlue

GeoBlue is one of the best international health insurance plans for US expats abroad or internationals residing in the USA. The GeoBlue Xplorer plan includes worldwide coverage and great customer service with access to a premium international network of hospitals and doctors including the Blue Cross Blue Shield network in the USA.
Moving Companies
Moving Internationally?

Sirelo has a network of more than 500 international removal companies that can move your furniture and possessions to your new home. By filling in a form, you'll get up to 5 quotes from recommended movers. This service is free of charge and will help you select an international moving company that suits your needs and budget.