Italy is a major destination for imports and exports, given its access to seaports. Expats can therefore ship their possessions by sea, road or air. Deciding which option is best depends on an expat's needs regarding the quantity of goods, time frame, budget and country of origin.
---
Shipping to Italy
When moving to a foreign country, expats have decisions to make regarding their belongings. Some belongings may be sentimental items, while others may be useful appliances that seem more convenient to ship over than to buy new ones. Expats should consider carefully whether shipping is worth the effort. Many accommodation options are semi- or fully-furnished in Italy, while household goods can easily be purchased in the country.
---
Hiring relocation companies in Italy
When choosing a company, many expats find that relocation companies, rather than removals companies, provide the most comprehensive services. Relocation companies can help not only ship possessions but also assist new arrivals in getting settled, finding accommodation, conducting school searches and finding opportunities for language classes, among other matters. For more on this, see the Expat Arrivals guide to relocation companies in Italy.
---
Hiring shipping and removals companies in Italy
To streamline the process of shipping to Italy, expats should draw up a detailed inventory of household items for a reputable company to provide an accurate quote based on the load size and distance. Shipment costs to Italy may be affected by size, weight and volume, and expats must check the regulations and restrictions with their shipping company.
It is advisable to get different quotes from companies accredited within the shipping or removal industry. Some companies offer a 'groupage service', where possessions are allocated space in other containers. This is a cheaper option, but it typically means waiting longer for goods to arrive.
---
Insuring goods in transit to Italy
Expats need to insure their items at the cost of around one to two percent of the total value of the goods. Expats may also consider using a different company for insurance than the one used for the process of shipping and transport.
---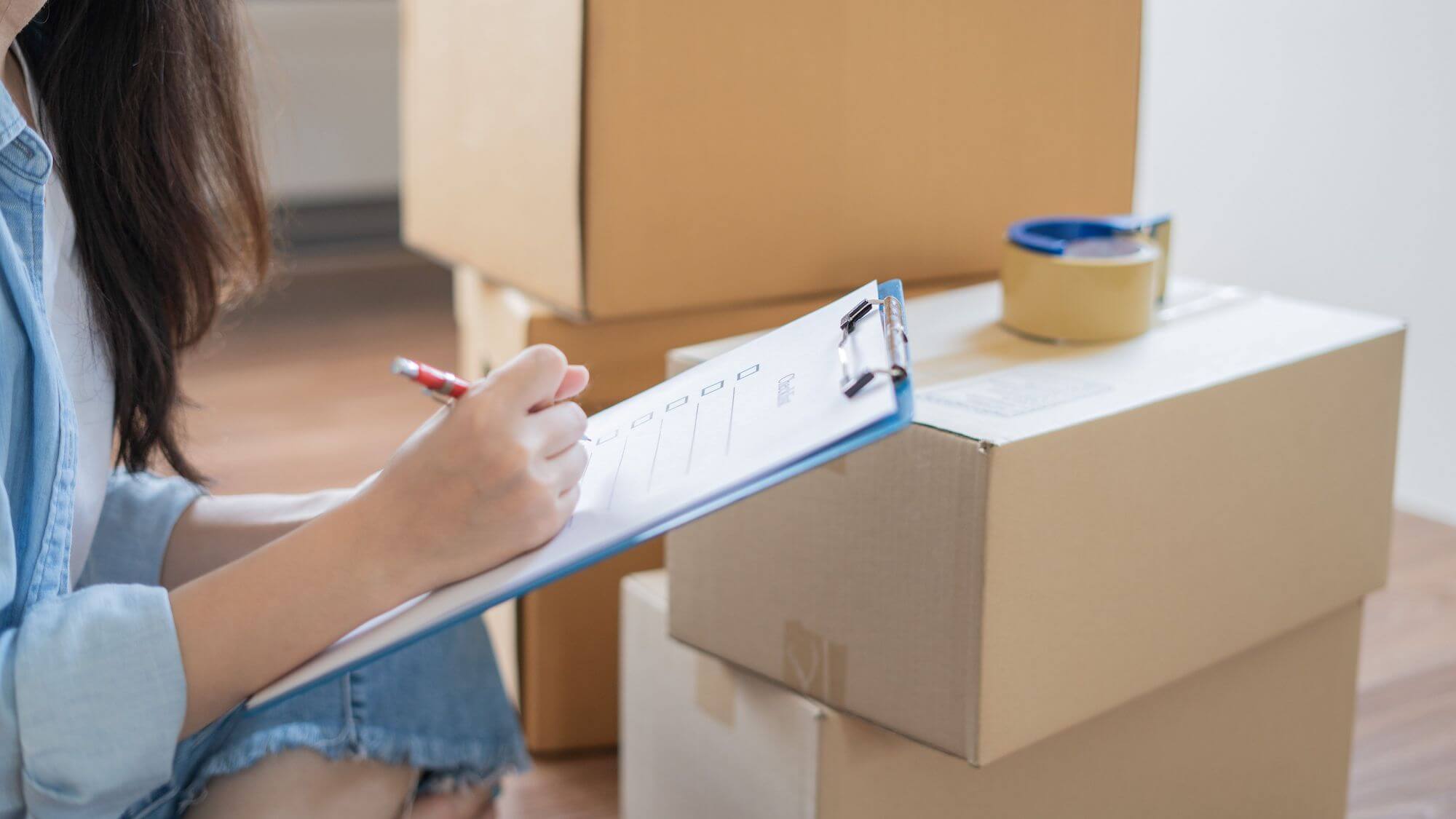 Customs regulations in Italy
To avoid any problems, expats should research the current customs regulations pertaining to Italy before shipping their goods. They should also ensure that their shipping company of choice has border clearance and understands customs formalities in Italy. This will also help expats familiarise themselves with necessary procedures.
Expats will need to provide documentation to their chosen shipping company. This often includes a passport copy, residence visa, work permit, an inventory list translated into Italian, a fiscal number (Italian tax number) and a residency certificate, although additional documents may be required. 
Expats can ship their household goods to Italy with no import tariffs if they have owned them for over 12 months and if the goods are not for resale. Therefore, it's ideal to be able to provide receipts for each item showing the date of purchase.
Restricted items include all consumable goods (including alcohol). New furniture and household items will be subject to duty taxes, and the import of all electronic equipment will require an Import Permit from the Italian Ministry of Posts and Communications and possibly a purchase receipt.
---
Shipping electronic goods to Italy
When shipping electronic goods and appliances, expats must consider the issue of international voltage standards, which vary. Standard electricity in Italy is at 230 volts, so appliances designed to work using different voltages will be incompatible and attempting to use them is potentially dangerous. Simply finding a plug adapter will not render the appliance compatible.
Still, shipping electronic goods is possible, but again, be sure that these are covered by insurance and that receipts can be provided.
---
Shipping pets to Italy
Expats can bring their furry friend (or friends) into Italy; however, specific regulations are required. Pets must be over three months old and must have a valid Veterinary Certificate providing details of the owner, as well as the animal and their vaccinations, including a rabies vaccine. If this is an animal's first time being vaccinated for rabies, they must wait three weeks before entering Italy.
A microchip for identification is essential, and while being transported, they must be tagged with the owner's details. Once an expat's pet has arrived in the country, an Italian vet will issue an EU Pet Passport, which allows travel around Europe.
Expats should check that their shipping company takes pets, or they should hire a specialised pet transport company. It's essential that expats find the most convenient means of transport so that their pets experience as little stress as possible.
---
Shipping vehicles to Italy
Getting around Italy is often most convenient when expats have their own car. Having a car gives expats the freedom to move freely and not be limited by public transport. That said, expats living in big Italian cities may not need nor want to drive.
Buying a car is an option, which may be best as these vehicles are likely to be suitable for Italian roads (i.e. small and convenient).
Still, rather than buy a new car, many people choose to drive their own car to Italy, especially if their home country is in Europe. Another option is to get a shipping company to import their vehicle to Italy.
Shipping companies can help take the weight off expats' shoulders and the inconvenience of a potentially long drive. Many companies are flexible and can arrange to ship household goods and vehicles in the same storage container to save space and fees. Specialised frames for vehicles such as motorcycles can be custom-made.
If expats wish to keep their car in Italy for over half a year, it must be registered in Italy and de-registered in one's home country. Expats must go to the Motorizzazione Civile office and the Pubblico Registro Automobilistico within six months of the vehicle's arrival. Required documentation is subject to change over time, so expats should seek advice from the vehicle registry offices themselves.
What do expats say about shipping their belongings to Italy?

"My husband bought our home shortly after we were married, so we had already had a place to live every time we came to visit. His company did help us in shipping our belongings." Read about Sonia's move from the US to Italy in her expat interview.

"The company took care of most of the formalities." Brian had the help of a relocation company. Read more on his experiences from his expat interview.
---
Further reading
►For an overview of the housing market, read Accommodation in Italy
►For a list of companies that can help with the move, see Relocation Companies in Italy
---
Are you an expat living in Italy?
Expat Arrivals is looking for locals to contribute to this guide, and answer forum questions from others planning their move to Italy. Please contact us if you'd like to contribute.
Expat Health Insurance
Cigna Global Health Insurance - 10% off any plans bought in November and December 2023

With Cigna, you won't have to rely on foreign public health care systems, which may not meet your needs. Cigna allows you to speak to a doctor on demand, for consultations or instant advice, wherever you are in the world. They also offer full cancer care across all levels of cover, and settle the cost of treatments directly with the provider. Cigna is currently offering a 10% discount for seniors (over 60) on their Silver package.
Moving Internationally?
International Movers. Get Quotes. Compare Prices.

Sirelo has a network of more than 500 international removal companies that can move your furniture and possessions to your new home. By filling in a form, you'll get up to 5 quotes from recommended movers. This service is free of charge and will help you select an international moving company that suits your needs and budget.

Get your free no-obligation quotes from select removal companies now!