The requirements and process to get a visa for Italy will vary depending on the applicant's country of origin and their reason for visiting Italy.
Citizens of the European Union (EU), the European Free Trade Association (EFTA) and those from a designated list of countries drawn up by the Italian government are afforded visa-free entry into Italy for varying periods. This list includes Canada, Japan and New Zealand, among other countries.
EU and EFTA citizens only need a passport valid for three months after their departure date to pass the border. No additional tourist visa or business visa is required. Citizens of the European Union (EU) may also legally work in Italy without a work permit. All they would need to do is apply for a residence card to navigate bureaucratic channels and tap into certain parts of local life, like opening a bank account.
Citizens of countries not appearing on the visa-free list must apply for a Schengen visa to enter Italy for tourism or business purposes.
Useful links
---
Schengen visas for Italy
There are several types of visas for Italy. The main types are the Uniform Schengen Visa (USV), the Limited Territorial Validity (LTV) visa and National Visas (NV).
The Uniform Schengen Visa (USV), or type C, is a short-term visa that is valid for up to 90 days and allows for travel to Italy and other Schengen states.
The LTV, however, limits travel to the specified Schengen country (in this case, Italy). Expats with the LTV are only able to travel within Italy or any other Schengen states that are specifically mentioned in terms of the visa application and agreement.
The National Visa (NV), or type D, is a long-term entry visa that allows the holder to stay in Italy for specific purposes, such as to study, work or permanently reside in the country. The type D visa may allow for travel to other Schengen countries.
Type C and D visas are split into several different categories, each of which has its own requirements. Prominent among these are the visas for business, subordinate work, independent work, working holiday and study. Visas can also be obtained for purposes of religion, culture, sports, or medical requirements or where a spouse is an Italian citizen.
Schengen visas allow individuals access to other EU member states and member states of the EFTA.
Non-EU citizens who want to work in Italy will need to apply for a work permit.
Useful links
---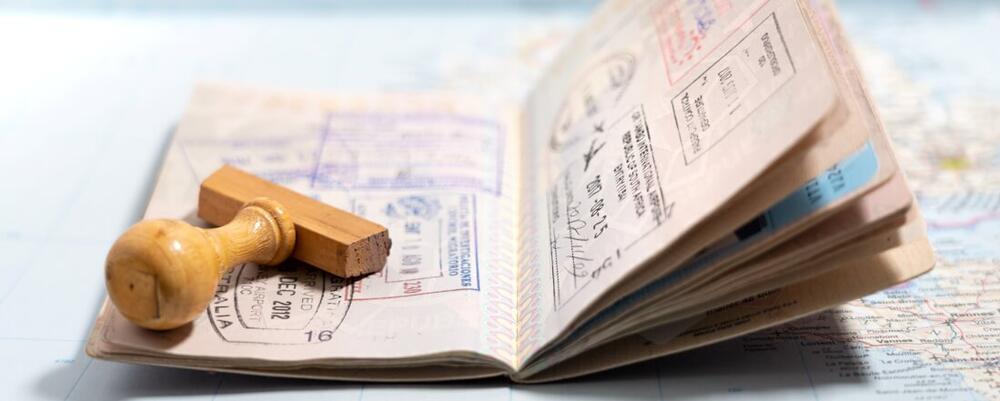 Short-term stays in Italy
Tourism and visits
In some cases, a short-term visa is preferred, especially if expats are travelling for tourism, to visit family or friends in Italy or to initially familiarise themselves with the environment. Generally, a detailed itinerary and proof of financial means to support the trip will be required. However, for specifics on required documents, expats should contact their nearest Italian embassy.
Business
For those who are travelling for business-related reasons, such as having meetings or for training or recruiting purposes, a business visa is needed. This involves providing more specific information about the company expats are working for.
---
Residence permits for Italy
If staying in Italy for more than 90 days, expats will need to apply for a residence permit. Expats will need to provide a legitimate reason for their stay, and this will determine the length of the permit's validity. For instance, a residence permit can be granted for seasonal work, study purposes, self-employment, open-ended employment or family reunification, valid for up to two years.
Expats will have to apply to renew their residence permits at least 90, 60 or 30 days before the expiry date, depending on the length for which the permit was granted. Only after living in Italy for five years with a valid residence permit can one apply for permanent residence.
Regardless of whether expats apply for a residence permit before or after they have arrived (the ability to do so depends on their nationality), they will have to report to their local immigration centre within eight days of arriving in Italy. The residence permit is issued at the new arrival's local police station. This requires filling out an application form specifying the type of permit required, and proof of identification, fingerprints and photos must be presented. 
Different types of permits may have different requirements. The residence permit is in the form of an electronic smartcard to guard against fraud. The duration of a working residence permit for Italy is valid for as long as the applicant's entry visa. Residence permit holders have access to government services and benefits.
Many aspects of Italian life require having a residence permit, including opening a bank account, so applying for this as soon as possible is both necessary and useful.
*Visa requirements can change at short notice, and expats should contact their respective embassy or consulate for the latest details
How do expats find the visa application process in Italy?

"We were initially denied our visa due to a document error and had to reapply." Read Valerie's interview to see how she dealt with a visa issue.

"We get a lot of questions about this as Italy is famous for its red tape! The visa process was the most difficult aspect..." Ashley and Jason dealt with their visa nightmare. Read their interview to see how they tackled the visa process.
---
Further reading
►For information on entering the country to work, read Work Permits for Italy
---
Are you an expat living in Italy?
Expat Arrivals is looking for locals to contribute to this guide, and answer forum questions from others planning their move to Italy. Please contact us if you'd like to contribute.
Expat Health Insurance
Cigna Global Health Insurance - 10% off any plans bought in November and December 2023

With Cigna, you won't have to rely on foreign public health care systems, which may not meet your needs. Cigna allows you to speak to a doctor on demand, for consultations or instant advice, wherever you are in the world. They also offer full cancer care across all levels of cover, and settle the cost of treatments directly with the provider. Cigna is currently offering a 10% discount for seniors (over 60) on their Silver package.
Moving Internationally?
International Movers. Get Quotes. Compare Prices.

Sirelo has a network of more than 500 international removal companies that can move your furniture and possessions to your new home. By filling in a form, you'll get up to 5 quotes from recommended movers. This service is free of charge and will help you select an international moving company that suits your needs and budget.

Get your free no-obligation quotes from select removal companies now!