The best places to live in Houston
Picking the right area or suburb of Houston to live in is one of the most important decisions new arrivals will make. Those who don't mind commuting and want to escape the frantic pace of city life can opt for one of the surrounding satellite towns. That said, it's important to bear in mind that although there is public transport in Houston, most people own cars and newcomers should expect to spend a lot of time driving.
Houston's city centre is separated from its suburbs by Interstate 610, or 'the Loop' as it's more commonly known, and neighbourhoods are usually referred to as being either inside or outside the Loop.
The Loop contains the heart of Houston's business world and a few residential areas that tend to contain modern, densely packed housing. More and more homes are being built in these areas to accommodate the growing population. Outside the Loop, newcomers will generally find more affordable accommodation and larger properties.
While there's plenty of available housing in Houston, there are some parts of the city where demand is high and competition for properties is fierce.
---
Neighbourhoods for young professionals in Houston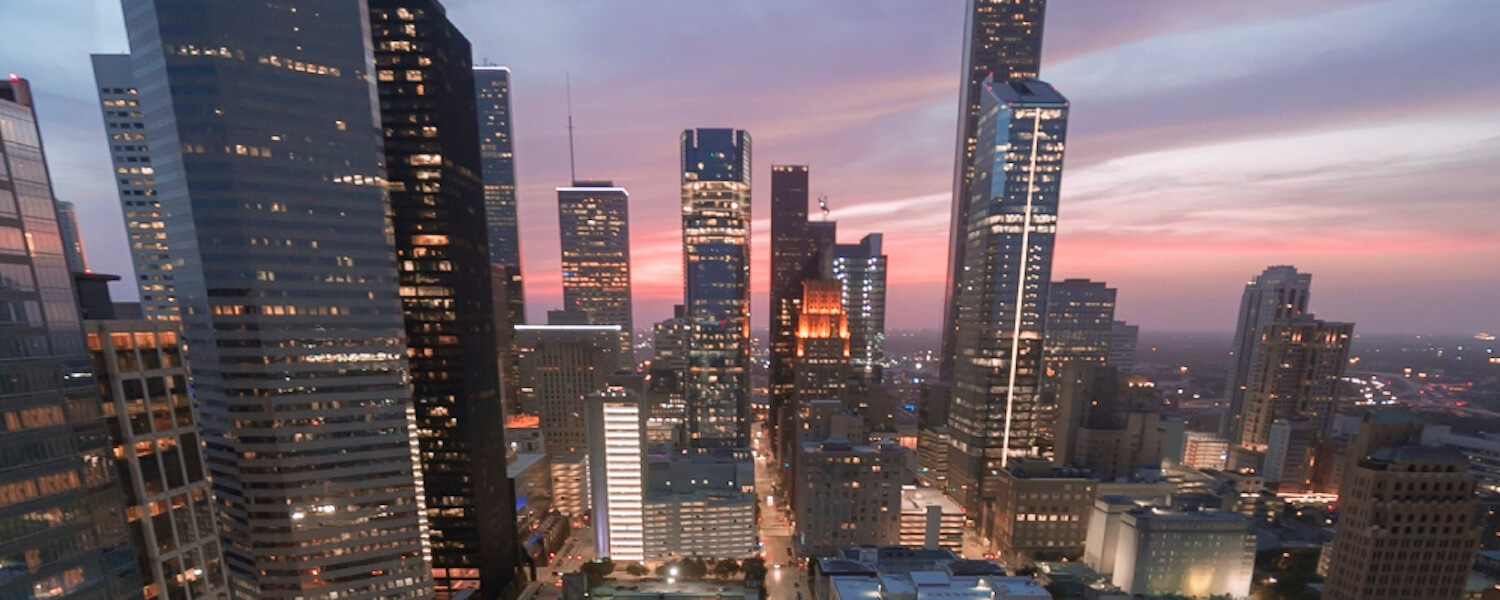 Lazybrook
An older area with smaller homes, Lazybrook is relatively affordable and located just inside the Loop in northwest Houston. It's conveniently located close to Highway 290 and Interstate 10.
Lazybrook is popular among young professionals who value living close to the office and having key lifestyle amenities within easy reach. While there are plenty of restaurants in the neighbourhood, residents can also take a quick drive to Northwest Mall for more choice and late-night shopping.
Greenway and Upper Kirby
Greenway and Upper Kirby are great options for living just inside the I-610. Trendy areas brimming with eateries, cafés and boutique shops, they also boast entertainment venues such as comedy clubs, jazz bars and theatres. Upper Kirby also has several nightclubs.
Properties here tend to be smaller than those just beyond the Loop, so they aren't the most suitable for new arrivals with children. But they are perfect for young people who enjoy an active lifestyle, as there are numerous opportunities to hike, bike, run or stroll through the local parks.
Montrose
In Montrose, newcomers will find housing options that range from elegantly restored mansions to contemporary condos and bungalows. The streets are walkable, and the area is full of boutique stores, bars and acclaimed restaurants.
Remnants of the area's Bohemian roots are still apparent in its architecture and communal culture, but it has become more mainstream thanks to increasing property prices and the growth of modern housing complexes. In the summer, Montrose residents enjoy get-togethers and festivals in the local parks.
Washington Corridor
Although this area does house families due to the good schools nearby, in recent years the Washington Corridor has become popular with upwardly mobile young professionals. The area is close to Memorial Park, so joggers and cyclists are a common sight. 
The area's nightlife can be found along Washington Avenue, which is full of eclectic restaurants and lively bars. It's also located close to major roadways which makes getting around easy. 
---
Family-friendly neighbourhoods in Houston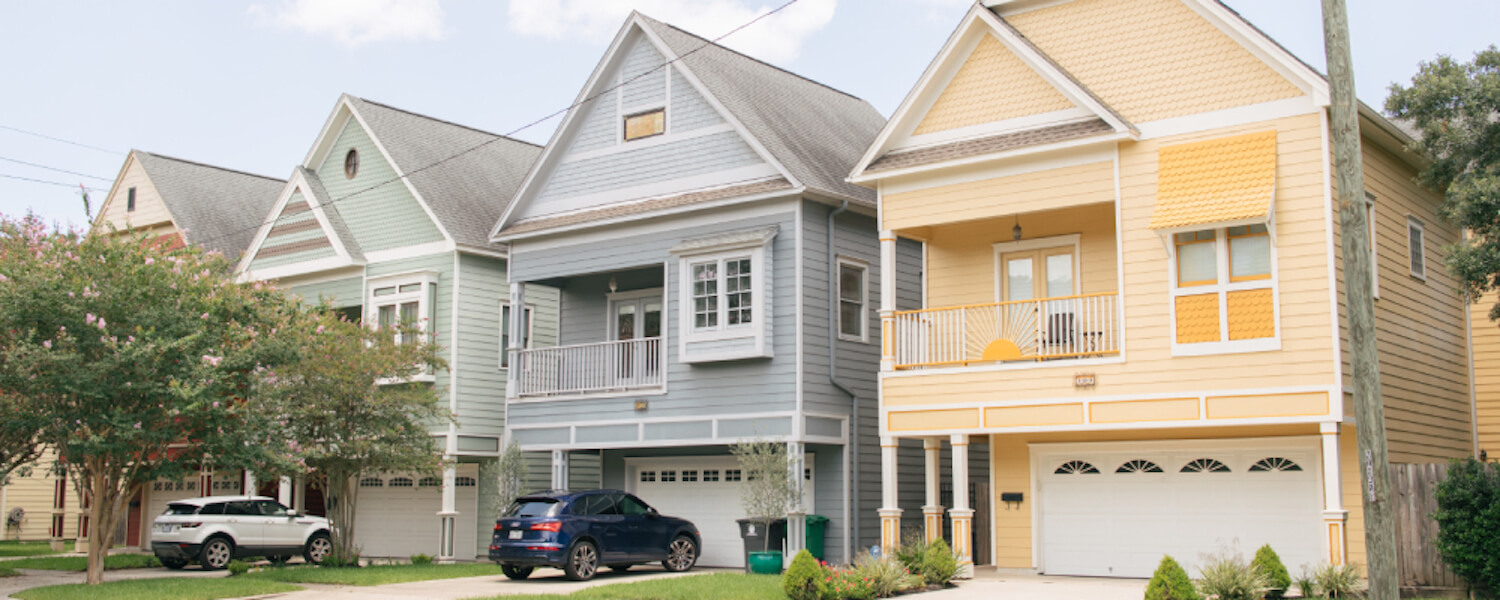 Afton Oaks and River Oaks
These are two of the most affluent neighbourhoods in Houston. Perfectly located for shopping, working and dining, residents of Afton Oaks and River Oaks have easy access to the Interstate 610, the Southwest Freeway and the Interstate 10. It's common to see active residents exercising at the nearby Memorial Park or enjoying a healthy brunch at one of the many patio cafés.
One downside to living in this part of Houston is the fact that most employers are located in and around this area, which results in heavy peak-time traffic congestion.
The demographic of these neighbourhoods is varied but the several good private schools close by make these areas popular with affluent families.
The Woodlands
The Woodlands is located about 30 minutes outside Houston. The area is suited to new arrivals with children because of its spacious properties and proximity to good public schools. Despite being a little isolated, it's a self-sufficient planned community with plenty of restaurants, boutique stores, galleries and bars, and many residents find little reason to leave.
As the area continues to expand, so do the types of housing available, which include lofts, townhouses and modern housing complexes.
Clear Lake
Clear Lake is historically a popular suburb in Houston with accommodation that includes quaint townhouses and luxury apartments. The area houses the University of Houston and has a large student population that gives it a youthful energy. There are excellent shopping opportunities in the area.
Residents in Clear Lake range from students to couples and small families. There are several good schools in the region which makes it a great option for people moving to Houston with children.
Memorial
Memorial is rated one of the best neighbourhoods in Houston owing to the mixture of different types of housing here. Families can find single-family homes, townhouses or condos surrounded by lush forest areas. Memorial also boasts some of Houston's best parks and green spaces, making it one of the most sought-after areas for raising a family. 
This area is chock-full of cafés, restaurants and nightlife spots while also boasting a golf course and country club. To top it all off, Memorial is a mere 20-minute drive away from Downtown Houston and is home to the highly-rated Spring Branch and Katy school districts. 
What neighbourhoods do expats recommend in Houston?

"If it is inside 'the Loop', I would recommend Montrose, Museum District and The Heights. Katy, the Woodlands and Sugarland are three suburbs very popular with expats." Read more about Vicky's experiences living in Houston.

"The Woodlands has the best of both worlds in my opinion. Great restaurants, bars, social atmosphere, people really careful of the quality of food, lots of bike paths and trails, very woodsy so it reminds me of Canada a bit. People seem very happy here and have a great quality of life. Taxes are very low in the Woodlands as well, comparatively speaking.

"The inner city is the cool funky place to live. There are some great public schools in the city if your kids are not going to private. Your money goes further as you go out. Traffic is not fun, so I would look at your commute for sure." Read Janice's thoughts on life in Houston.
---
Further reading
►Parents should have a look at our page on Education and Schools in Houston
Photo credits: Houston city by Nick Bee. Houses in Houston by Diego Ramirez. Sourced from Pexels.
Are you an expat living in Houston?
Expat Arrivals is looking for locals to contribute to this guide, and answer forum questions from others planning their move to Houston. Please contact us if you'd like to contribute.
Expat Health Insurance
Cigna Global Health Insurance - 10% off any plans bought in November and December 2023

With Cigna, you won't have to rely on foreign public health care systems, which may not meet your needs. Cigna allows you to speak to a doctor on demand, for consultations or instant advice, wherever you are in the world. They also offer full cancer care across all levels of cover, and settle the cost of treatments directly with the provider. Cigna is currently offering a 10% discount for seniors (over 60) on their Silver package.
Moving Internationally?
International Movers. Get Quotes. Compare Prices.

Sirelo has a network of more than 500 international removal companies that can move your furniture and possessions to your new home. By filling in a form, you'll get up to 5 quotes from recommended movers. This service is free of charge and will help you select an international moving company that suits your needs and budget.

Get your free no-obligation quotes from select removal companies now!