New arrivals who are accustomed to using public transport will have to make quite an adjustment when it comes to getting around in Houston. Although Houston has made significant improvements to its public transportation networks, the city is sprawled over a large area, which makes travelling between destinations long and complicated. Most Houstonians own cars and find driving to be the best way to get around the city.
---
Driving in Houston
Most residents find it necessary to have a car to get around Houston. This allows them greater freedom and often saves time. A number of freeways make getting around by car fairly easy. Roads and signage in Houston are of an excellent standard, and drivers are usually courteous.
There are downsides to driving in Houston. Construction projects are seemingly always taking place and result in delays and road closures. Rush hours last from 7am to 9am in the mornings and 4pm to 7pm in the evenings. During these times, highway traffic almost comes to a standstill, so drivers need to have patience. The average commute time is 30 minutes, which is around average for a city in the US, but the commute time can vary considerably depending on the distance from home to the office, and whether toll roads are used. 
The legal driving age in Texas is 15. Learner drivers can begin their classroom preparation at 14, but can only apply for a learner's permit from 15 years old.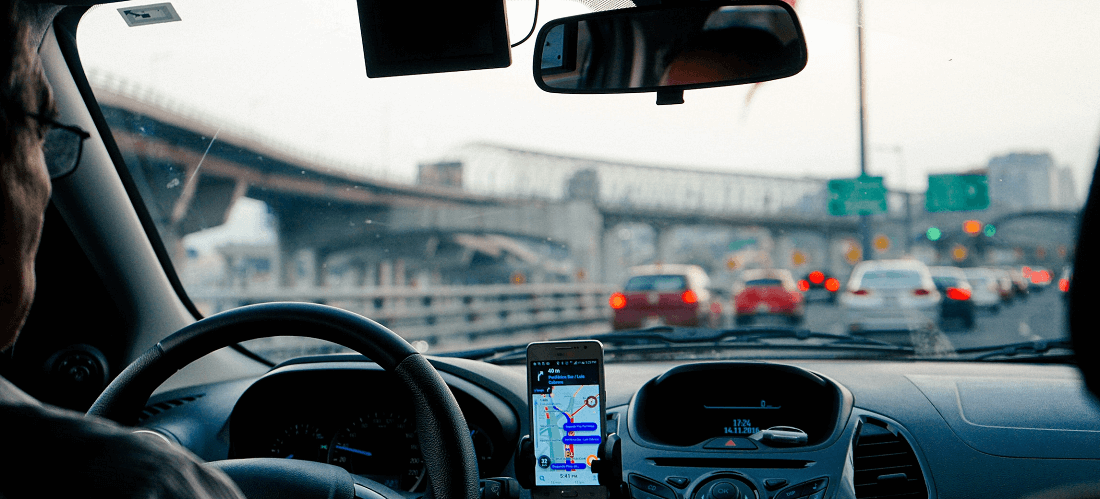 Toll Roads
The Sam Houston Tollway is the main tollway around the Houston area, but there are plenty of others too. Some stretches of freeways include high-occupancy toll lanes for vehicles carrying at least two people. The toll fee is calculated using sensors at on-ramps, checkpoints and off-ramps and is worked out based on the distance and type of vehicle. Some tollways accept cash, but it is always cheaper to have a pre-paid electronic tag like the TxTag, the state's electronic toll tag, or EZ Tag, Houston's toll tag. Those who wish to avoid toll fees can turn on the 'avoid toll feature' on their chosen map app.
Getting a driving licence in Houston
Newcomers to Texas over the age of 18 can drive on a foreign licence for up to a year or until they become a Texan resident, whichever happens first. Once a driver has officially become a resident in Texas, they will usually be granted a 90-day grace period during which a local licence must be acquired to continue driving.
The US has bilateral agreements with several countries, including France, Germany and South Korea. Nationals of these countries over the age of 18 can surrender their licence from home in exchange for a Texan licence. Bilateral agreements with other countries do not apply to anyone under the age of 18, meaning that under-18s moving to Texas can only exchange their licence if it is from Canada or the US.
Expats from countries without a bilateral agreement (including under-18s from outside the US and Canada) and expats who would like to keep their foreign licence will have to undergo practical and theoretical testing to obtain a local licence.
To apply for a local licence, the following documentation is required:
Proof of identity
Proof of residency and lawful presence in the country
Social security number
Evidence of insurance and vehicle registration for all vehicles owned
Useful links
---
Public transport in Houston
The Metropolitan Transit Authority of Harris County, or METRO as it's more commonly known, is in charge of public transport in Houston. METRO operates various local and express services as well as the METRORail light rail line.
METRO has an integrated ticketing system where fares can be paid for either in cash or by using a reloadable METRO Q Card.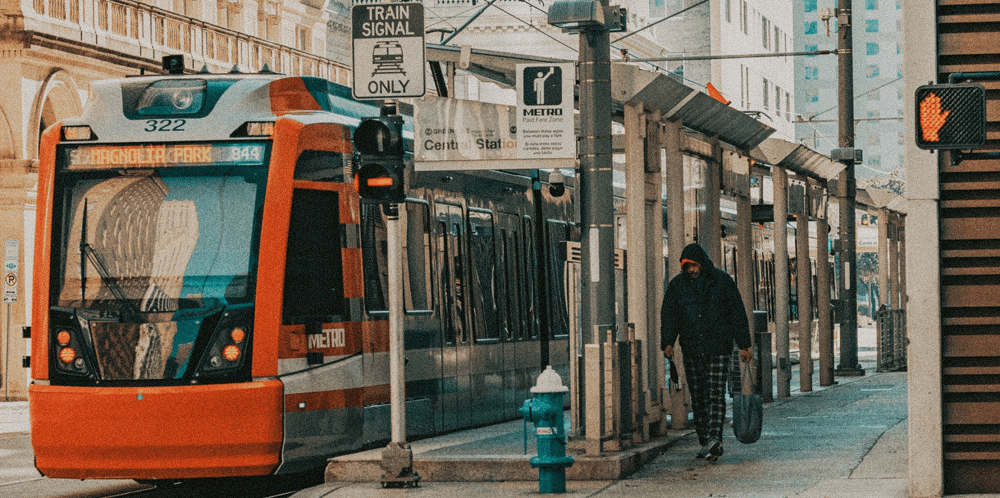 METRORail
Houston's METRORail network is relatively small, consisting of just three lines: green, purple and red. During the day, trains arrive every six to 12 minutes, beginning in the early morning, either 4.30am or 5.30am depending on the day of the week, and ending at midnight during the week or 2.20am on weekends.
Buses
Buses in Houston are a relatively comfortable way to travel. They arrive at regular intervals and generally run on time in the city centre. They operate seven days a week and nearly 24 hours a day. That said, the network is limited and many suburbs in Houston aren't adequately serviced by METRO buses. There are park-and-ride services, which allow commuters to drive to a bus station where they can leave their car and take the bus into the city. 
Useful links
---
Taxis in Houston
Taxis are readily available at designated ranks or along busy streets in the city centre. It's hard to catch a taxi on the street outside the downtown core, so it may be necessary to book one ahead of time. As destinations in Houston are often quite spread out, travelling by taxi can become expensive. That said the City of Houston has authorised a flat rate for all trips in the downtown area. 
Ride-hailing services such as Uber and Lyft are another option for getting around Houston and are accessible via their respective mobile apps. The cab company, Lone Star Cabs, also offers a ride-hailing app known as Curb.
Useful links
New arrivals looking to book a traditional taxi can download and use Curb. 
---
Cycling in Houston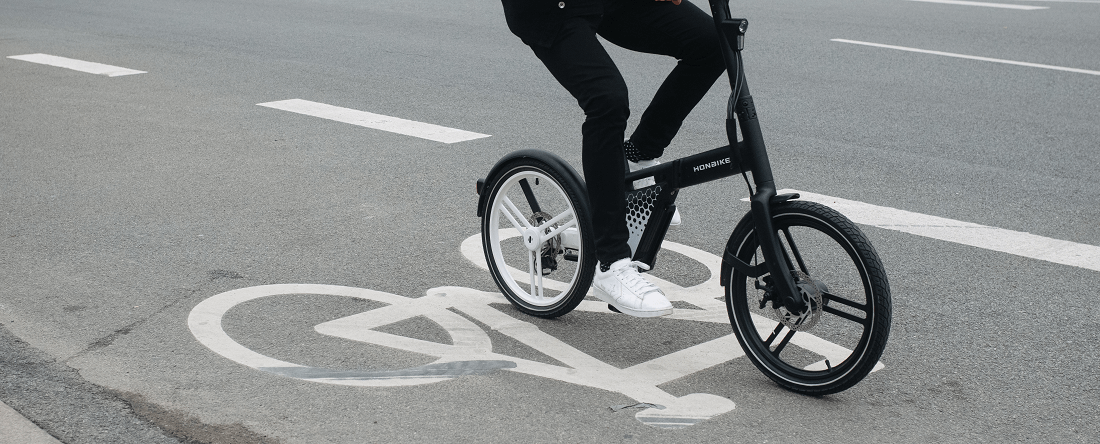 Due to Houston's hot climate and the fact that the city is so spread out, bikes are best used for recreational purposes rather than daily commutes. The city has several great cycle paths and several bike trails that run through its parks.
Houston has a bike-share system, Houston BCycle, which has over 150 stations and 1,100 bikes throughout central Houston. These stations are mainly found downtown, in the Museum District and the Med Center. The system has a pay-as-you-go option. Cyclists can also sign up for monthly or annual memberships.
Useful links
What do expats say about transport in Houston?

"You most definitely need at least one car per household given the size of Houston and the likely day-to-day distance you will travel. Uber is definitely the next best option, and depending on where you live, you can take the METRORail." Learn more about Vicky's expat experiences in Houston.

"Everyone drives, and drives fast! Teenagers need cars the moment they turn 16." Read more about Janice's expat experiences in Houston.
---
Further reading
►Areas and Suburbs of Houston provides a great overview of popular neighbourhoods in the city.
Photo credits: Driving stock image by Dan Gold; Rail in Downtown Houston by Sally: Man cycling to work by Honbike. All sourced from Unsplash.
Are you an expat living in Houston?
Expat Arrivals is looking for locals to contribute to this guide, and answer forum questions from others planning their move to Houston. Please contact us if you'd like to contribute.
Expat Health Insurance
Cigna Global Health Insurance - 10% off any plans bought in November and December 2023

With Cigna, you won't have to rely on foreign public health care systems, which may not meet your needs. Cigna allows you to speak to a doctor on demand, for consultations or instant advice, wherever you are in the world. They also offer full cancer care across all levels of cover, and settle the cost of treatments directly with the provider. Cigna is currently offering a 10% discount for seniors (over 60) on their Silver package.
Moving Internationally?
International Movers. Get Quotes. Compare Prices.

Sirelo has a network of more than 500 international removal companies that can move your furniture and possessions to your new home. By filling in a form, you'll get up to 5 quotes from recommended movers. This service is free of charge and will help you select an international moving company that suits your needs and budget.

Get your free no-obligation quotes from select removal companies now!