Houston has long been a popular city for expats and American citizens moving from other states. Many people are drawn to the city's excellent healthcare system and vibrant nightlife. That said, living in Houston does have its negative points, like a lack of good public transport options and expensive electricity, though most residents agree that the positives far outweigh the negatives. 
Below are some of the pros and cons of moving to Houston, Texas.
---
Weather in Houston
+ PRO: Winters are mild
Balanced with a scorching hot summer and a wet hurricane season is a beautiful fall and spring and a mild winter. From November through April, Houston tends towards much more reasonable temperatures and beautiful weather – be warned, however, this is also construction season. Diversions and road closures may be in place.
- CON: Weather can be extreme in summer
Locals claim Houston has two seasons; hot and hotter. The summer months can be sweltering, with temperatures often reaching almost 100°F (40°C). This can be overwhelming for expats hailing from countries with milder summer temperatures. 
Hurricane season (June to November) can often bring torrential rain and severe flooding. Houston doesn't have a great drainage system, so when it rains, it usually takes a while for the water level to recede. 
---
Lifestyle in Houston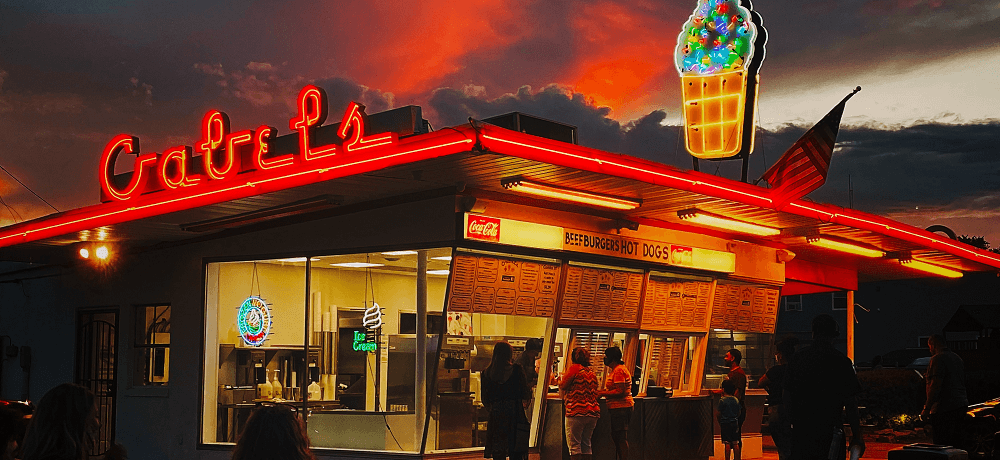 + PRO: There is a huge eating out culture
The culinary scene in Houston is huge – ranging from an exceptional food-truck culture to vibrant and plentiful casual dining options, and everything in between. With cuisines from every corner of the world, residents won't find themselves at a loss for something new to try. Eating out typically won't break the bank either.  
+ PRO: Wide range of activities available
Houston is a lively and vibrant city. It has both pro- and minor-league sporting teams, great venues for music concerts and shows, a renowned museum district and plenty of options for family-friendly things to do. The city has several international festivals every year which draw crowds from neighbouring cities and states. A lot of these events and activities are low-cost or free. 
- CON: Restaurants close down frequently
Consistency can be an issue in many places. Newcomers will often find themselves arriving at a favourite restaurant only to discover that it has closed down or been replaced. Turnover for restaurants is quite high in Houston. 
---
Cost of living in Houston
+ PRO: It's cheaper than the rest of the USA
The cost of living in Houston is cheaper than the US average, with fuel, accommodation and entertainment prices being on the lower end of the scale. Public schooling is also free to all new families, no matter where they're from. 
- CON: Electricity can be costly
Electricity is expensive in Houston. Electric bills are on average 24 percent higher than in the rest of the USA. Prices are often even higher during the summer months due to air conditioning constantly running owing to the overwhelming heat.
---
Healthcare in Houston
+ PRO: There are excellent healthcare options
Houston is one of the medical care centres of the world and, as a result, healthcare in Houston is exceptional. The wealth of options available for treatments is extensive. There's no shortage of second opinions, and waiting lists are often non-existent or incredibly short. 
- CON: Healthcare can be expensive
Unfortunately, the cost of healthcare is an issue, and it's a nationwide issue. Houston actually falls short of both the state and national average government expenditure for healthcare. Figuring out the insurance system can also be incredibly confusing and time-consuming. 
---
Accommodation in Houston

+ PRO: There are loads of options available
Whether searching for a one-bedroom apartment, or a five-bedroom house with a pool and yard, Houston has a plethora of accommodation options available. There seem to be constant new-builds sprouting up across the greater Houston area, and there's also a wealth of choice of more established properties for those looking for something a little more residential. 
- CON: Heavy traffic will influence where one lives
Pay attention to the traffic and congestion when picking a home. Working in the city means new arrivals may need to commute to a neighbouring area, but Houston rush hour can leave residents stuck in traffic for upwards of an hour depending on where they live. 
---
Education in Houston
+ PRO: Plenty of excellent schools to choose from
Houston has some top-notch international schools, offering a strong academic portfolio with options for the International Baccalaureate, the French Baccalaureate and the British A-Levels. Some public schools are also highly rated, and many newcomers are choosing these options when it comes to their children's schooling.
- CON: Private education can be expensive
As in many cities, the cost of private education in Houston can be expensive. Though there's a wide range of prices, most schools are costly. Many private schools and international schools will also have extra fees to keep in mind like uniforms and school excursions.
---
Getting around in Houston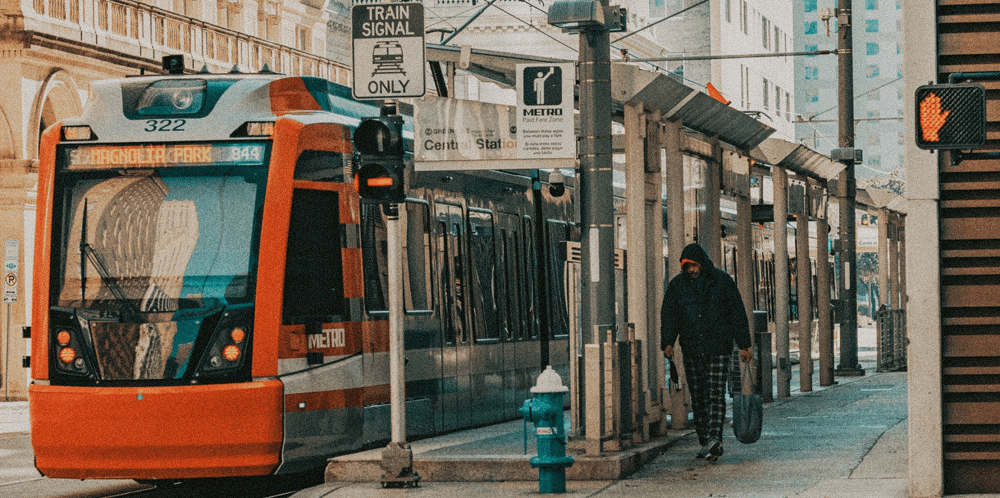 - CON: It can be hard to get around
Houston is one of the top 10 biggest cities in the USA by area, as such, everything is pretty well spaced out and walking in many areas isn't an option. Poor public transport links are also an issue in the city, and grabbing an Uber can be costly. So most people who live in the greater Houston area own and drive their cars.
+ PRO: Varied transport options for shorter distances
While public transport in Houston is quite limited, there are buses, a light rail system and a bicycle sharing programme. The City of Houston has also authorised a flat rate for taxis in Downtown Houston, and this applies to multiple riders, making it affordable to travel around the downtown area. 
What do expats say about living in Houston?

"It's a stark contrast from the British weather, which in turn, has increased our quality of life significantly, owing to the fact you can be outside most of the time. The food is exceptional in Houston so if you're moving here, bring your appetite." See what else Vicky has to say about her experience living in Houston. 

"The healthcare system is prohibitively expensive and I spent every day for over seven years worried that I'd be hit by a car and end up bankrupt." Las, an Irish expat, shares how she adapted to life in Houston in her interview. 
---
Further reading
► For more information on the city, read Frequently Asked Questions about Houston
Photo credits: Restaurant in Houston by Jon Tyson; Suburban home in Houston by Adrian N; Metro in Houston by Sally Hhu
Are you an expat living in Houston?
Expat Arrivals is looking for locals to contribute to this guide, and answer forum questions from others planning their move to Houston. Please contact us if you'd like to contribute.
Expat Health Insurance
Cigna Global Health Insurance - 10% off any plans bought in November and December 2023

With Cigna, you won't have to rely on foreign public health care systems, which may not meet your needs. Cigna allows you to speak to a doctor on demand, for consultations or instant advice, wherever you are in the world. They also offer full cancer care across all levels of cover, and settle the cost of treatments directly with the provider. Cigna is currently offering a 10% discount for seniors (over 60) on their Silver package.
Moving Internationally?
International Movers. Get Quotes. Compare Prices.

Sirelo has a network of more than 500 international removal companies that can move your furniture and possessions to your new home. By filling in a form, you'll get up to 5 quotes from recommended movers. This service is free of charge and will help you select an international moving company that suits your needs and budget.

Get your free no-obligation quotes from select removal companies now!