New arrivals on the hunt for accommodation in San Diego will find that the city offers a considerable variety of housing and a diversity of neighbourhoods. Prospective tenants will have plenty of options, like affordable apartments, single-family homes in the suburbs and luxury beachfront estates.
Many of those who move to the city rent accommodation first while getting to know their environment and the market before making a commitment to buy. If they don't intend on staying for the long term, expats in San Diego generally prefer to rent.
---
Areas and suburbs in San Diego
With more than 100 neighbourhoods, San Diego's areas and suburbs are as diverse as its landscape and residents. New arrivals moving to the city are sure to find a neighbourhood that perfectly suits their budget and personality.
Newcomers to San Diego will have their pick between urban, suburban and beachfront living. Families with children typically prefer suburban and beachfront neighbourhoods because of their easy access to green spaces and sizeable, family-friendly accommodation. Pacific Beach, Hillcrest, Carlsbad and Kensington are some of the most family-friendly areas in San Diego, and they all boast beautiful freestanding homes, easy access to transport links and proximity to excellent public schools. 
Young professionals, retirees and single new arrivals will love neighbourhoods such as Little Italy and East Village in downtown and Encinitas on the coast. These areas are well-loved for their lively and diverse communities, as well as the wonderfully unique eateries, bars and cafés lining their streets. The only downside to these hugely popular neighbourhoods is the demand and price for accommodation, which can both be high. New arrivals looking to snag a good deal in one of these neighbourhoods must act fast. 
See Areas and Suburbs in San Diego for more on the city's neighbourhoods. 
---
Types of accommodation in San Diego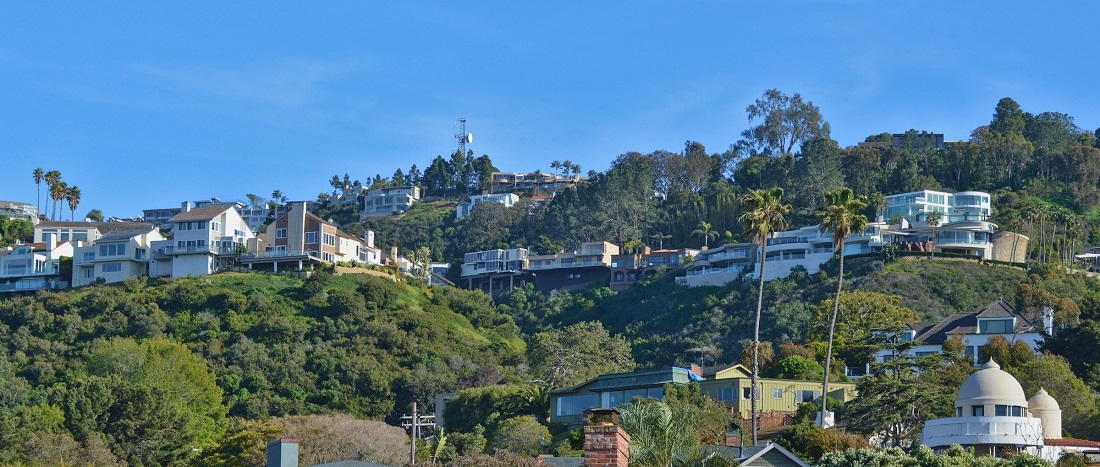 Having formed through waves of changing architectural trends, San Diego is a diverse city with a variety of accommodation options. Choices range from apartments and high-rise condominiums in pedestrian-friendly urban districts to Spanish-styled homes and stately mansions in picturesque neighbourhoods.
---
Finding accommodation in San Diego
The internet is a valuable resource for newcomers on the hunt for a new home, providing them with access to a wide variety of rental websites and online classifieds. Property sections in print media are another choice resource. Seeing a property in person is the best way for house hunters to make a considered decision, and opportunities can arise from exploring and responding to a neighbourhood's for sale and rental signs.
A real estate agent is also a good choice, as these specialists have intimate knowledge of the various neighbourhoods in the city and may have access to property listings before they are advertised publicly.
---
Renting accommodation in San Diego
Properties can get snapped up quickly in San Diego, so expats should be ready to act quickly if they find a place they like.
Making an application
Once a prospective tenant has found a property they like, they submit a lease application. They will need to show proof of income and provide their social security number and identification details. It is likely that prospective tenants will be subject to a credit check, which may be an issue for expats who have yet to build a credit profile in the country. Still, expats may be able to bypass this by securing a guarantor. 
Leases, costs and fees
Tenants will need to put down a security deposit, usually the equivalent of one or two months' rent. In addition, they will be expected to pay for their first month upfront. House hunters must also be prepared to pay a rental application fee. Lease length can vary, but most leases are signed on a six-month or one-year basis. 
Read Accommodation in the USA for more on rental processes in the country.
---
Utilities
Utilities such as water, electricity and gas may or may not be included as part of the rental price – expats should inquire about this before signing the lease. Residents who will be renting a property in San Diego will likely need to set up their utilities.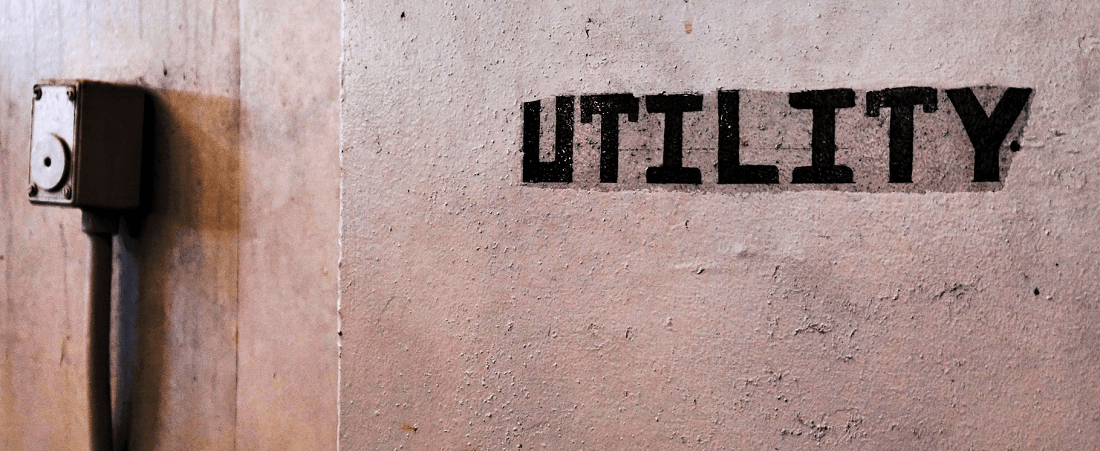 Electricity and gas
San Diego Gas and Electric is the primary electricity and mains gas supplier in the city. To start or stop a service, newcomers will need to call or visit a local San Diego Gas and Electric branch. Digitally inclined new arrivals can also start a service online using the company's intuitive website.
They will simply need to supply their social security number, address and bank account details to get set up in a couple of minutes. It's recommended to start the gas and electricity services at least a week before moving in to ensure they have access to these essential services upon moving in. 
Water
Most of the drinking water in San Diego comes from the Colorado River. The San Diego County Water Authority manages water distribution in the city. Tenants renting accommodation in San Diego can simply fill out an online form, supplying their identification, contact details, service address and the owner's details to start the water and sewer service. Tenants are advised to begin this process at least a week before moving in, as it could take up to five days to get a response to their request. 
Bins and recycling
The City of San Diego Environmental Services manages waste collection across most of San Diego. Residents in San Diego must ensure they place their city-provided containers at the designated collection point by 6am on their scheduled collection days. It is essential that the containers are removed by 6pm on the collection day. 
There are restrictions on what can be placed in the rubbish container. Regular household waste, animal waste, broken glass, wet ashes or sawdust and empty hazardous materials containers are allowed in the containers. Household hazardous waste, medical waste and universal waste are some of the disallowed items. Tenants can contact Environmental Services for disposal information. 
San Diego has several recycling programmes for its residents to take part in. The biggest among them is the Zero Waste Plan, which was accepted by the City Council in 2015. This initiative aims to ensure that San Diego is a zero-waste city by 2040. Additionally, the city's government has entered into an agreement with a private company to secure discounts for composting bins for its residents. 
Useful links
---
Further reading
►Areas and Suburbs in San Diego gives insight on the best places to live in the city
►Accommodation in the USA gives more information on real estate in the country
What do expats say about housing in San Diego?

"There is a huge variety for both buyers and renters, from homes and condos to apartments and lofts, and you can choose between many different neighbourhoods including several different downtown areas, the city centre or the city's outskirts where properties are bigger. It is expensive and you will want to do due diligence before settling into one area. San Diego is a big county with lots of variety." Read more about the experiences of Quinne, a South African expat who lived in San Diego for many years.
Photo credits: Housing in La Jolla by Daniel Gimbel; Utility by Matteo Grassi. Both from Unsplash. 
Are you an expat living in San Diego?
Expat Arrivals is looking for locals to contribute to this guide, and answer forum questions from others planning their move to San Diego. Please contact us if you'd like to contribute.
Expat Health Insurance
Cigna Global Health Insurance - 10% off any plans bought in November and December 2023

With Cigna, you won't have to rely on foreign public health care systems, which may not meet your needs. Cigna allows you to speak to a doctor on demand, for consultations or instant advice, wherever you are in the world. They also offer full cancer care across all levels of cover, and settle the cost of treatments directly with the provider. Cigna is currently offering a 10% discount for seniors (over 60) on their Silver package.
Moving Internationally?
International Movers. Get Quotes. Compare Prices.

Sirelo has a network of more than 500 international removal companies that can move your furniture and possessions to your new home. By filling in a form, you'll get up to 5 quotes from recommended movers. This service is free of charge and will help you select an international moving company that suits your needs and budget.

Get your free no-obligation quotes from select removal companies now!