When it comes to shopping and lifestyle in San Diego, expats will have a dizzying selection of options. Shopaholics have access to countless shops, boutiques and malls. Night owls can choose from rooftop bars, live music, karaoke and more. Family-oriented new arrivals, on the other hand, will find the city is home to an array of attractions to keep the little ones busy, such as the San Diego Zoo, various family beaches and a host of museums.
---
Shopping in San Diego
Newcomers to San Diego will be spoilt for choice when it comes to shopping in San Diego. Whether searching for designer labels at shopping centres or bargain buys at vintage boutiques, there is a range of options for city residents.
The city boasts a slew of malls, from family-friendly outdoor centres to luxury shopping complexes. Prominent among these is Fashion Valley, a 200-store mall in Mission Valley that hosts well over 18 million visitors a year. The mall offers designer stores such as Gucci and Jimmy Choo, department stores such as Macy's and Nordstrom, and a wide selection of restaurants and bistros.
For bargain hunters, there are outlet centres all over the city that offer discounts on designer labels and brand names.
There are also several neighbourhoods in San Diego that are well-known for being shopping districts. Areas such as Little Italy, La Jolla, Mission Hills and the Gaslamp District go over and above the standard shopping experience, offering a variety of antique stores, arts-and-crafts boutiques and restaurants.
---
Nightlife and entertainment in San Diego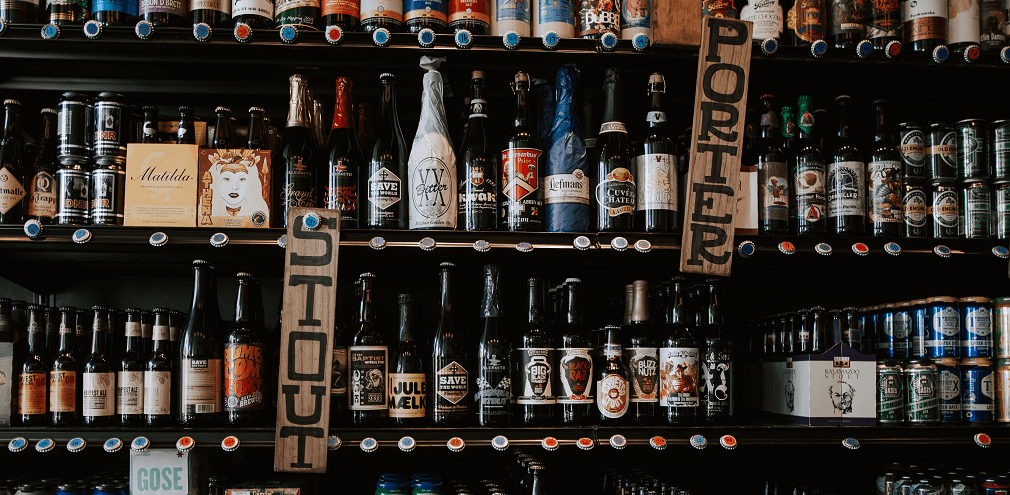 The city comes alive after dark with a variety of nightclubs, music venues and bars. The Gaslamp District is especially well known, and the easily walkable neighbourhood offers revellers everything from jazz clubs to outdoor bistros.
San Diego's repertoire isn't limited to jazz though, and patrons have a variety of venues available featuring everything from DJs and karaoke to live rock bands and flamenco dancers. Bar hoppers will be happy to know that the city offers options from old-style pubs to wine bars and exclusive speakeasies with unfamiliar labels.
The city is known as the 'craft beer capital of America' and is home to more than 150 breweries of various sizes. Craft beer connoisseurs can go for a tour of most of these establishments or enjoy one of the many events celebrating the city's craft beer scene, such as the San Diego International Beer Competition.
---
Eating out in San Diego
With local produce and seafood delivered fresh from the dock, the city is a major attraction for some of the USA's most talented chefs. Everything from food truck snacks to gourmet cuisine is available in San Diego.
Wine lovers will be pleased to know that a trip to North County leads to one of the finest grape-growing regions in the western US. Crossing through mountain valleys, newcomers with a taste for the finer things in life are sure to enjoy exploring hillside vineyards and visiting family wineries that offer regular tours and tastings.
---
Outdoor activities in San Diego
Whether enjoying the beauty of San Diego's natural landscape, watching one of the city's sports teams or visiting one of the numerous outdoor attractions, new arrivals who love the outdoors will be right at home in San Diego.
Balboa Park spans 1,200 acres and offers virtually endless outdoor activities. Highlights include the Japanese Friendship Garden as well as Pepper Grove Park, which provides shade for one of the best family picnic spots in the city. The San Diego Botanical Garden is another favoured green space in the city, offering miles of garden trails, countless numbers of plant and bird species, as well as events such as concerts, exhibits and festivals.
New arrivals with a yearning for the great outdoors will enjoy places like the Torrey Pines State Natural Reserve, which offers hiking trails against a backdrop of pine forests, sandstone canyons and Pacific Ocean views.
---
What's on in San Diego
San Diego is well known for its diversity, and it shows in its annual events calendar. Residents get to enjoy a variety of festivities that celebrate the city's natural beauty, its history and its culture. Offering everything from flower festivals to comic conventions, newcomers will be spoilt for choice when it comes to events in San Diego. Below are some of the most popular annual events in San Diego.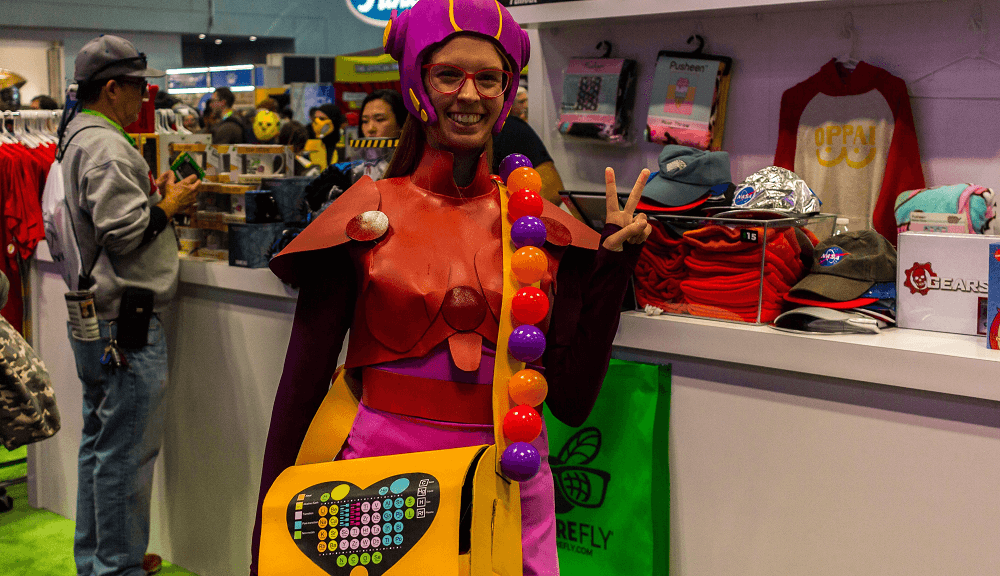 San Diego Museum Month (February)
With a 50 percent discount on entry fees at dozens of participating museums throughout San Diego, February is the perfect time for new arrivals to explore the city's wealth of history and culture. Lovers of art, history and nature will all be in seventh heaven with so many diverse museums from which to choose.
San Diego Rock 'n' Roll Marathon (June)
The Rock' n' Roll Marathon is a running event with a musical twist. On the marathon and half-marathon course, runners are urged along by local bands playing on course-side stages. There is also a finish-line festival running throughout the day and a free post-race concert to end the day on a high note.
San Diego Pride Festival (July)
More than 200,000 attendees from all walks of life congregate at Balboa Park for the colourful, cultural spectacle that is San Diego Pride. Dozens of musicians, bands and dance troupes can be seen at the city's premier LGBTQ+ event.
San Diego Comic-Con (July)
Arguably the city's most famous event, Comic-Con is the world's largest pop culture and comic book convention. Participants dressed as superheroes and sci-fi characters attend screenings of new films and video games, watch panel discussions featuring famous actors, directors and writers, and get to meet some of their entertainment heroes.
San Diego Bay Wine and Food Festival (November)
Some of San Diego's best restaurants, wineries, breweries and distilleries come together with celebrity chefs and thousands of attendees to celebrate all things food and drink at this annual festival. One of the biggest events of its kind in the country, the Wine and Food Festival is an excellent warm-up for the festive season.
Balboa Park December Nights (December)
For the past four decades, Balboa Park December Nights has brought together city residents to enjoy the festivities that take place beneath Balboa Park's Christmas lights. The largest free festival in San Diego, December Nights offers attendees a chance to enjoy live performances and a winter marketplace while munching on grub from the festival's speciality food stalls.
---
Further reading
►Check out Getting Around in San Diego for more information on getting to the best lifestyle spots in the city.
What do expats say about the lifestyle in San Diego?

"We settled in the suburbs of Carlsbad which is a beach town where the pace is very easy and slow. The air is clean, the landscape is beautiful and the people are friendly. Shopping and schools were all within walking distance. Our home was very much in the middle of suburbia where all the homes look and feel similar with many cul de sacs and immaculate sidewalks and parks. There is hardly any fencing except to keep dogs in backyards." Read more about the experiences of Quinne, a South African expat who lived in San Diego for many years.
Photo credits: Beer selection by Christin Hume: Woman at Comic-Con by Kashawn Hernandez. Both from Unsplash
Are you an expat living in San Diego?
Expat Arrivals is looking for locals to contribute to this guide, and answer forum questions from others planning their move to San Diego. Please contact us if you'd like to contribute.
Expat Health Insurance
Cigna Global Health Insurance - 10% off any plans bought in November and December 2023

With Cigna, you won't have to rely on foreign public health care systems, which may not meet your needs. Cigna allows you to speak to a doctor on demand, for consultations or instant advice, wherever you are in the world. They also offer full cancer care across all levels of cover, and settle the cost of treatments directly with the provider. Cigna is currently offering a 10% discount for seniors (over 60) on their Silver package.
Moving Internationally?
International Movers. Get Quotes. Compare Prices.

Sirelo has a network of more than 500 international removal companies that can move your furniture and possessions to your new home. By filling in a form, you'll get up to 5 quotes from recommended movers. This service is free of charge and will help you select an international moving company that suits your needs and budget.

Get your free no-obligation quotes from select removal companies now!