Jasmine is a Canadian expat who moved to Bergamo, Italy, in December 2014 to be with her fiance. While she admits that Italian bureaucracy and red tap are points of frustration, her overall quality of life has improved since she moved. Specific highlights for Jasmine include the architecture of the city and its historical elements.
Read more about Italy in the Expat Arrivals Italy country guide or read more expat experiences in Italy.
About you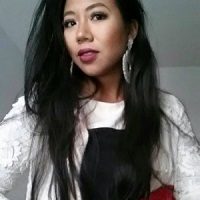 Q: Where are you originally from? 
A: Edmonton, Alberta, Canada
Q: Where are you living now? 
A:  Bergamo, Italy 
Q: When did you move here? 
A:  December 2014 
Q: Did you move here alone or with a spouse/family? 
A:  Alone
Q: Why did you move; what do you do? 
A:  Moved to be with my fiancé, I was a pharmacist and now am doing a mixture of blogging, freelance articles, and taking advantage of being a mothertongue English speaker for teaching and consulting. 
Living abroad
Q: What do you enjoy most about your host city? How would you rate the quality of life compared to your home country? 
A:  Just being able to walk around and enjoy the architecture and history everywhere which is something that cannot be equalled in North American cities. The quality of life is equal or higher to that of Canada, higher in the respect that there are more things that a person can enjoy that does not require money. 
Q: Any negatives? What do you miss most about home? 
A:  Negatives would be bureaucracy and red tape. I miss the multi-culturalism and friendliness of Canadians in general. 
Q: What are the biggest adjustments you had to make when settling into expat life here? Did you experience any particular elements of culture shock?
A: I have not experienced anything drastic. I had minor adjustments like getting used to taking public transportation but I assume language would be the hardest (I studied Italian prior to moving). 
Q: What's the cost of living compared to home? What is cheap or expensive in particular? 
A:  Housing and shopping is expensive. Food and groceries are equal or cheaper. The cost of living in general is probably a little bit higher than Canada. 
Q: How would you rate the public transport? What are the different options? Do you need to own a car?
A: The public transport in Bergamo is great, I was not used to taking buses but I've found them easy to navigate and they are usually on time. There is the train for going between cities and taxis that no one uses. A car would be more comfortable but not a necessity. 
Q: How would you rate the healthcare in your city? Have you had any particularly good/bad experiences with regards to doctors and hospitals? Are there any hospitals you would recommend?
A: I have not yet had to personally go although I've gone with my fiancé and also gone to organize his lab tests and my general impression is that it is very good. Just busy as probably any country. 
Q: What are the biggest safety issues facing expats living in your host city or country? Are there any areas expats should avoid?
A: No, perhaps petty theft or pickpocketing at worst. Bergamo is very safe. 
Q: How do you rate the standard of housing in the city? What different options are available for expats?
A:  Good. The options are more or less like in any city- apartments, shared apartments, larger homes available in the suburbs. 
Q: Any areas/suburbs you'd recommend for expats to live in?
A:  Most of the suburbs are well-equipped with at least a church, post office, bakery/bar within walking distance. Young expats would probably prefer to be central as the suburbs are much quieter and it's harder to meet people. 
Meeting people and making friends
Q: How tolerant are the locals of foreigners? Is there any obvious discrimination against particular religions or women etc.?
A: It depends who you talk to. Some are tolerant, others not so much. There is unfortunately some discrimination against non-Italians, especially for immigrants coming from Eastern Europe, Africa, and Muslims. This may be only in smaller cities though. 
Q: Was it easy meeting people and making friends? How did you go about meeting new people? 
A: Yes it is easy, there are Facebook groups and Meetup groups designed for this purpose and that is what I initially used. 
Q: Have you made friends with locals or do you mix mainly with other expats? What advice would you give to new expats looking to make friends? Any social/expat groups you can recommend?
A:  Living in Bergamo on Facebook and Bergamo English Speakers' Meetup group are two that I can recommend. I have a mix of friends. The only advice I can give is get your voice out there, participate in discussions on Facebook and make an effort to go to organized events.  
About working here
Q: Did you have a problem getting a visa or work permit? Did you tackle the visa process yourself or did you enlist the services of an immigration consultant?
A:  I have a working holiday visa which is specific to Canadian youth aged between 18 and 35. I tackled the process alone. I have heard getting a work permit is immensely more difficult though and the process would be near impossible without a consultant if you don't speak Italian. 
Q: What's the economic climate like in the city? Do you have any tips for expats looking to find a job there? Which resources did you find most useful?
A: Not great at the moment! Expats need to be flexible and creative and proactively looking and networking. There are not necessarily resources that are useful, it's more word of mouth. 
Q: How does the work culture differ from home? Do you have any tips for expats doing business in the city/country?
A:  In Milan, they work longer and harder hours however you get a longer break and the opportunity to go on coffee breaks throughout the day. Just don't expect to come in at 9am and leave promptly at 5pm. The people here put in extra effort in their work. 
And finally…
Q: Is there any other advice you would like to offer new expat arrivals?
A:  The only advice I have is to try to embrace the culture by learning the language and traditions. The most miserable expats are the ones longing for home and comparing every last detail of their new life to their old life.
~Interviewed March 2015