Whether planning a short visit or a permanent stay in the Czech Republic, expats should be aware that visa laws differ according to nationality. The applicant's nationality will determine the processes they need to follow and which visas they are eligible for in the Czech Republic.
---
Short-term visas for the Czech Republic
The Czech Republic is a Schengen country, so nationals of countries that are part of the Schengen Agreement, as well as a select few other nationalities, need not apply for visitor visas for a stay of 90 days or less. This includes citizens of the EU and the EEA as well as Switzerland, the US, Canada, Australia, New Zealand and others.
From 2024, non-EU citizens will need to apply online for an ETIAS visa waiver before travelling to the Czech Republic for security and screening purposes. It will only take a few minutes to fill in and will automatically be linked to the applicant's passport. Expats will still need to apply for a visa, as an ETIAS visa waiver is not a visa. 
Expats not eligible for visa-free entry will need to apply for a Schengen visa before their arrival at their nearest Czech embassy or consulate to be granted entry to the Czech Republic. They will need to submit a range of documentation, including proof of return, accommodation and financial means to support them during their stay in the country. 
Schengen visas entitle their holders to 90 days of travel within a six-month period to any Schengen-area country, including the Czech Republic. If travelling to multiple destinations, expats should be sure to submit the Schengen visa application to the consulate of the country in which they will spend the largest amount of time. While in the country, expats can apply to extend the validity of their Schengen visa by a further 90 days.
---
Long-term residence permits for the Czech Republic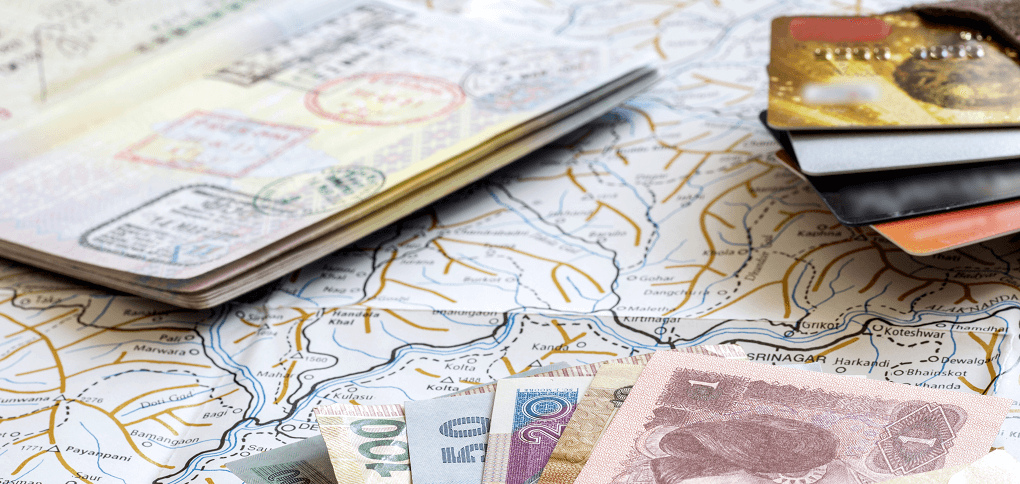 Non-EU nationals staying in the Czech Republic for three months and more must obtain a long-term residence permit. This must be for a specific purpose, such as work, study, research or family unification. Long-term residence permits are renewable and are granted for a maximum of two years.
Those intending to work will have to apply for an Employee Card or a Blue Card. These are primarily work permits but serve a dual purpose as long-term residence permits. A Blue Card is issued for positions requiring a high qualification, while an Employee Card is issued for positions that do not require a high qualification.
EU nationals are entitled to live and work in the Czech Republic without applying for work permits or resident permits.
---
Certificate of Temporary Residence in the Czech Republic
To stay for more than 90 days in the Czech Republic, EU citizens must report their intentions to the Foreign Police Department. They are also entitled to apply for a certificate of permanent residence if they wish, but it is not a precondition for their stay.
EU citizens will need to submit proof of identification, accommodation and travel medical insurance if they will not be employed while living in the Czech Republic. They must also pay a small application fee to obtain their registration certificate, and it will typically be issued within 30 days of beginning the application process. 
---
Permanent residence permit for the Czech Republic
Permanent residency can be applied for by both EU and non-EU nationals after five years of continuous residence in the country. The application must be done in person at a Czech embassy or consulate and will typically be concluded within six months. Once granted, a permanent residence permit is valid for 10 years.
*Visa requirements can change at short notice, and expats should contact their respective embassy or consulate for the latest details.
---
Further reading
►For more on working legally in the country, read Work Permits for Czech Republic
What do expats say about Czech visa processes?

"The visa process was quite frustrating in the first few years I was here and there weren't really any dedicated agencies set up at the time to help foreigners with it. Like a lot of expats at the time, I depended on Czechs I knew to go with me to offices and interpret for me. I got permanent residency after living here for five years. The bureaucracy for that is more streamlined and I could deal with it to a good degree myself.

When I speak with expats today who are on visas, it seems the visa process is more streamlined now than when I was dealing with it. There are also at least two specialist agencies in Brno set up to help expats navigate their visa paperwork and represent them to the various offices." Learn more about Kevan, a Canadian expat, and his experience moving to the Czech Republic. 
---
Are you an expat living in Czech Republic?
Expat Arrivals is looking for locals to contribute to this guide, and answer forum questions from others planning their move to Czech Republic. Please contact us if you'd like to contribute.
Expat Health Insurance
Cigna Global Health Insurance - 10% off any plans bought in November and December 2023

With Cigna, you won't have to rely on foreign public health care systems, which may not meet your needs. Cigna allows you to speak to a doctor on demand, for consultations or instant advice, wherever you are in the world. They also offer full cancer care across all levels of cover, and settle the cost of treatments directly with the provider. Cigna is currently offering a 10% discount for seniors (over 60) on their Silver package.
Moving Internationally?
International Movers. Get Quotes. Compare Prices.

Sirelo has a network of more than 500 international removal companies that can move your furniture and possessions to your new home. By filling in a form, you'll get up to 5 quotes from recommended movers. This service is free of charge and will help you select an international moving company that suits your needs and budget.

Get your free no-obligation quotes from select removal companies now!