Debbie Liebenberg is a South African expat who moved to the Czech Republic in 2012 to teach English. Although she misses South African food, especially the fresh fruits and vegetables, Debbie loves the distinct seasons of Prague, its efficient public transport system, affordable accommodation and feeling safe enough to walk around on her own at any time.
Learn more about the country in the Expat Arrivals 
Czech Republic Guide
 and read more 
Expat Experiences in the Czech Republic
.
About Debbie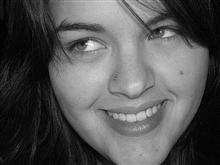 Q: Where are you originally from? 
A: South Africa
 
Q: Where are you living now? 
A:  Prague, Czech Republic
 
Q: How long have you lived in Prague? 
A:  Almost a year
 
Q: Did you move with a spouse/children? 
A:  No
 
Q: Why did you move; what do you do? 
A:  I moved there to teach English and travel Europe.
About Prague
Q: What do you enjoy most about Prague, how's the quality of life? 
A:  The safety. I can walk anywhere at any time and no one will bother me. Accommodation is affordable and transport is unbelievable. You can live here comfortably on a relatively low salary. This is also a great place to experience a real difference in the four seasons. You get summers reaching temperatures of 37 degrees and snowy winters below zero. Spring is colourful and autumn is stunning. The weather just makes the beautiful buildings and historical sites even more enjoyable. 
 
Q: Any negatives? What do you miss most about home? 
A:  The food. Czech's love their pork and dumplings but vegetables and fruits are scarce and of lesser quality compared to South Africa. I also miss fresh fish. 
 
Q: Is Prague safe? Are there any areas expats should avoid?
A: Absolutely. The only bad experiences I have heard of are with taxi drivers who charge tourists higher fares. You can easily avoid using taxis though because there are other 24-hour public transport options available. 
 
Q: How would you rate the public transport in Prague? Do you need to own a car, or is the public transport sufficient for getting around? What are the different options?
You definitely don't need a car. You can use the buses, underground, trams and trains to get around Prague. 
Q: How would you rate the healthcare in Prague?
A: It is difficult to find a doctor or pharmacist that speaks English. Fortunately, I haven't had any serious need for either of these.
About living in Prague
Q: Which are the best places/suburbs to live in Prague as an expat?
A:  Prague 1 and Prague 2 are the places where you can get by speaking English. This is the city centre and neighbouring suburb. 
 
Q: How do you rate the standard of housing in Prague?
A:  I found a fully furnished flat with all expenses included for a price that is much cheaper than anything in Cape Town of the same quality. 
 
Q: What's the cost of living compared to home? What is cheap or expensive in particular?
A:  Much cheaper than the bigger city equivalents. 
 
Q: What are the locals like; do you mix mainly with other expats?
A:  The older generations don't speak English, so it is difficult to interact with the majority. The younger people are friendly and easy to get along with. 
 
Q: Was it easy meeting people and making friends?
A:  Absolutely. 
About working in Prague
Q: Did you have a problem getting a work visa/permit for the Czech Republic?
A:  My only complaint is that I had to go back to South Africa to apply for a work visa as no European country will accept applications from South Africans. Other than that I recommend a company called Easy Visa as they helped me collect all the necessary documents and came with me to my appointments. I could never have done it without their help. 
 
Q: What's the economic climate like in Prague, is there plenty of work?
A: For teachers, absolutely. 
 
Q: How does the work culture differ from home?
A: I think the entry level rates are much higher than back home. I'm making almost four times more per hour than I did at my entry level job in South Africa. 
And finally…
Q: Is there any other advice you like to offer new expat arrivals?
A: Learn how to greet people and say thank you. I don't know how to speak Czech, but a few phrases have made locals friendlier towards me. This is a wonderful country, but there is definitely no place like home.

►Interviewed September 2013