Sandra Zottl is a Swiss blogger now living in Boston, Massachusetts – in this interview she shares her experiences of life in the USA.
To learn more about life in this US city, see the Expat Arrivals guide for Boston.
About Sandra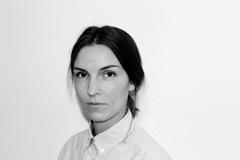 Q: Where are you originally from?
A: Zurich, Switzerland.
Q: Where are you living now?
A: Boston, Massachusetts.
Q: When did you move here?
A: November 2016.
Q: Did you move here alone or with a spouse/family?
A: I moved here with my spouse.
Q: Why did you move; what do you do?
A: We moved because of my husband's work as a visiting postdoctoral research fellow at a local university.
Living in Boston
Q: What do you enjoy most about Boston? How would you rate the quality of life compared to your home country?
A: Exploring a new life and having the privilege of living in a different environment is something I greatly appreciate. Boston and Cambridge are very international places where many talented and bright people come together from all over the world so you'll meet lots of awesome new friends. The quality of life is similar to the one back home I'd say.
Q: Any negatives? What do you miss most about Switzerland?
A: No negatives really besides obviously missing friends and family. What I also really miss is good bread, it's not that easy to find.
Q: What are the biggest adjustments you had to make when settling into expat life in Boston? Did you experience any particular elements of culture shock?
A: I was actually surprised at how quickly I got used to a new routine in a new surrounding so I can't really say that I experienced a culture shock.
Q: What's the cost of living compared to home? What is cheap or expensive in particular?
A: It is quite similar when it comes to rent and health costs. Eating out and grocery shopping in general are a bit cheaper (certain items can be more expensive though, like cheese for example, which is obviously highly relevant to a Swiss person).
Q: How would you rate the public transport in Boston? What are the different options? Do you need to own a car?
A: Growing up in a country spoiled in terms of public transportation, adjusting to the American public transportation system was….interesting. I don't mean to complain since I know that we're relatively well-off in Boston with our bus and subway network in comparison to other places in the US. But still, certain subway stations and trains look like they haven't been touched since the 70s (which they probably haven't).
Q: How would you rate the healthcare in your city? Have you had any particularly good/bad experiences with regards to doctors and hospitals in Boston? Are there any hospitals you would recommend?
A: Boston is well-known for hosting many prestigious hospitals and medical research facilities, which is something we really appreciate. The administrative side of healthcare can be extremely difficult though, especially when you're an expat.
Q: What are the biggest safety issues facing expats living in Boston? Are there any areas expats should avoid?
A: There aren't any issues really.
Q: Any areas/suburbs you'd recommend for expats to live in?
A: Cambridge, Somerville, Boston and Brookline are popular areas to live in.
Meeting people and making friends in Boston
Q: How tolerant are the locals of foreigners? Is there any obvious discrimination against particular religions or women etc.?
A: People here are very welcoming and friendly towards foreigners. If you tell them where you're from you're usually met with curiosity and they'll ask you about your home country.
Q: Was it easy meeting people and making friends in Boston? How did you go about meeting new people?
A: I was surprised by how quickly we were able to build a solid network of amazing friends. Since there are so many people from all around the world staying here, they are as interested in making new friends as you are. I highly recommend getting involved in your community, be it as a volunteer or in your workplace. This is how I was able to meet a lot of new people.
Q: Have you made friends with locals or do you mix mainly with other expats? What advice would you give to new expats looking to make friends? Any social/expat groups you can recommend?
A: I'll have to admit that I mostly mix with other expats. All my colleagues at work are Americans though. My advice to new expats would be to always be open-minded, stay curious and seize any opportunity to get to know locals or other expats. Never give up even if it can be a bit tiring in the beginning. Having your own little support network in the end makes it worth all the while.
And finally…
Q: Is there any other advice you would like to offer new expat arrivals?
A: Enjoy the experience, stay open-minded and make new friends!
– Interviewed in April 2018