With more than 27 years of experience as a leading IB school in Singapore, Chatsworth International School has solidified its place as an award-winning international school with a student and community-focused approach. Read on to learn more about the school's teaching philosophies, as well as general advice on culture shock, settling into expat life in Singapore, and how to choose the right international school.
Q: Tell us about Chatsworth International School. When was it founded, what is its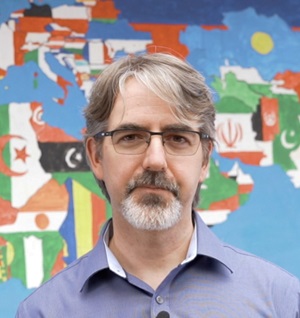 ethos, and what are its goals for the future? 
Chatsworth is a diverse and internationally-minded school that offers a truly international education to students of about 50 nationalities, from ages three to 18. The school is a product of a handful of teachers and students who founded it in 1995, with the mission to inspire, educate and enlighten, forming the core pillars and educational philosophy.
At Chatsworth, our community is central to who we are as a school. We believe that every child should have an equal opportunity to thrive and shine. We believe that strong caring relationships and continuous relationship building are the foundation to successful, happy, healthy, students, staff and families within our community.
Q: What curriculum does your school follow, and how does it benefit the students?
As an IB World School, we offer the International Baccalaureate (IB) Primary Years Programme, Middle Years Programme and Diploma Programme.
Students in IB world schools explicitly develop the Learner Profile, setting them up to be open-minded thinkers, principled communicators and reflective learners amongst other attributes. The IB curriculum is known for its holistic approach to education, which emphasises critical thinking and problem solving skills, developing learners to drive their own learning, be flexible and adaptable. Therefore, students who receive an IB education should find a transition from an IB curriculum to another syllabus easier.
Q: What factors should expats consider when choosing a school in Singapore?
It's really not much different from choosing a school for your children anywhere else in the world. Firstly, you want to find a school that matches your family's values. Parents have much to consider, and Singapore has a wealth of wonderful schools from which to choose. Parents will want to look at the curriculum on offer and extracurricular activities. The ability to get involved in the wider school community (for parents as well as students), the diversity of the staff and overall community (does it meet your needs and expectations as a parent?) are both key factors to consider as well. I would suggest that parents make a list of what is important to them and what they want in their child's new school, and then see which school best fits that list.
Q: Why would you encourage expats to choose an international school rather than a public school?
This is not really an option in the Singapore context, as places at public schools are competitive and limited. They are typically offered to Singapore citizens and those with permanent resident status ahead of expats. In most cases, international schools are the only option for expat families.
Q: Are there scholarships and financial aid available?
Chatsworth awards both full and partial scholarships for the IB Diploma Programme (Years 12 and 13). Full scholarships are available to both internal and external candidates applying to the IBDP programme each year. The full scholarship pays for 100 percent of a student's school fees and provides the student with a laptop to use for the duration of the Scholarship. The partial scholarship is only available to internal candidates and covers up to 25 percent of the school fees.
Q: How does a child gain admission? Are there tests and/or interviews? How can parents improve their chances of acceptance? Is preference given based on nationality or company sponsorship?
Families can apply for admission through the school's portal by providing the last two years of school reports. We will conduct interviews, observations and assessments if further information is required or if they require additional support. Chatsworth welcomes students from all nationalities and abilities. All applications are subject to review by the school. It is also important to note that Chatsworth's application process may not be the same as other schools in Singapore.
Q: Approximately how many countries are represented in the student body of Chatsworth International School? Are pupils mainly local or mainly international, or a mix?
At Chatsworth, we are truly international. As a non-selective school and one where there is no dominant nationality in our community, we accept students from all over the world. Presently, there are more than 50 nationalities represented in our student body and almost 25 in our faculty.
Q: Do children seem to go through much culture shock when moving to Singapore? If so, what aspects of culture shock do you most see in students?
We do not see much culture shock for students here in Singapore, at least not in the way we usually see it in adults. For one, all new Chatsworth students are paired with another student 'buddy' from the first day, and students very quickly form new friendships. It is very common to have new parents remark on how quickly their child has settled into the school.
Q: How would you advise parents to prepare their children for a new school in Singapore?
Bring your children along on the tour of the school so that they can also get a sense of the school's culture and values. Both parents and children should attend the orientation, as it is key to familiarising themselves with all the important information the family needs to know about the school. For the younger children in particular, parents should talk to them about the new school they will be attending, the new friends they will be meeting, the teachers and their new routines. They should also remind their children that the teachers are always there for them should they need any help.