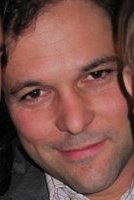 Alex de Goederen is from the Netherlands originally and now lives in Delhi, India, where he has set up his own real estate consultancy. Alex has a Masters degree in Financial Economics at the University of Amsterdam, and has spent a lot of time evaluating and financing real estate projects in the Netherlands. Due a long-standing love affair with India, he moved here with his wife, in the beginning of 2008, where he joined DTZ International. Alexander worked for DTZ in the Occupation, Development and Marketing (ODM) department, where he established a broad know-how of the Indian real estate market.
Read more about Delhi in the Expat Arrivals expat guide to Delhi or read more expat experiences of India.
About Alex
Q: Where are you originally from?
A: The Netherlands, Amsterdam
Q: Where are you living now?
A: New Delhi, Golf Links
Q: How long you have you lived in Delhi?
A: 3.5 yrs
Q: Did you move with a spouse/children?
A: With my wife. In Delhi we have two children, a boy (2.5yrs) and a girl (4 months)
Q: Why did you move to Delhi; what do you do?
A: Adventure and interest in developing countries. I am a real estate consultant serving the expat market.
About Delhi
Q: What do you enjoy most about Delhi, how's the quality of life?
A: The hustle and bustle of the city, the culture Delhi has to offer, the business opportunities the city gives and the new friends you can make every day.
Q: Any negatives? What do you miss most about home?
A: The heat and dust can be really bad in Delhi. I miss the good European food, the efficiency of the Dutch and the clean air.
Q: Describe an ideal way to spend a weekend in Delhi?
A: Having breakfast with my kids in the garden, going for a round of Golf with friends at Delhi Golf Club and going out for dinner at a nice outside restaurant.
About living in India
Q: Which are the best places/suburbs to live in Delhi as an expat?
A: Golflinks, Jorbagh, Malcha Marg, Shantiniketan, Westend and Vasant Vihar.
Q: How do you rate the standard of accommodation?
A: Price/quality is bad in Delhi. The rental rates can be really expensive, but the quality of your house can be very poor.
Q: What's the cost of living in Delhi compared to home? What is cheap or expensive in particular?
A: At the end of the month it is comparable. Housing is much more expensive, going out for dinner is as expensive (food is cheap but drinks are very expensive), local groceries are very cheap, taxi's are cheap, your housekeeper, driver, nanny are very cheap.
Q: What are the locals like; do you mix mainly with other expats?
A: No, Indians are very social and interested, so we have a mix of expats and Indians as our friends.
Q: Was it easy meeting people and making friends in India?
A: Yes. There are a couple networks around like Delhi Babies, Delhi Network and Internations which really help to get you started in Delhi. From there, it is quite easy to make friends, most people are very much open for a nice chat, dinner or party.
About working in Delhi
Q: Did you have a problem getting a work visa/permit?
A: No, only the visa extension is very hard to get and takes a lot of time.
Q: What's the economic climate like in Delhi, is there plenty of work?
A: Enough work and enough business opportunities. I started my own real estate agency three years ago which is mainly focused on residential and commercial leasing for Expats and MNC's. We were one of the first foreigners to really focus on Residential Leasing which gave us a unique USP. Many expats feel more comfortable with us because we are western and can relate more to their needs than local agents. So this has drawn a lot of business over the past years.
Q: How does the work culture in India differ from home?
A: The work culture in India is completely different. Efficiency wise, time-wise, accuracy wise, timely delivery wise, ethical wise, etc.  I am from Holland, so when someone says that he will do something before a certain time and date, that will normally be the case. However, in India this is normally not the case, Indians have difficulty maintaining timelines and delivering what is promised. Also, there is a lot of attrition within companies, so loyalty is hard to get sometimes. These are a few differences, but there are so many other examples.  
Family and children
Q: Did your spouse or partner have problems adjusting to their new home?
A: No, my kids were born here so they are used to Delhi. And my wife knew India better then I did before we came to India.
Q: Did your children settle in easily?
A: Yes
Q: What are the schools like, any particular suggestions?
A: There are good pre-schools in India, and I hear good stories about the high schools. For pre-school there is the Learning Tree, Happy Feet, Magic Years, and for high school you have the International French/American/ British/ German Schools as well as the good local schools: Vasant Valley, Sri Ram School and Modern School to name a few.
Q: How would you rate the healthcare?
A:  Very good, better than in Holland.
And finally…
Q: Is there any other advice you like to offer new expat arrivals?
A:  Be patient, expect the unexpected and do not believe everything Indians tell you.  Price is a great example, because the prices are always 20 percent to 50 percent too high.
~ interviewed June 2011
Are you an expat living in India? We'd love to hear your story. Open the questionnaire here, copy into an email and send it back to info@expatarrivals.com