Elliot Rosenberg is an American expat living in Brazil. He lives in Rio de Janeiro and is the CEO and founder of Favela Experience, a travel company that provides authentic homestays and apartment rentals for travellers in Rio's favelas. You can read more about him and his company at favelaexperience.com.

Read more about the country in the Expat Arrivals Brazil guide or read more expat experiences in Brazil.
About Elliot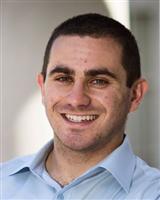 Q: Where are you originally from? 
A: I'm originally from Los Angeles, California in the United States, but I've also spent significant time in Santiago, Chile and Charlottesville, Virginia in the United States.
Q: Where are you living now? 
A:  I'm staying in Vidigal in Rio de Janeiro, Brazil.
Q: When did you move to Brazil?
A:  I originally lived in the city of São Paulo in 2011 and then São José dos Campos in the state of São Paulo in 2012. Since then, I've been coming to Rio frequently and now live here.
Q: Why did you move; what do you do? 
A:  I moved because Rio is the most beautiful big city in the world and to start my travel business here. As CEO and Founder of Favela Experience, I help provide authentic homestays and apartment rentals for travellers in Rio de Janeiro's favelas – now safe urban communities with vibrant culture. We offer short-term housing for visitors and longer-term housing for expats in the heart of Rio's exclusive South Zone at prices that beat other accommodations. The safety, comfort and central location of our accommodations will shatter your previous, negative ideas about favelas perpetuated by the media.
About Rio de Janeiro
Q: What do you enjoy most about Rio de Janeiro, how's the quality of life? 
A: The culture is relaxed, amicable, and fun-loving compared to most work-centric Western cultures. From an interpersonal relationship perspective, it's easy to make friends here. Moreover, the natural setting is unparalleled – bustling beaches amid lush forests and vertical, rocky peaks. It also never gets cold! Finally, the fruits and juices here are spectacular. Go to a juice bar (located at seemingly every block in the city) and order something unfamiliar. You'll taste flavours you didn't know existed. I recommend açai na tigela batido com banana, especially at Bibi Sucos.
Q: Any negatives? What do you miss most about home?
A:  The traffic and visible, dire social inequalities are my largest gripes. Honestly, I miss an affordable, healthy grocery store chain in the US called Trader Joe's because of its plethora of organic foods. It's very hard to find organic food at reasonable prices in Brazil. Diets here are becoming increasingly unhealthy as more processed food becomes available, so obesity is becoming more common. In addition, I miss the quality and affordability of gyms.
Q: Is Rio de Janeiro safe? Are there any areas expats should avoid?
A: The city is safe if you're educated about the security of certain places at certain times. You can't carelessly wander around here like in many Western cities. I feel safer in certain favelas than I do in some of the more touristy neighbourhoods such as Lapa and Copacabana, especially at night. Don't let classist, well-to-do Brazilians scare you from going to or living in favelas. With the 2014 FIFA World Cup and 2016 Summer Olympics in Rio, the government has installed new 24/7 police in many favelas. 
Q: How would you rate the public transport in Rio? What are the different options? Do you need to own a car?
A: At least compared to my home city of Los Angeles, which has a very low standard, public transport here is reasonable, but most locals and foreigners complain about it. The transport situation is changing in advance of the mega events here with metro line and bus rapid transit extensions planned. The main options are the metro, which has limited reach, and buses. There used to be more private vans, but recently the government regulated them and restricted their routes. I still don't think you need to own a car if you stay in the city.
Q: How would you rate the healthcare in Brazil?
A: Public healthcare is universal here, but its quality and speed are mediocre compared to private options. I've actually never gone to a hospital or health clinic in Brazil. One thing I've had trouble with is obtaining certain medications at pharmacies here, but a lot of medications you'd need prescriptions for in the US don't require prescriptions here.
About living in Rio de Janeiro
Q: Which are the best places/suburbs to live in Rio de Janeiro as an expat?
A:  Everywhere in the South Zone (Zona Sul), including Copacabana, Ipanema, Botafogo is on average more developed, wealthier, and picturesque than the rest of the city. As such, most expats live here. The Bohemian neighbourhood of Santa Teresa is also becoming popular.
Q: How do you rate the standard of housing in Rio?
A: This is highly variable, but I've been to many expensive apartments in the South Zone that were in shockingly outdated and dilapidated conditions. 
Q: What's the cost of living compared to home? What is cheap or expensive in particular?
A: According to a recent study by Mercer Consulting, Rio is actually the 13th most expensive city in the world, so the cost of living here seems on par or even more expensive than in Los Angeles. Rent, in particular, is very expensive in the South Zone, but living in a favela will save you a lot across the board on most expenses.
Q: What are the locals like; do you mix mainly with other expats?
A:  People here are very friendly, but cariocas (Rio residents) are relatively non-committal in social and professional situations. It can also be hard to make meaningful, non-superficial friendships here. My friends are a mix of foreigners and locals. If you're new to the city, meeting people through expat groups, Facebook groups around certain interests, and CouchSurfing's social events are good options. English-speaking meet-ups are also a possibility, but people there might not let you practice your Portuguese!
Q: Was it easy meeting people and making friends in Rio?
A: As I mentioned before, meeting people is easy, but forming more meaningful relationships with locals can be challenging.
About working in Rio de Janeiro
Q: Did you have a problem getting a work visa/permit for Brazil?
A: Work visas are difficult because an organisation must sponsor your visa, but I've never tried to get one.  
Q: What's the economic climate like in Rio, is there plenty of work?
A: Official unemployment numbers are very low, and Brazilian organisations need qualified (ideally Portuguese-speaking talent), but Brazil's immigration restrictions make it difficult for foreigners to work here.
Q: How does the work culture differ from home?
A: Everything is more relaxed and working hours are shorter. Furthermore, professional advancement is based more on connections and background than merit, but this is slowly changing.
And finally…
Q: Is there any other advice you would like to offer new expat arrivals?
A: Give the favelas a chance, try the açaí, and wear sunscreen!

~ Interviewed June 2013