Murphy is an American expat living in Buenos Aires. Having initially moved to the city to study, he has been living and working in Buenos Aires for the past six years. He loves the mix of Latin American charm and European flare of the city, as well as the friendly nature of the Argentine people.
Read more about expat life in Argentina in our Expat Arrivals Argentina country guide or read more expat experiences in Argentina.
About Murphy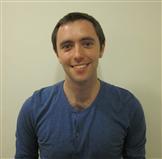 Q: Where are you originally from?
A: I am originally from Portland, Oregon, USA.
Q: Where are you living now?
A: I now live in Buenos Aires, Argentina.
Q: How long have you lived here?
A: I have lived in Buenos Aires since July 2006, so about six years.
Q: Did you move with a spouse/children?
A: No, but I currently live with my boyfriend who is Argentine.
Q: Why did you move; what do you do?
A: I originally moved to study, but decided to stay to live and work. I currently work at a Spanish school and study abroad program.
About Buenos Aires
Q: What do you enjoy most about Buenos Aires, how's the quality of life?
A: I love that Buenos Aires is a melting pot of Latin American charm and European flare. You can find the South American lifestyle but with roots of all the immigrants from Italy, Spain and other countries. An example is the food is very Italian-based with lots of pasta and pizza, while you can still spend a lazy Sunday drinking mate in the local plaza.
I always wanted to live in a big city, and Buenos Aires definitely offers that. I love the fact that the city is so filled with cultural activities that one can spend months experiencing everything it has to offer. You can stay out dancing until dawn or go to one of the hundreds of theatres to see a play, so it has something for everyone.
Q: Any negatives? What do you miss most about home?
A: Economic instability is definitely one of the negatives of living here. Prices do not stay the same for long with inflation, which is around 30 percent according to independent organisations. For example, one week an empanada is three pesos and then the next week it is four and then two months later it is five pesos. It might be fine for those who have dollars (or who work here and make dollars), but for those who have salaries in pesos, their buying power decreases each month. For this reason, it is hard to save money and do much financial planning.
Besides friends and family, I end up missing specific things that do not seem like such a big deal at home. For instance, I miss Dunkin´ Donuts. I do not necessarily eat a lot of donuts when I am in the United States, but here I frequently crave them with a nice cup of coffee. A couple of weeks ago I went to Santiago, Chile and was able to get my Dunkin´ Donuts fix, but I do still secretly hope they will open up a franchise here.
Q: Is Buenos Aires safe?
A: Buenos Aires is definitely a safe city for Latin America, but like any big city people have to take certain precautions when moving about. Making sure to not wear flashy jewellery or walk alone at night down dark streets. Since the economic crisis of 2001/2002, pickpocketing and robberies have gone up, so people should always be careful with their personal belongings. A good tip is not to keep any important documents like a passport in your bag/purse, but rather carry around a photocopy instead.
About living in Argentina
Q: Which are the best places/suburbs to live in Buenos Aires as an expat?
A: Students at our school ask me this a lot and it is always a hard decision for me as everyone is so different in their tastes. In general, both Palermo and Recoleta are great neighbourhoods to live in and foreigners find them full of life and perfectly safe. They have a fast and easy subway line and a million and one buses. On every corner, there is a café where you can see porteños drinking coffee in the morning and afternoon.
Other popular neighbourhoods are San Telmo, which is known for its antique style but is slowly becoming a bit commercialised, and Belgrano, which is a neighbourhood full of newer buildings.
Personally, I am an advocate of the lesser-known neighbourhoods like Villa Crespo or Caballito. They do not always appear on Lonely Planet, but expatriates will find them much more affordable and equally attractive culturally.
Q: How do you rate the standard of accommodation in Buenos Aires?
A: Buenos Aires is a great mix of the old and the new. You can find quaint, century-old apartments to brand-new lofts right next to each other. Like any big city, Buenos Aires does lack space so apartments and houses are smaller than in other countries. Bathrooms, kitchens and bedrooms are small and most homes do not have "unused" space like guest rooms. Real estate in Argentina is on the expensive side compared to other costs and everything is done in US dollars, even with locals, as the Argentine peso is not the most stable currency.
For hotels and hostels, you can find the whole spectrum from dingy, cheap places to five-star, fancy ones. I definitely recommend one of the independent boutique hotels over the big chains like Four Seasons.
Q: What's the cost of living compared to home? What is cheap or expensive in particular?
A: Since inflation is around 30 percent the cost of living has slowly gone up since the 2001/2002 economic crisis. Buenos Aires used to be an extremely cheap metropolitan city where one could get a steak dinner for just a few dollars. Although there is still a favourable exchange rate for the US dollar, euro, etc., Buenos Aires is no longer the "cheap" option for South America. It is still affordable for a big city, but with high market prices for both real estate and beef. Public transportation is still quite cheap, so there are still certain aspects of the city that are financially attractive.
Q: What are the locals like; do you mix mainly with other expats?
A: Argentines are known for being friendly and spending lots of time socialising. It is very common for friends to sit for long hours during the late afternoon during a time called merienda (tea time), chatting over coffee or drinking mate, a local tea. On the weekends, many family and friends gather for daylong "asados" or barbecues. The Argentine people tend to be very open with their feelings and have no problem articulating their opinions. You will find people to be very helpful and proud of their country, so they are always happy to give advice and recommendations to foreigners.
There is a great expat community in Buenos Aires and it's big enough where you are constantly meeting new people but still intimate where I always find I have friends in common with those that I meet. I spend a lot of time with expats from work as my office is quite international, but most of my free time is spent with locals.
Q: Was it easy meeting people and making friends in Argentina?
A: It is definitely possible to meet a ton of people in the city, both foreigners and locals. There are many expat groups that meet once a week for drinks or to go running, so it is a great way to make some foreign friends right away. Argentines are very warm and will always be friendly at any social event and Buenos Aires has no lack of social events.
About working in Buenos Aires
Q: Did you have a problem getting a work visa/permit?
A: It does take some work, but there are many opportunities in the city to get a work visa. A company needs to sponsor you and agree to hire you for a year, which is the big hurdle in most cases I have heard of. I would say that speaking English or another widely used language is not necessarily an open door to getting a job as "porteños" are very educated and many speak at least one foreign language fluently due to bilingual schooling.
Q: What's the economic climate like in Buenos Aires, is there plenty of work?
A: The economic climate in Argentina is quite unstable; however, there are many opportunities for foreigners to work. There are more "informal" jobs like working in a bar or café, or teaching languages like English or Portuguese (most likely paid under the table), and then there are many multi-national companies that have chosen Buenos Aires as one of their office hubs, creating many jobs for hard-working people who speak Spanish. These would mean a work visa.
Q: How does the work culture differ from home?
A: Argentina, like many Latin American countries, does tend to be a bit more disorganized and things like punctuality are not as important as in other countries. Comments I receive at my job are questions like "Murphy, why do you work so hard?" which I always laugh off. In Argentina, there are many laws protecting workers and for a company to fire someone is quite difficult (and expensive) so many Argentines take advantage of this in their work ethic.
Q: Did a relocation company help you with your move?
A: No, but since I had studied here previously I was already familiar with the city and had many personal and professional contacts.
Family and children
Q: What are the schools like, any particular suggestions?
A: For children during the school year, there are many bilingual primary and secondary schools in Buenos Aires. Education has slight differences like any country would. For example, public schools have "half" program (half days), while private schools do the "double" program, which is a full day – usually half day in English, half day in Spanish.
For a recommendation, a good "general" one is Lincoln School. I hear good things, although it is known as an "expat school" full of foreigners.
For children during winter and summer breaks, there are a ton of institutes for any type of course you can think of from business to Spanish language. There are also many cultural centres that offer cheap courses in things like art, architecture, film and music. I recommend the Centro Cultural Ricardo Rojas as it offers so many courses.
Q: How would you rate healthcare in Argentina?
A: I would rate healthcare as 10 out of 10! It is free for public hospitals and quite affordable for private hospitals (compared to the United States). Health insurance is a required benefit when legally working in Argentina, making all regular doctor visits free, without fees like co-pays. Many retired expatriates live in the city and take advantage of the high-quality facilities and doctors of many hospitals. Buenos Aires is also a popular destination for plastic surgery because of the high-quality doctors at a low cost.
And finally…
Q: Is there any other advice you would like to offer new expat arrivals?
A: I tell any prospective expatriate to come to Buenos Aires with an open mind as the actual experience of living here is rarely what you think, in both good and bad ways. One should come with "loose" plans as so many things change as you go about doing them from where you live to what you end up doing on a day-to-day basis. The key is to stay connected with friends and family and get a support group of expats or locals as moving abroad can be a difficult, yet rewarding, experience.
~ Interviewed May 2012