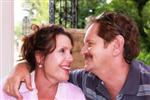 Piet Viljoen is a 50-something Mining Engineer who manages mining projects on behalf of Joy Mining Machinery (India) LTD in India. He ended up in India in October 2008, and is enjoying the difference he makes there. "In South Africa I was too old and too white, here I am honoured because I am so experienced." Piet has worked in coal mines all his life first with General Mining, which later became BHP Billiton. He helped start the BEE mining company called Eyesizwe Coal, and worked for 5 years in Johannesburg as their Chief Technical Manager, before they merged with Kumba Coal to form Exxaro, one of the large mining companies in South Africa.
Read more in the Expat Arrivals India country guide or read more expat experiences in India.
About Piet
Q: Where are you originally from?
A: South Africa
Q: Where are you living now?
A: I live in a house in Salt Lake, Bidhannagaz, Kolkata
Q: How long you have you lived in India?
A:  Since Oct 2008, almost 19 months now.
Q: Did you move with a spouse/ children?
A:  No, my wife and children are in South Africa.
Q: Why did you move; what do you do?
A:  We all have "non accompanied" contracts with a Mining Machinery Company in the UK, I am a mining engineer heading six projects all over India. I fly to Hyderabad, Nagpur and Raipur almost weekly and then use the car or train for hours and hours. I have projects in Andra Pradesh, Madra Pradesh, Chhattisgarh & West Bengal.
About India
Q: What do you enjoy most about India, how's the quality of life?
A: I enjoy the friendly people, respectful, very tolerant of each other and very religious. Lots of festive days.
Q: Any negatives? What do you miss most about home?
A: It is very difficult here being so alone, very hot and humid, very dirty and unhygienic, and basic stuff we are used to is not available. Roads and traffic are almost unbearable.
Q: Is India safe?
A: I feel safe, but I was told not to wander alone or even come out of my house on "bundh" days strikes also against extremists.
About living in India
Q: Which are the best places/suburbs to live in the city as an expat?
A: Salt Lake is a new extension, very calm and mostly inhabited by retired family people. I do not know the other suburbs. I stayed in a guest house in central Kolkata for a month and it was chaos, too many people and cars. Poverty is extreme and very painful to watch every day. Animal neglect is also extreme.
Q: How do you rate the standard of accommodation in India?
A: Mine, like all the others here is excellent, but I cannot say the same of the other "hotels" I sometimes visit while on route. The 5-star hotels are very overpriced however.
Q: What's the cost of living in India compared to South Africa? What is cheap or expensive in particular?
A: Everything is much cheaper here, mainly due to lots of competition, I suppose, and lots of people to buy, but government controls almost all prices.
Q: What are the locals like; do you mix mainly with other expats?
A: I have 19 other expats working for me, but no other expats I know. The locals are treating me like a king, because I am white and have lots of experience. The direct opposite of our own country. I was forced to look abroad for something because I was an old white male.
Q: Was it easy meeting people and making friends?
A: Yes. In line with my work, I met almost 250 immediately, but the other people do not easily mix with us, very suspicious. But once they know me it was easier.
About working in India
Q: Did you have a problem getting a work visa/permit?
A: No, we have an Indian agent in South Africa doing it for us. Employment visas are only given for one year. For each visa you need to register as a foreigner (within 14 days of arriving in India) to get a residence permit as well. You cannot leave the country without it.
Q: What's the economic climate like in India? Is there plenty of work?
A: Since I came here, I have seen lots of new very large buildings go up, so there is lost of development, but I hear to find a good job is not easy, and lots of bribery and corruption going on in government and even the police.
Q: How does the work culture differ from home?
A: The coal company is Coal India and its subsidiaries, and I work with and for 5 of the 8, all the same, very far behind (almost 30 years) compared to South Africa. Lots of people abuse and exploitation, but we try to convince them to provide basic safety equipment and protective gear. The salaries are far below South Africa, basic conditions are non-existent, and lots of people live in clay huts and wash in ponds. The people I train are hungry to learn, but very lazy, and always try to take the shortcut. The Indians take forever to decide, it is very frustrating sometimes. It is pushing and pushing all the time.
Q: Did a relocation company help you with your move?
A: No, I did everything myself.
Q: How would you rate the healthcare in India?
A: I have been sick twice, with fever and food poisoning and were treated quickly at the hospital, but the standards are far below our own, one is scared to go in there and afraid to get some other illness, since it is definitely not hygienic, run down and very dirty.
And finally…
Q: Is there any other advice you like to offer new expat arrivals?
A: Listen to the travel clinic in your country and take all the shots, whatever the cost, you will need it.
Only drink mineral water from a reputable company and do not buy food from any stall or road side market, your system will not handle it. I have my own chef and buy from supermarkets only.
This is a very interesting country and lots of different people languages and casts, so enjoy it and make it nice for yourselves.  Have a positive attitude and be an example for them, they will treat you with respect.
~ interviewed May 2010
Are you an expat living in India? We'd love to hear your story. Open the questionnaire here, copy into an email and send it back to info@expatarrivals.com