Originally from Madison, USA, Brit worked in marketing before deciding it was time for a change. As a daydreamer bit by the travel bug, she quit her job and moved across the world to South Korea to teach English. She enjoys hiking through mountains and expressing her creativity through photography and writing, all of which are enabled by her new life in South Korea.     
Brit's blog, Life of Brit, follows her adventures in South Korea and beyond and also shares her best travel tips, guides and recommendations.
For an overview of moving to the country, read the Expat Arrivals South Korea country guide or read more expat experiences in South Korea.
About Brittany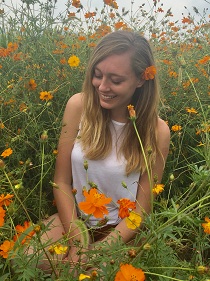 Q: Where are you originally from?
A: Madison, Wisconsin in the USA
 
Q: Where are you living now?
A: Daegu, South Korea
 
Q: When did you move to South Korea?
A: February 2017
Q: Did you move to South Korea alone or with a spouse/family?
A: Alone
Q: Why did you move to South Korea and what do you do?
A: I moved to South Korea to teach English in a public elementary school through the EPIK program. I currently work at two schools co-teaching English classes with other Korean teachers.  
Living in South Korea
Q: What do you enjoy most about living in Daegu? How would you rate the quality of life in South Korea compared to the US?
A: I love how easy it has been to adjust to life in Daegu and to make a reliable group of friends. Daegu is also very conveniently located near the centre of the country and is well-connected by trains, making travel around South Korea so easy. Life here has been very good to me. Although not perfect, I've been extremely happy with my time in Daegu so far. 
Q: Are there any negatives to life in South Korea? What do you miss most about the US?
A: I'd say that what I miss most about home is the variety of groceries. In America, there are so many things that you don't realise are hard to come by in other places. Cheese, specific fruits and veggies and meat are some of the key things that are expensive or hard to find in Korea. 
Q: What are the biggest adjustments you had to make when settling into expat life in South Korea? Did you experience any particular elements of culture shock?
A: Learning the correct social etiquette and how to speak to and act around elders was initially the biggest change and source of shock for me. Korea still has many traditional conservative values that seemed foreign to me at first, but it was easy to learn and adjust to! 
Q: What's the cost of living in South Korea compared to the US? Is anything cheaper or more expensive in particular?
A: Overall, I'd say that the cost of living is cheaper in South Korea than back home, although some things I've found are more expensive. I live a very comfortable life with the salary I make teaching English in Korea – even while paying my monthly student loan payments and periodically travelling around Asia.  
Q: How would you rate the public transport in South Korea? What are the different options? Do you need to own a car?
A: The public transportation in South Korea is amazing! The entire country is connected by fast trains, slow trains and/or buses. I've really been enjoying the ability to get from point a to point b without worrying about a car. 
Q: What are the biggest safety issues facing expats living in Daegu or South Korea more generally? Are there any areas that expats should avoid?
A: People often worry about safety in South Korea due to political tensions with North Korea but honestly, I've never felt safer. South Korea has an extremely low crime rate and I don't have to worry about walking alone at night or in certain places like you do in other countries – and even in America for that matter. So, I'd say that since living in South Korea, I actually hardly think about safety, which has really improved my quality of life. 
Meeting people and making friends in South Korea
Q: How tolerant are the locals of foreigners? Is there any obvious discrimination against particular religions, women or identities?
A: South Korea is a very homogeneous country and there isn't a lot of diversity in the population. So as a foreigner, sometimes you feel a lot of attention on you just because of how much you stick out. The majority of the time, I've found that this mostly consists of friendly or curious staring.
Q: Was it easy meeting people and making friends in South Korea? How did you go about meeting new people?
A: When working through the EPIK program, you are provided with an orientation course with 50 to 100+ other people who are in the same boat as you, so it was easy making friends. There are also many clubs, sports teams, and events for expats and Koreans to join. I've found it to be very easy to meet many wonderful people.
Q: Have you made friends with South Koreans or do you mix mainly with other expats? What advice would you give to new expats looking to make friends in South Korea? Are there any social or expat groups that you can recommend?
A: It can sometimes be a little challenging to meet locals as the language barrier can be an issue, but it's definitely not impossible. In Daegu, there are countless ways to meet people through language exchanges, sports clubs and social groups. I recommend joining any and every Facebook group related to Daegu (or any city in Korea for that matter) when making the move to South Korea.
Working in South Korea
Q: Did you have a problem getting a visa or work permit for South Korea? Did you tackle the visa process yourself or did you enlist the services of an immigration consultant?
A: When working with the EPIK program, you're employed through the government in public schools so taking care of the visa was a breeze. They helped me every step along the way once I was accepted into the program. The most challenging part of the job was the initial application. If you choose to work in a private academy in South Korea, then that might be a whole different story.  
Q: What's the economic climate like in Daegu? Do you have any tips for expats looking to find a job there? Which resources did you find most useful?
A: There is a big demand for native English teachers in South Korea, so finding a job should be fairly easy. Consulting with recruiters like Korvia can be highly beneficial and there are countless resources online.
And finally…
Q: Is there any other advice you would like to offer to new expats arriving in South Korea?
A: With any big move abroad, be patient with yourself and your new host country. You're going to have wonderful days filled with excitement and days when you feel homesick and just can't deal with the culture shock. It's all part of the learning experience and inevitably happens to everyone – but in any case, you're on a grand adventure that you'll remember for the rest of your life. 
– Interviewed in August 2018