Romanian expat Alina Akk had lived in Denmark for six years, studying towards her Master's degree, before moving with her husband to his home country of Estonia. Now settled in her new home, she chats to Expat Arrivals about the nuances of expat life in Estonia.
Follow Alina's life in Estonia at her blog, Expat in Estonia, and on Twitter.
About Alina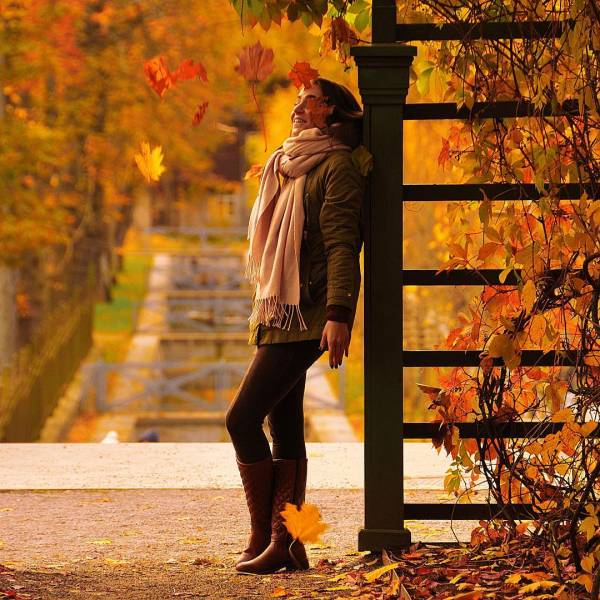 Q: Where are you originally from?
A: I am originally from Bucharest, Romania. When I was 18, I moved to Denmark to study, and I lived there for six years; now, off to new adventures.
Q: Where are you living now?
A: I am currently living in Tallinn, Estonia.
Q: When did you move to Estonia?
A: I moved here in August 2016, so about 10 months ago.
Q: Did you move here alone or with a spouse/family?
A: I moved here with my (Estonian) husband. We met in Denmark, during university.
Q: Why did you move; what do you do?
A: After we finished our Master's degrees in Denmark, I worked there for a while, but then we decided it's time for new adventures. We thought Estonia is a really cosy country, yet constantly developing. I started applying for jobs online, when we were just discussing the idea of moving to Estonia. So it started more or less like a joke ("let's see what happens"). But I got an offer really fast, so I took the opportunity without looking back.
Living in Estonia
Q: What do you enjoy most about Tallinn? How would you rate the quality of life compared to Romania?
A: Tallinn is a small city and I quite like that everything is close by. Also, the old town looks like a fairytale! I simply love it. It's difficult for me to compare. I feel like my home is in three different places: one piece in Romania, one piece in Denmark and another here in Estonia. Each country has its beauty in my eyes, so I love them all!
Q: Any negatives? What do you miss most about home?
A: Negatives? Maybe the weather… it's freezing during the winter! But summer is approaching, and I can't wait for it! I miss my family and my friends, of course. However, we try to visit each other as often as possible.
Q: What are the biggest adjustments you had to make when settling into expat life in Estonia? Did you experience any particular elements of culture shock?
A: I actually find Estonia has some cultural elements from Denmark and some from Romania. I found it quite easy to adjust, to be honest. For a cultural shock, I have to mention sauna. It's quite common to have sauna parties with friends, but I didn't know it is also common to go to sauna… well, naked! (girls and guys, separately though). I felt a little embarrassed as I had a swimming suit on and a towel wrapped around me, while the other girls were very comfortable naked. I blushed, mentioned the sauna was too hot for me, and joined the party outside. I guess I felt that way because in Romania this is not common at all!
Q: What's the cost of living compared to home? What is cheap or expensive in particular?
A: The cost of living is cheaper than in Denmark and more expensive than in Romania. I find everything to be quite reasonable, except the property prices – those I find quite expensive considering what an average salary allows.
Q: How would you rate the public transport in Tallinn? What are the different options? Do you need to own a car?
A: It's fascinating, but public transportation is free for all residents of Tallinn. I think it's a unique aspect in Europe. I own a car, but I don't think it's really necessary. Tallinn is small, so you can travel around easily by public transportation. And it's free! Taxis are very cheap, as well, so there's lots of variety.
Q: How would you rate the healthcare in Tallinn? Have you had any particularly good/bad experiences with regard to doctors and hospitals?
A: (Fortunately) I haven't had any issues so far, so I haven't visited the doctor yet. However, I can say that if you are employed (or self-employed), you are insured, and you get a general practitioner who consults you when you need to and if necessary he or she will give you a recommendation to visit a specialist. It is all free!
Q: What are the biggest safety issues facing expats living in Estonia? Are there any areas expats should avoid?
A: Haven't heard of safety problems in Tallinn. I feel very safe here, and I appreciate that a lot.
Q: How do you rate the standard of housing in Tallinn? What different options are available for expats?
A: You can rent or buy an apartment. To find the perfect rental, you must be really quick because the new apartments for reasonable prices get rented out really fast. I believe it's better to look for new apartments as the utility costs for these are really low. The rent for older apartments might be cheaper, but the utility costs (especially in the winter) are really high. Buying is also an option, as a lot of people say that the loan monthly payment is quite often cheaper than what you'll pay to rent a place.
Q: Any areas/suburbs you'd recommend for expats to live in?
A: The old town is quite expensive and there are only a few new buildings. I'd recommend an area a little bit further away from the city, but with good transportation connections. I love Kristiine for example. It's close to the centre, you have a lot of shops around and the rental prices are reasonable.
Meeting people and making friends in Estonia
Q: How tolerant are the locals of foreigners in Estonia? Is there any obvious discrimination against particular religions or women etc.?
A: I haven't ever encountered any discrimination here in Estonia (nor in Denmark for that matter). I consider Estonians to be open and welcoming to foreigners. They are very helpful, but it might take a while to bond as they tend to be a little cold in the beginning.
Q: Was it easy meeting people and making friends? How did you go about meeting new people?
A: I think so. I made friends at work, but there are lots of events planned by expat organisations. I am also lucky because my husband is Estonian and all his friends are here. They are all very friendly and welcomed me to their group.
Q: Have you made friends with locals or do you mix mainly with other expats? What advice would you give to new expats looking to make friends? Any social/expat groups you can recommend?
A: My friends are a mix of locals and expats. I think it's important to be social, to go out a lot and participate in events. The Facebook group "Expats in Tallinn" is very useful as well as taking part in the events organised in Tallinn by Internations.org.
About working in Estonia
Q: Did you have a problem getting a visa or work permit? Did you tackle the visa process yourself or did you enlist the services of an immigration consultant?
A: It was very easy for me, as a European citizen. All I had to do was apply for a temporary resident permit and I basically gained the rights an Estonian citizen has.
Q: What's the economic climate like in Tallinn? Do you have any tips for expats looking to find a job there? Which resources did you find most useful?
A: For me it was quite easy to find a job. Estonia is very digitally-oriented, so most employers are happy to hold a Skype interview for example. Two of the major job portals are cv.ee and cvkeskus.ee. The most sought-after field is IT.
Q: How does the work culture differ from Romania? Do you have any tips for expats doing business in Estonia?
A: As I mentioned earlier, Estonia is very digitally-oriented. It is very easy to open your own business, the bureaucracy level is low and there's lots of support available. I think if you want to start your own business, Estonia is the right place to start!
And finally…
Q: Is there any other advice you would like to offer new expat arrivals in Estonia?
A: Be brave! Being an expat is not easy all the time, but the experience is amazing. You learn so much and you develop some skills I believe you would never have if you weren't an expat. And most importantly, remember to enjoy every moment in your host country!