Dan is an American chef who moved to Argentina to be with his spouse. He loves the European feel of Buenos Aires, where he lives, but misses the occasional New York City bagel.
About Dan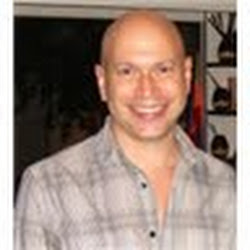 Q: Where are you originally from?
A: United States
Q: Where are you living now?
A: Buenos Aires, Argentina
Q: When did you move here?
A: Mid-2005
Q: Did you move with a spouse/children?
A: No
Q: Why did you move; what do you do?
A: To be with my now spouse who already lived here. I'm a chef.
About Buenos Aires
Q: What do you enjoy most about Buenos Aires, how's the quality of life?
A: Slow pace compared to New York City where I last was.
Q: Any negatives? What do you miss most about home?
A: No bagels, iffy sushi, lack of range of ethnic cuisines. My friends.
Q: Is Buenos Aires safe? Are there any areas expats should avoid?
A: Most of it is, though there are certainly areas that expats should stay away from.
Q: How would you rate public transport? What are the different options? Do you need to own a car?
A: Excellent public transport. There is a 24-hour bus system that covers the city and country; a reasonably good subway system during the daytime (6am to 10pm) that covers the core areas of the city. Plenty of taxis. In general, I'd recommend against a car, it's expensive to own one here.
Q: How would you rate the healthcare?
A: Decent public healthcare system, free for anyone. Very good private healthcare, both on a subscription and pay-as-you-go plans. Quite reasonably priced as well.
About living in Buenos Aires
Q: Which are the best places/suburbs to live in Buenos Aires as an expat?
A: Within the city, Recoleta, Palermo, Almagro, Villa Crespo, Belgrano and San Telmo.
Q: How do you rate the standard of housing in Buenos Aires?
A: In general quite good.
Q: What's the cost of living compared to home? What is cheap or expensive in particular?
A: Reasonable but getting steadily more expensive with high inflation in the economy.
Q: What are the locals like; do you mix mainly with other expats?
A: Locals are friendly and easy to get to know. It's far easier if you speak Spanish at least conversationally and preferably more. English is not, by any stretch, a language spoken fluently by any large percentage of the population. I tend to mix with both locals and expats, but not generally with the "expat groups" that are a bit isolationist.
Q: Was it easy meeting people and making friends?
A: Yes.
About working in Buenos Aires
Q: Did you have a problem getting a work visa/permit?
A: You need to qualify for residency, which automatically includes the right to work. It's not easy unless you have a non-work-related source of steady income that you can count on for at least several years into the future. Otherwise, you're relegated to renewing your 90-day tourist visa and have no right to work other than as a self-employed person.
Q: What's the economic climate like in Buenos Aires, is there plenty of work?
A: There's work out there if you want it and are qualified, and again, if you speak Spanish.
Q: How does the work culture differ from home?
A: Much more relaxed – deadlines are near non-existent and no one seems to care about getting anything done.
Q: Did a relocation company help you with your move?
A: No
And finally…
Q: Is there any other advice you would like to offer new expat arrivals?
A: Don't come down expecting that Argentina, just because it's in "Latin America" is going to be like Mexico (which seems to be the most common misperception). We're thousands of miles away with a completely different culture, ethnicity, cuisine, climate, etc. Most of the locals are European descendants – it's a very "white" populace – and consider themselves to be quite different from the cultures in surrounding countries (and, they are).
Food is, in general, simple and on the blander side – there's no culture of spicy or even particularly spiced food here – steak and potatoes are the mainstay of the restaurant cuisine world, though at home people eat much more varied foods.
Getting things done here takes time; you have to learn patience, particularly for a) standing in line and waiting, and b) finding that you can't get a straight answer to how to get anything done, let alone any agreement on the part of different people whom you might ask. But, with patience and perseverance, it all works out. A little bribery never hurts either.

~ Interviewed February 2013