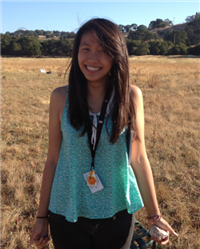 Jordan is an American expat who moved to Shanghai with her parents when her dad was relocated by his company. She misses being able to get around easily and having friends close by like it was back home, but loves the fact that there's always something new and exciting to see or do in Shanghai.
Read more about China in the Expat Arrivals China country guide or read more expat experiences in China.
About Jordan
Q: Where are you originally from?
A: California, USA
Q: Where are you living now?
A: Pudong, Shanghai
Q: How long have you lived in Shanghai?
A: Three years
Q: Did you move with a spouse/children?
A: With my parents actually, so I'm the child!
Q: Why did you move; what do you do?
A: I moved because of my dad's job, I'm a student.
About Shanghai
Q: What do you enjoy most about Shanghai, how's the quality of life?
A: I love that Shanghai is a place for adventure and there's always something new to do. As an expat, I'd say the quality of life is quite good.
Q: Any negatives? What do you miss most about home?
A: Coming from the suburbs, I miss how close everything is and how easy (and quick) it was to get from place to place. I miss the food for sure, and again just how everything and everyone I needed was only 15 minutes away.
Q: Is Shanghai safe? Are there any areas in Shanghai expats should avoid?
A: I would say the city is quite safe.  It's not so much about avoiding a certain area, but about making sure you have your belongings in sight in a crowded area. Your phone or wallet may be pickpocketed easily when there are too many people around!
Q: How would you rate the public transport in Shanghai? What are the different options? Do you need to own a car?
A: Using the public transport is probably even better than owning a car, especially during rush hour. You can take the bus, metro, or taxi, which can get you just about anywhere in Shanghai. It's also common to walk, bike, or take a rickshaw when you're not travelling far.
Q: How would you rate the healthcare in Shanghai?
A: It's quite good; foreigners have an international clinic in most hospitals, which drastically reduces waiting time.
About living in Shanghai
Q: Which are the best places/suburbs to live in Shanghai as an expat?
A: In Pudong, Jinqiao is a great place to live because it's a mini international neighbourhood. Areas like Central Park and Lujiazui are also nice because they're close to the hubbub of the city without actually being in the city.  Puxi in general is a convenient place to live because there will be many things to do that are within walking distance.
Q: What are the locals like; do you mix mainly with other expats?
A: The locals are nice, but it will be harder to create that sense of community most neighbourhoods easily forge overseas. I do mainly mix with other expats as there is just more opportunity to get to know them, and less of a cultural and language barrier.
Q: Was it easy meeting people and making friends in Shanghai?
A: Definitely. Shanghai is a huge city; there are many, many people to meet.
Family and children in Shanghai
Q: Did you settle in easily?
A: I would say that I didn't settle easily at all. It's not so much about the new location as it is about leaving the old. However, I, and many of my peers, have learned to appreciate living abroad. Having friends in a similar situation is always helpful.
Q: What are the schools like in Shanghai, any particular suggestions?
A: There are many great international schools in Shanghai. You'll find British, American, French and German establishments, as well as a Christian school. I go to Shanghai American School and we have top-notch facilities and faculty. Don't base where you send your children to school on where you're living, but do keep in mind that there can be long commutes for those who live further away.
And finally…
Q: Is there any other advice you would like to offer new expat arrivals?
A: Go out and explore! That's going to be how you'll get to know Shanghai and how you'll begin to find aspects of the city you love. Also, many of the little treasures Shanghai has to offer might only be found when you really look for them.
► Interviewed in August 2012