Kimbra is an American expat who moved to Kuala Lumpur with her husband when he was relocated for his job. Although Kimbra loves the diversity of the people, cultures and religions in Malaysia and the many different opportunities for shopping and travel, she believes that no amount of corporate training or personal research will prepare you for the onslaught of emotions and difficulties that you can and will face upon arrival in Malaysia. She enjoys sharing her experiences of expat life in KL in her blog, Internationalnabers.
Read more about Malaysia in the Expat Arrivals Malaysia country guide or read more expat experiences of Malaysia.
About you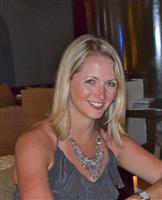 Q: Where are you originally from? 
A:  Well, it's kind of a long story but basically, I am originally from Seattle, WA via San Diego, CA and Indianapolis, IN (USA).
Q: Where are you living now? 
A:  Kuala Lumpur, Malaysia.
Q: How long have you lived in Malaysia? 
A:  We moved here in April 2012.
Q: Did you move with a spouse/children? 
A:  I moved here with my husband, David, and we are currently expecting our first child!
Q: Why did you move to Malaysia; what do you do? 
A:  We moved for my husband's job, which has turned out to be an amazing career growth opportunity for him. As for me, I keep busy writing my expat and travel blog, freelance writing for websites and magazine, travelling, learning about my new hometown and culture, and meeting new people.
About Kuala Lumpur
Q: What do you enjoy most about Kuala Lumpur, how's the quality of life? 
A:  KL has so much to offer.  You can enjoy city life to the fullest - there are a massive amount of shopping malls here, a variety of restaurants and cuisines, and people from all over the world.  There are neighbourhoods that offer their own unique character, adding a spice of life to the city that is rare to find. I also love how you can get away from city life pretty easily with hikes in local mountains or drives to nearby ports and beaches. What I love most is the diversity and acceptance - of people, of cultures, of religions, and of activities. The quality of life is amazing as  the opportunities are endless in what you choose to spend your time doing.
Q: Any negatives? What do you miss most about home? 
A:  The local police force is scarce so the roads are a madhouse with wacky drivers and petty theft is a daily danger. I miss large stores, wide lanes, and big parking lots from the States!
Q: Is KL safe? Are there any areas in KL expats should avoid?
A: The city is safe. The only crime is petty theft - purse snatching, car theft, house break-ins, etc. There is really no murder, rape, kidnapping to speak of. Basically you need to be aware of your surroundings and be smart and sensible about where you are and at what time of the day you are there. Much like any big city in the world. 
Q: How would you rate the public transport in KL? What are the different options? Do you need to own a car? 
A: Public transport is "ok". It definitely has room for improvement. Taxis are very cheap but beware that in the city centre, they will try and take advantage of tourists and Westerners. Buses are available but rarely used. There is a light rail system that is always expanding. It's clean, has air-con, and safe. However, there are not as many stops as there could be, although the government is working on expanding the lines and crossing them at more frequent intervals. If you live in the city centre, you do not need a car; however, suburb living requires at least one family car. That way you can also always call a taxi as well.  
Q: How would you rate the healthcare in Malaysia?
A:  Healthcare is insanely cheap in KL….at least in comparison to the USA! The doctors are all trained in Western cultures and are very knowledgeable.  I've gone to general and specialty doctors out here as well as dentists, and am now about to have a baby out here, and feel insanely comfortable!
About living in Kuala Lumpur
Q: Which are the best places/suburbs to live in KL as an expat?
A:  This is a convoluted answer and depends on your individual needs. I have written an article for Expat Arrivals regarding how to choose a neighbourhood in KL- check that out for details, but basically, you have multiple options for areas/types of homes and proximity.
Q: How do you rate the standard of housing in KL?
A:  Well, there is a wide range of options and again, it depends on what your requirements are. Hot water in the kitchen, dishwashers, washers/dryers, microwaves….these are all "extras". The construction of the homes and condos are sub-par at best so you don't really get your money worth but you do need to be in a safe area so gatehouses and guard houses are a must! The prices are somewhat reasonable when you compare to other large cities in Asia, but can be more with the recent surge in popularity and building here in KL.
Q: What's the cost of living in Malaysia compared to home? What is cheap or expensive in particular?
A:  Cost of living has increased in many ways for us compared to the States. The home we live in is more than we would spend at home but then we also need the extra security measures here, whereas at home we would not.  Anything that is not locally made or grown will be expensive due to the outrageous import taxes here in Malaysia. Our grocery bill has increased dramatically yet our gas is definitely cheaper.
Q: What are the locals like; do you mix mainly with other expats?
A:  Locals are very friendly as a whole, but do beware of the "bad seeds". Many locals love the amount of expats they interact with and there is a harmonious blending of families that is really beautiful. We mix with expats and locals alike - between daily life, neighbourhoods, church, work, etc. there are always new people to meet - both locally and internationally. 
Q: Was it easy meeting people and making friends in Malaysia?
A:  There are so many different types of groups to check out upon arrival that if you struggle making friends, it's most likely that you are just not putting yourself out there. Yes, you do have to make more of an effort here than at home but the great thing is that all the expats are in the same shoes as you and the locals love meeting new people so it's a win-win situation for everyone. I love the diversity of my new friendships. 
About working in Malaysia
Q: Did you have a problem getting a work visa/permit for Malaysia?
A:  I do not work here formally beyond my contract writing. However, my husband does and the process for him getting a work visa was intense and time consuming. It did take us quite some time but they do give out two-year work permits and from what I hear, the renewal is not as tough. 
Q: How does the work culture in Malaysia differ from home?
A:  Work culture is so much different. The level of customer service is just not there with the local workers. Their standards of training employees and the way they think is not as customer service oriented as other Western cultures are. Sometimes it can take weeks or even months to fix a simple issue. 
Q: Did a relocation company help you with your move? 
A:  Yes, we had a relocation company help us, courtesy of my husband's company. I believe they used Guardian Relocation. 
Family and children
Q: Did your spouse or partner have problems adjusting to their new home?
A:  We don't have kids yet but will soon enough; however, my husband and I both had some difficulty adjusting to our new hometown. For him it centred more on the business changes while for me I struggled with the home aspect- dealing with contractors, helpers, finding groceries, getting acquainted with the city, etc. We call them "Malaysia Moments" and at times still have them, but the important thing to remember is that yes KL is different to home so that sooner you can accept that and move forward, the happier you will be. 
And finally…
Q: Is there any other advice you would like to offer new expat arrivals?
A:  I would just say that it is a huge adjustment to move to KL, regardless of how many times you've moved or how prepared you think you are. No amount of corporate training or personal research will prepare you for the onslaught of emotions and difficulties that you can and will face upon arrival. My advice is to take every day as it comes; don't be afraid to ask questions; be open to the experience, and allow yourself to feel every up and down that you WILL feel. It's all normal and most settling in will take upwards of a year, so patience is KEY. Above all, smile, laugh, and realize the amazing gift you've been given to experience KL for a season of life!

~ Interviewed January 2013